Verizon increasing data allowances on prepaid plans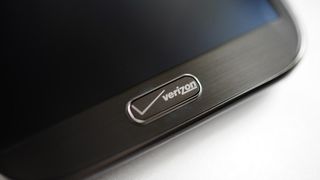 New plans available to existing customers now; new customers can take advantage June 6
As an update to a previous blog post detailing changes to its prepaid plans, Verizon stealthily made yet another change that will give prepaid customers even more data. Verizon keeps things simple on its prepaid smartphone offerings, with two tiers -- $60 and $70. Both have unlimited talk and text, and previously either 500MB or 2GB of data. Verizon is now bumping those up to 2GB and 4GB, respectively, with no price increase. The plan changes go into effect right away for existing customers that have either of the two plans, but new customers will have to wait until June 6th to have the option available when starting a line.
If you're new to Verizon's prepaid plans, you have to also remember that they are restricted to just its 3G service, and there's no indication of when (if ever) LTE will be included. With that being said, these are still a couple of good options that just got a little more competitive in the steadily expanding prepaid market.
Source: Verizon (opens in new tab)
Android Central Newsletter
Get instant access to breaking news, the hottest reviews, great deals and helpful tips
Andrew was an Executive Editor, U.S. at Android Central between 2012 and 2020.
Indirectly related question: Does anyone know a prepaid plan that uses AT&T and works with LTE? Would love to be on their LTE network with my HTC One, but can't seem to find a prepaid MVNO that uses their LTE network.

None so far as I know. MVNOs using AT&Ts network usually use its hspa+ network and its 3g network. So far as I know only spring has MVNOs that use its 4g network.

tmobile also has MVNOs using its LTE network

AT&T keeps its LTE network reserved for postpaid customers, as you would expect. They make far too much money on postpaid to just let people on prepaid have LTE.

Mighty nice of Verizon to finally be offering a real data option for the pre-paid crowd. Now how about offering realistic data allowances for the post-paid crowd. Now that I am only on Verizon LTE for my home Router (no other internet services where I live) and AT&T for my smartphones (future Nexus or any other global phone I want) it would be nice to have a reasonable data package for a reasonable price.

That's kind of my thought too. Let's make those shared data plans less punitive.

Sprint told me that they are truly unlimited, and to have ss much fun as I can.

Yeah, unlimited @ 0.3Mbps. Haha!

More like 0.1Mbps That's why I left. Now on Straight Talk.

I've been getting 10 Mbps down lately with sprint LTE in the Dallas area. I used to get something between 6-10, but lately it's always been around 10. Not sure what anyone would be doing on their smartphones that would require a faster connection, at least with current internet services as they are.

Speeds in my town on Verizon LTE: http://imgur.com/o1o7rfR.png

Those are about my 3G speeds with T-Mobile. With LTE you can easily get 30-40 Mbps.

My 3G used to be crap like that but it's back to the original speeds from when I first signed up. Obviously it varies, but it's been anywhere between 1.5 and 2.8 mbps. For CDMA 3G, that's pretty good. LTE has been good but not impressive though at around 6 but that's still faster than the true throughput (ie ignoring PowerBoost) of the Comcast connection that I just ditched.

Can I call BS as a Verizon customer? I have a single phone w/ 2gb of data and can pay much more than that... $40 over actually... $40×24months means I'm paying $960 for my contract subsidised device. Hoping they start looking at their contract plans and adjust those also!

but you can use 4G LTE on a post-paid account... assuming you have a 4G LTE phone. can't do the with Verizon prepaid phones yet (which are only 3G)

Yup, and that's why my wife and I left VZW recently.. Paying $150 for a Bionic and iPhone4. BS... Left and now going to save almost $850/year. Sure it's not 4G, but who gives a F? Data speed is fast enough and I only travel, maybe, once a year out of state. LOL, stick it back to those mofos! At least the prepaid plans looks better, but their overpriced service is still enough to drive(and should) customers away.

That's great (even though it doesn't change my plan at all)

I love how the mighty Verizon Wireless is feeling the heat from other, better pre-paid plans, and they know that more and more people are refusing to settle for expensive 2 year contracts. They have to offer more value and that's better for customers. That being said, I fulfilled my 2 year over the weekend and I'm leaving them early next week. :-)

This just goes to show you that cell carriers are self congested. It isn't how much data any one particular or even group of people use over time. It is how many people are using data at the same time.

Lol i prefer straight talk and only $45

Verizon prepaid really isn't the same as the others.(AT&T or T-Mobile) You're only allowed to use prepaid phones that Verizon choose to sell. For example, if you have a Galaxy S4, you can pop a T-Mobile or AT&T prepaid GSM card
and start using it right away. Can't do that with Verizon.

Yea that may be true, And you can only use their 3g phones including IPHONE 4S, But Verizon network shits all over the other networks. With Verizon you can pretty much guaranty to receive and make phone calls. Also remember people that phones are meant to make calls and that being said is the most important thing. Remember what happened when the Katrina Hurricane hit, Verizon was the only network that people were able to make calls. And the same thing happen in New Jersey with Hurricane Sandy, Verizon was the only network that actually worked everybody else didn't. Also you can use any of Verizon 4G LTE phones on the new prepaid all you have to do is get it Flashed. $60 for unlimited talk, text and 2 gigs of data is still better than any other network and Verizon 3g is still pretty fast. I'll stay with the best Network in the nation but only on their new prepaid.

Verizon is trying to entice more prepaid customers. And I applaud big business to increase revenue. But the fact remains. Custom Service with the Big Red, the worst. They should provide a service for paying customers. Me personally, I am out of contract by 8 months. Verizon puts 90 percent of disposable income back into network infrastructure. Not on customer service.
But they don't care. Piss of 1000 customers a day, but 986 of those customers covered by 4G LTE.

Makes sense. Prepay on Verizon is only offered for 3G phones. There 4G LTE rollout is estimated to be completed by the end of the year and with more people hopping onto LTE, the 3G spectrum is freeing up. Sure, it could be pressure from other PrePay companies but Verizon has never really pushed for that market. Maybe there getting serious now. Good for business either way. There network is hard to beat.

I prefer my Net10 phone plan. $50 Unlimited on an LG Optimus Extreme.

They are still a joke and I can't wait to leave them.

This is a joke compared to T-Mobile prepaid. Unlimited and unthrottled HSPA+ data for the same $70/mth. Being the branded prepaid instead of GoSmart also nets you roaming just like the postpaid customers too.

would i have to unlock this by any chance if i wanted to go with page plus or do they come already

I HAVE A SAMSUNG GALAXY NEXUS 4G LTE...ARE THERE ANY PRE PAID PLANS THAT OPERATE ON VERIZON AND USE LTE??..... IF NOT, 3G IS FINE WITH ME...THE PHONE WAS GIVEN TO ME.

How can I get my 4g phone on prepaid and just use 3g services
Android Central Newsletter
Get instant access to breaking news, the hottest reviews, great deals and helpful tips
Thank you for signing up to Android Central. You will receive a verification email shortly.
There was a problem. Please refresh the page and try again.