Verizon to discontinue its paid Visual Voice Mail service on select phones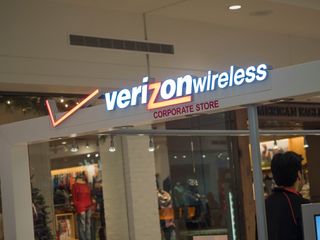 Verizon has announced that it will be discontinuing its paid Visual Voice Mail service on select phones as of July 8, 2016. The service, which previously cost $2.99, allowed customers to access their voicemails in a more visual manner. Those who are using the feature will be transitioned to Basic Voice Mail services, but you won't lose any of your existing messages.
From the announcement (opens in new tab), you'll notice the following once the change takes place:
You won't lose any existing voice messages when switching from $2.99 Visual Voice Mail to Basic Voice Mail.
Your existing voice messages will be saved, but you'll need room for new messages. Before the switch to Basic Voice Mail on 7/8, make sure you have less than 20 messages in your mailbox. For more information on saving or archiving your messages, refer to our Basic Visual Voice Mail FAQs.
You may have to set up your voice mailbox after switching from $2.99 Visual Voice Mail to Basic Voice Mail. To set up your Basic Voice Mail, see the instructions below.
Some of the affected Android phones include the HTC One M9, Motorola Droid 4, Nexus 6 and others. A full list of phones affected by this change (opens in new tab) can be found on Verizon's site.
Jared started off writing about mobile phones back when BlackBerry ruled the market, and Windows Mobile was kinda cool. Now, with a family, mortgage and other responsibilities he has no choice but to look for the best deals, and he's here to share them with you.
Verizon customers have to pay for visual voicemail?

And Verizon will probably still charge them the $2.99 until you "opt-out" and select the basic visual voicemail option in their services menu.

Exactly my response. Posted via the Android Central App

Exactly what I thought. Verizon nickles and dimes its customers to no end.

Not for visual voicemail, but for "premium" visual voicemail (stupid IMO) Posted via the Android Central App

They've been providing basic visual voicemail for free for awhile. This is referring to their premium visual voicemail.

Just to add...all carriers change a fee for premium VVM, which this is referring to. Basic VVM is free for al lcarriers

Troy boy....I'm with T-Mobile and no charge for premium visual voicemail. So , no all carriers do not do it Posted via the Android Central App

T-Mobile still definitely has it.
Even their app description mentions it.
"You can also upgrade to Voicemail to Text for a small monthly fee "
https://www.androidcentral.com/e?link=https2F2F...
That's what this garbage is.

What is premium visual voicemail? Posted via the Android Central App

Premium VVM has some added features like transcription of your voicemail so you can read it instead of listening, and I think a few other features. Nothing that's really worth the $3 extra a month

No it's the same for all carriers, T-Mobile, at&t, & sprint, there's the transcribe premium version & then the free version. What Verizon doesn't like is the fact that voicemail goes threw the visual voicemail app providers servers to get the voicemail transcribed... They may want the visual voicemail *patented* to pay Verizon *since it's their voicemails*, plus information cost money & you should already know how the rest might go. Visual voicemail at its basic core is much better than calling voicemail & going threw all the caller's info being read to you then choosing what you want to hear whos voicemail your listening to, remembering the keypad #'s fot,rewind, forward & pause. While visual cm has a UI for those functions, no committing to memory number's, then there's the free unlimited archiving & storing, emailing, MMS messaging voice messages in mp3 that Verizon might not like either.... Verizon.

I use Google Voice anyway and it's free and works great for me. Sets up just fine with Verizon.

Use Google voice as well on my vzw Nexus 5x, very slick. It even integrates with the dialer app

Beat me to it. Any Verizon folks who want a visual voicemail provider but don't want to pay for it, get Google Voice Lite and it'll do the trick just fine.

Free transcribing to, do you remember the block caller's features? It would give them a "this number has been deactivated, or the busy sound? Why would they ever take that off.

Well this sucks..guess back to YouMail Posted via the Android Central App

Why? Basic visual VVM will still work just fine. This is only for the premium VVM

Just one more thing that T-Mobile gives for free to any phone with a T-Mobile sim card. Posted via the Android Central App

OMG you had to pay for that? Lolol

I think I see what's going on. They aren't discontinuing Premium Visual Voicemail entirely but only for certain devices. The common factor is that these are older devices. For Android phones, for instance, all of them besides the Nexus 6 are on Lollipop or lower and will likely never get Marshmallow. Not sure why that would matter, since I'm not a dev. Perhaps they want to update their voicemail app but don't want to support older versions of Android anymore. For BlackBerry phones, it makes perfect sense, since BlackBerry OS is essentially dead at this point. I'm guessing they want to rewrite the app for their premium service but don't want to deal with these older OS'es.

Hey Jared, how about you fix your title to reflect the fact that this is only for the PREMIUM VVM service... you know, clear up some of this confusion in the comment section. In fact, this whole article is a bit misleading. You should put in somewhere that we will still have access to basic VVM, not just basic voicemail because it's not the same thing.

Agreed 100%. For a moment, I feared that visual voicemail was going away entirely.

Lol, I thought the same thing... Posted via the Android Central App

Hey, quick question. Is it possible to use a third-party voicemail solution such as YouMail or GV when you've got VoLTE enabled? I remember reading back when VoLTE first rolled out that turning it on made it impossible to forward calls to outside VM services. Is that still the case?

I use GV on My VZW note 5, no issue. Posted via the Android Central App

thats bc no one really uses it.

So no more visual voicemail? What? So they raise prices and get rid of features? Only Verizon..... Posted via the Android Central App

Reading comprehension is essential. Posted via the Android Central App

I misunderstood. I got it now. I would hate to see how you treat your friends lol have a great day. Posted via the Android Central App

No. They're eliminating the premium (paid) visual voicemail service on older devices. The current ones still have it as an option, and the free service isn't going away at all.

Thanks for explaining that in a civilized way. Posted via the Android Central App

I have been using the FREE basic visual voice MAIL from Verizon, have been for the longest. Posted via the Android Central App

Visual voice mail....for those who forget what their callers may look like....first world problems for sure. Posted via the Android Central App

Meh. I've moved on to Google voice already. Verizon's paid services are dumb. Posted via my Droid Turbo 2 that I wish were unlocked

My God. Verizon charges for this? Verizon customers are such suckers.

And all their apps haven't been redesigned since the 90s. Posted via the Android Central App

You're obviously not paying attention to the thread. This is PREMIUM VM.

Good to see Verizon realizing no one wants their garbage services beyond their excellent coverage and network performance. Now get rid of VZNavigator, Messages+, etc. too.

Who needs visual voicemail anyway? If you get a message, you listen to it and then take whatever action is needed. Most of the time I just call the person back and not even listen to the message. I wonder how many voicemails people actually get a week? Posted via the Android Central App

Are you kidding? Do you have a job?
It's standard with Fi and love that I can read a detailed message especially if there are multiple important details communicated rather than have to re-listen over and over and make notes. Posted via the Android Central App

Everyone that's been paying for this realize their bill went down a little, but don't know why. Maybe next they can stop charging for navigation that nobody uses. Posted via the Android Central App

Since you have to opt-in for Navigation, if you are paying for it and not using it, you have a problem. If you don't use it, don't opt-in, and you won't pay for it.
Android Central Newsletter
Get the best of Android Central in in your inbox, every day!
Thank you for signing up to Android Central. You will receive a verification email shortly.
There was a problem. Please refresh the page and try again.