Verizon announces new LTE markets in Indiana, Michigan, North Carolina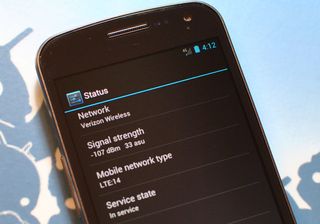 Verizon's continued rollout of LTE, erm, continues, with Big Red announcing new markets in Indiana and Michigan. On June 21, the cities of Columbus and Seymour, Ind., and Traverse City, Mich., are slated to get their fill of sweet, sweet 4G goodness.
Update: And as is usually the case, Verizon's decided to pile on the press releases. Add Hickory, N.C., to the list, plus expansions in southeast Massachusetts and Charlotte, N.C.
Verizon's now got some 258 LTE markets nationwide, and a number of smartphones able to use it, including the Galaxy Nexus, and the upcoming HTC Droid Incredible 4G LTE and the Samsung Galaxy S III.
Source: Verizon Wireless (opens in new tab)
Android Central Newsletter
Get instant access to breaking news, the hottest reviews, great deals and helpful tips
Announcing new markets in Indiana and Michael! No more drinking in the afternoon Phil, Micheal is not a state!

I feel bad for whoever Michael is. Having LTE installed in him isn't going to feel good...

Ha! That was a pretty good one.

It could be one of the 7 yet-to-be-named states: http://www.youtube.com/watch?v=EpGH02DtIws

Now that LTE is finally at my house (SWEET!) I have to choose... upgrade and lose unlimited data or spend a ton of money on a phone....

Spend a ton of money. Sell your old one.

As of Friday, last week, we now have 4G in Seneca & Westminster, South Carolina!

Oh great, now I have to buy a 3800mAh for my Galaxy Nexus :) Sweet, it's about time, I have been wondering when Seymour/Columbus was going to get 4G. Since every other similarly sized and important town/city has it now :)

Hopefully I'm not in some crappy fringe area between the two, so that my phone is constantly hopping between 3G and 4G.. ugh..

@Oryan I do not think that plan is in effect yet. My wife just upgraded to a RAZR MAXX and we still have unlimited data. When are you due for an upgrade? I don't think a firm date for that roll out has been made. Although I could be wrong.

due for an upgrade in September, pretty sure it will take effect by then. I'm considering switching, kinda tired of verizon's crap anyway.

Verizon is lighting up LTE at a fast pace. I sure wish Sprint can do it like they do.

Nobody can do it like VZW, they haven't matched their 3G coverage to date and I'm sure their LTE coverage won't be touched either. My 2 cents.

They expanded Philly coverage too. I now have LTE at work in Newtown Square and home in Phoenixville

In Traverse City? So close yet so far away. It's about an hour from my place...I wonder if I can get a taste of it on accident.
Android Central Newsletter
Get instant access to breaking news, the hottest reviews, great deals and helpful tips
Thank you for signing up to Android Central. You will receive a verification email shortly.
There was a problem. Please refresh the page and try again.