Verizon now has four 'unlimited' plans because of course it does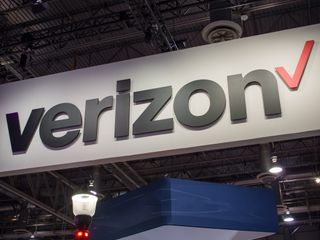 (Image credit: Android Central)
What you need to know
Verizon has four new unlimited plans to choose from.
Plans start at $70 per month and go up to $90 for one line, but the price goes down the more lines you add.
There's also a special Just Kids plan for younger family members.
The idea of an unlimited plan should be quite simple, but that's a memo Verizon doesn't seem to have gotten. After adding a third unlimited plan to its in early 2018, the carrier now has a total of five unlimited plans in its lineup.
The new selection includes Get More Unlimited, Do More Unlimited, Play More Unlimited, Start Unlimited, and Just Kids plans. They start at $70 per month and go all the way up to $90 for a single line, and of course, the more lines you have the more you save.
The new selection of plans aims to give you the freedom to mix and match to find what best suits your family's needs and budget. The Just Kids plan, for example, is a very stripped down cell plan with only 5GB of data before it enters "safety mode". It also includes unlimited talk and text to 20 contacts managed by a parent/guardian with advanced parental controls.
The Play More Unlimited plan was created for streamers and includes 720p streaming on 4G, 4K streaming on 5G, and an Apple Music subscription. The Do More Unlimited plan cuts your streaming down to 480p and only provides six months of Apple Music, but adds 500GB of cloud storage and 50% off of a connected tablet or Jetpack.
At the high-end is Get More Unlimited, offering 720p HD streaming on LTE, 30GB of mobile hotspot access, and unlimited LTE with 75GB of "premium data". Do More and Play More Unlimited have less premium data allotments, with Start Unlimited not offering any premium data. Not confusing at all, right?
If you live in one of the lucky areas with 5G coverage, you'll want to be extra careful when selecting your plan. The top three options include free 5G access for now, but you'll have to pay $10 per month extra on the Start Unlimited plan if you want access to the 5G network.
The new plans go live on August 5, and while current Verizon customers can switch to one of the new offerings, they can choose to keep their current plan, too.
I just looked at my account, and these do not show up yet.
In the Lincoln, NE area, we do not have the 5G, so is that why?

'The new plans go live on August 5'

Did you read the article or just look at the pretty pictures?

Unlimited plans that aren't really unlimited... After the cap you get molasses for speed.. They should be forced to rename the plans to something else... Capped plans, overflow plans, etc... And leave the word unlimited for no capped constant speed (be it slow or fast) plans

I admire their cynicism in constructing these plans like a Byzantine labyrinth.

How can you have four unlimited plans? Unlimited should be unlimited. One plan. That's all they need. 🙄

I don't think that word means what you think it means.
Android Central Newsletter
Get the best of Android Central in in your inbox, every day!
Thank you for signing up to Android Central. You will receive a verification email shortly.
There was a problem. Please refresh the page and try again.