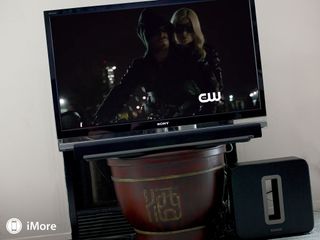 Vector is Mobile Nations' cross-site, cross-platform analysis show where we talk about the hottest topics in the tech industry. On this week's episode Anthony Casella of Mobile Nations joins Rene to talk about cutting the cable and satellite cord, setting up an antenna, getting free over-the-air digital channels, using a home media center, and the pros and cons of streaming services like Netflix, Hulu, and Aereo.
Subscribe, listen along, and then tell us — are you cutting the cord? Why or why not?
Show notes
Guests
Hosts
Feedback
Yell at us on Twitter or leave a comment below.
Android Central Newsletter
Get instant access to breaking news, the hottest reviews, great deals and helpful tips
Rene Ritchie has been covering the personal technology industry for almost a decade. Editorial Director at Mobile Nations, analyst at iMore, video and podcast host, you can follow him @reneritchie on [Snapchat](https://www.snapchat.com/add/reneritchie), [Instagram](https://instagram.com/reneritchie), or [Twitter](https://twitter.com/reneritchie).
Cut the cord back in 2010 and haven't looked back since. Using a DSL line, Netflix streaming and DVD, and an antenna for local broadcast channels. Saving a ton of money and haven't run out of things to watch yet. Was a DirecTv subscriber before cutting the cord.

I really hope Aereo comes through and wins their court case because I really enjoyed using it with my Roku. (Turned it off last month in Denver) With Amazon Prime and Hulu+, the cost savings would be huge compared to traditional cable and satellite providers. And Aereo announce that they will be supporting Chromecast in May which would help greatly watching local TV.

I'd love to cut the cord, eventually. Posted via AC App on HTC One

When Netflix prices start to do what DirecTV & Time Warner did price wise, I will do to Netflix exactly what I did to DirecTV and Netflix.

This is precisely a point I make in the podcast. Going from Cable/Satellite to an internet based provider is good as long as the price stays low and reasonable.

I don't disagree. Just stating my plan. FWIW, I cut the cord in July 2010. I tried a grey hoverman antenna, but got better results with a commercial antenna: Antennas Direct ClearStream2. When I did it, I used TiVo as my media center. In retrospect I really wish I'd gone windows media center. I completely agree that it's awesome. I already have one HD HomeRun that I use from my laptop via Win Media Center. If I ever want to expand it's simple. I've been thinking about migrating to a MythTV or XBMC using raspberry pi at each TV

My goal by the end of the year. Posted via Android Central App

I've cut it 4 years ago and haven't looked back. About 4 years ago I built an HTPC and torrent anything I can't find on Netflix or Amazon. Posted via Android Central App

cut the cord back in 2008 but have yet to go down the OTA path.. yet. At the time money was tight and we didn't watch much TV so it was a easy cut cable but now we watch more shows so I've been looking into OTA more and this podcast was perfect timing with great info. Thanks! :)
Android Central Newsletter
Get instant access to breaking news, the hottest reviews, great deals and helpful tips
Thank you for signing up to Android Central. You will receive a verification email shortly.
There was a problem. Please refresh the page and try again.