A used Galaxy phone can save you some money and they're still great phones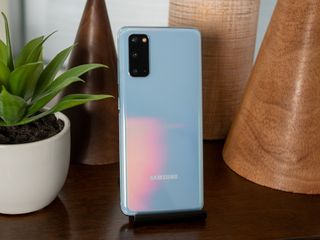 (Image credit: Android Central)
Phone prices got you down? Need something to replace your dead or dying smartphone but don't want to break the bank? You should take a look at the used and refurbished phone market where the best Android phones of the past still live on.
To test how viable a used or refurbished phone is in 2021, Android Central tested two: the Samsung Galaxy S20, which was purchased from Samsung's Certified Re-Newed program, and a Samsung Galaxy S10e, bought used from a Craigslist ad.
AC's Michael Hicks and Jerry Hildenbrand put both phones through a week's worth of testing, with Hicks using the Galaxy S20 and Hildenbrand wielding the Galaxy S10e to see how well they'd hold up doing the same tasks as any other phone. Spoiler: Things went really well. They two also looked at the best places to buy a refurbished phone, so if this piques your interests, you should take a look.
Battery life
You can buy a used phone in a couple of different ways. Buying a refurbished device can cost a little more, but you get the luxury of a warranty, and most companies will drop in a brand new battery. On the other hand, buying a straight-out used device can save you some money, but you're probably not getting any new parts. This can be really important when you're talking about battery life.
Galaxy S20: It's like new
Most reputable resellers put brand new batteries inside of refurbished phones. Thankfully, Samsung followed that trend. My Galaxy S20 has a new 4,000mAh battery, matching the same size found in the S21. So anyone who's bought a new Galaxy S in the last couple of years has an idea what to expect.
On standard settings, my refurbed S20 is a workhorse. It just keeps chugging along, handling a few hours of screen time without any serious battery drain. I always had plenty of juice at the end of the day, and you see minimal drain while it idles overnight.
The only exception, unsurprisingly, is if I crank on 120Hz mode and play some Android games or Xbox Cloud Gaming or use it in direct sunlight for long periods. With heavy usage, you might need a portable charger before the end of the day. But that was also an issue back in March 2020 when the S20 launched.
Galaxy S10e: Bring a charger
I'm not sure what the battery life was on the Galaxy S10e when it was new, but it was barely acceptable from what I've read on the internet. In 2021, it's not something you'll love.
Using the phone normally — which for me means messaging a lot, maybe some time with a game, and an hour or two of YouTube at night — I need to top it up in the afternoon. This is while I'm home using Wi-Fi, so things are a bit worse when I'm away from home.
I can't say I hate it or that I'm surprised, though. The battery life just doesn't meet the standards we've set for today's latest and greatest. So I just carried a battery pack in my bag in case I needed to top it off.
App compatibility
A phone is only as useful as the apps it can use. Google works hard to make sure that a newer version of Android will still run all the apps in Google Play, and it looks like they have done a good job. This isn't something you should ever have to worry about, but we wanted to give it a look to make sure the experience was still great.
Galaxy S10e: A little small
My little Galaxy S10e runs Android 11 just like almost every other Samsung phone does. Every app I've tried works as expected. This means some older "abandoned" apps don't account for the hole that's offset to the right of the display, but none trail over the edge because the display is flat.
The biggest issue is that some apps have been designed for phones with a much bigger display (size, not resolution), so things can feel small. Really, though, there are no app compatibility issues to speak of.
Galaxy S20: It just works
An extra 0.4-inches of screen space makes all the difference. The Galaxy S20 isn't a large phone by any means, but apps generally look as they should. In fact, thanks to the WQHD+ resolution and bright display, games or apps with small text look totally readable and vibrant. The only reason you'd miss out is if you decide to ditch 1440p for 120Hz.
Performance
When you buy a new phone, you know what to expect when it comes to performance, but we often forget how things "used to be." Things like high-refresh-rate displays and super-fast chips (or even comparatively super-fast mid-range chips) mean things happen in a flash most of the time.
When you go back, even just one year, you might notice the difference, which could be the deciding factor.
Galaxy S20: Still speedy
The Snapdragon 865 trounces the 855 by any metric, even if it falls short of the 888. For now, at least, the Galaxy S20 and its 8GB of RAM still offers speedy performance by today's standards. However, app loading times remain suitably short.
No doubt, the S20 and its chip will slow down over time. With the new emphasis on AI-backed software, it'll fall behind newer phones in that area. But for just browsing the internet or playing Android games, it doesn't feel like it's lost much ground.
Galaxy S10e: The struggle can be real
OK, here's one place where you might not like using a phone as old (and mid-range) as the S10e because it shows its age. The Snapdragon 855 isn't a slow chip by any means, but you can tell the difference between the S10e and the S21.
It's not bad, and there are brand new phones that "suffer" the same fate. You'll wait a little bit longer when you open a big app or game. Sometimes, especially if you're using multiple apps at once, the phone can stutter or freeze for a second. Is it worth spending hundreds more on something newer or faster? To me, it's not, but it does happen.
Software features
Everyone loves updates and software features, so this is important. Know that having a phone that's a year or two old means that you're not going to see as long of a support window, and in a year or two, your new-to-you phone could reach what phone makers call end-of-life.
In the meantime, It's nice to know how Samsung and google have kept older Galaxy phones in line with newer models, and things look really good here. For now.
Galaxy S10e: Good for now
Here's the best part of using a Samsung phone that's not really old -- it has almost all of the software features newer models have.
Sure, things are missing, like camera features and options, but a trip through the settings menu on my S10e is pretty much the same experience as it is on a Galaxy S21. This is something that Samsung has done well, and the highlights of One UI are the same across the different models.
One thing I love about the S10e is the side-mounted fingerprint sensor. To me, that's a flagship feature that the flagships of the Galaxy S10 generation didn't include.
Galaxy S20: All the latest
Another great thing about Samsung phones: Samsung finally figured out how to update its phones quickly. I just managed to download the One UI 4 (Android 12) beta on the S20, with a planned February launch that means I won't have long to wait for the real thing.
As someone who tested Android 12 on my Pixel for months, I'm a fan of Samsung's spin on it. Samsung's color picker tool and adaptive dark mode give the UI a subtle but sweet update. Adding animated stickers to the AOD was an adorable touch. The new privacy controls were a vital addition. And the fresh virtual memory and battery usage data could be handy for the phone's longevity.
Best of all, it seems to run perfectly smoothly on the S20 despite its slightly older hardware. It makes me confident it'll handle Android 13 just as well next year.
Connectivity
These are still phones! That means you'll want to know that you can stay connected in case you need to make a call or send a message, as well as be able to chew through copious amounts of data for all the things they can do.
Since 5G means carriers are busy changing everything about their networks, we had to see how well these older models stand up when we're out of the house.
Galaxy S20: 5G ready
Samsung's Certified Re-newed phones are all Unlocked so that you can pair them with any network. In my case, Samsung gave me one with a Verizon SIM card, which works just fine for my area. And unlike the S10e, it initially launched with 5G support.
Unfortunately, because it's a refurbished unlocked phone rather than the Verizon carrier model released in summer 2020, you won't get mmWave support. Of course, if you bought a used S20 FE, S21, or another newer phone, it should have both sub-6 and mmWave support, even in Unlocked form.
Galaxy S10e: A pain point
I used the S10e on T-Mobile's network in an area where Sprint used to be the best network around. Yes, those places really did exist. If I had a brand new Galaxy phone that supported T-Mobile's mid-band 5G network like the Galaxy S21, that's awesome. The Galaxy S10e, though, is not a 5G phone.
Because of this, it's not hard to find places where the signal is terrible. I almost always have a decent connection for calls and SMS, but life on the edge isn't great when it comes to data. So network connectivity is one thing you really need to consider before you buy an S10e in 2021.
Used or Refurbished (is it worth it?)
Galaxy S20: Cheap flagship
Regarding a factory refurbished S20, you're getting a flagship phone for $650 nearly two years after launch, with the promise of one more OS update and security updates through early 2024. So you might be able to score a Black Friday phone deal for a flagship phone that's newer and cheaper, like the Galaxy S21 or OnePlus 9.
Here's the thing, though. The Galaxy S20 predates Samsung's switch to more affordable flagships. It has QHD+ and a glass back — features that Samsung reserves for its massive Ultra phones now — plus expandable storage.
With Samsung changing so much about its lineups every year, and with supply chain issues likely to persist for a while, it's nice to know that a Samsung Certified Re-Newed phone works as intended, so you can skip back to an older generation if the new one fails to wow you. The shrunk-down Galaxy S22 won't thrill everyone; maybe a refurbed S21 should be your 2022 phone instead.
Galaxy S10e: Decision time
Yes and no. I know that sounds like a cop-out answer, but it's true — there are plenty of ways where an "old" mid-range phone like the Galaxy S10e was great, but there are also ways that it wasn't.
I could use the Galaxy S10e full-time if it weren't for connectivity issues. I don't mind that it's not as fast as a Galaxy S21 when opening apps or that it doesn't have a high-refresh-rate screen when I consider the price I paid for it. But I need a phone that can stay connected to the network where I like to go.
Some people won't have the same network issues because of where they live, and if that were the case, I'd take saving over $500 every day of the week. Once the S10e is no longer supported, I can just buy a used Galaxy S21!
Ultimately, you'll have to decide if you can live with the issues an older phone without proper 2021 network support has. If you can deal with those and are OK with the smaller form-factor and older specs, you can save a boatload of money. Like Michael says, you can also buy a used or refurbed Galaxy S21 next year and have the best of both worlds.
Get the Android Central Newsletter
Instant access to breaking news, the hottest reviews, great deals and helpful tips.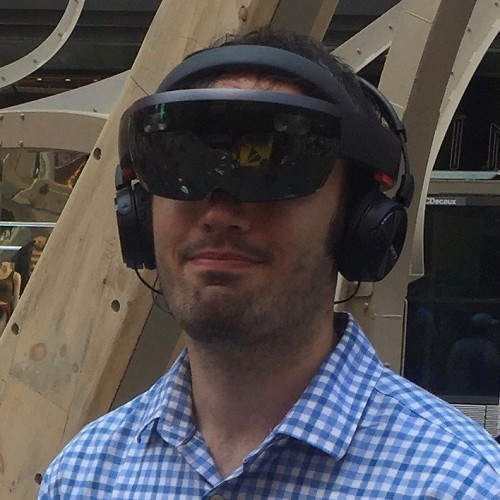 Senior Editor, VR/AR and fitness
Michael spent years freelancing on every tech topic under the sun before settling down on the real exciting stuff: virtual reality, fitness wearables, gaming, and how tech intersects with our world. He's a semi-reformed Apple-to-Android user who loves running, D&D, and Star Wars. Find him on Twitter at @Michael_L_Hicks.