UltraViolet closure: How to protect your library and move to another service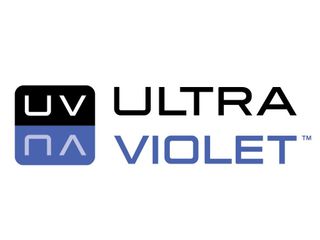 On January 31, UltraViolet announced that it was officially preparing to shut its doors for good. UltraViolet used to be one of the top cloud-based services for storing digital movies and TV shows, but over the years, it's fallen to the wayside thanks to stiff competition from competitors like Movies Anywhere.
If you still have a collection of titles stored on UltraViolet and want to make sure you retain access to them following the service's closure on July 31, here's what you need to know.
How to move your UltraViolet library to another retailer
Even though UltraViolet is shutting down, you'll still be able to watch any movies & TV shows you have stored on the platform by linking your account to another retailer. According to UltraViolet, you can link your account to any of the following:
Fandango NOW
Kaleidescape
Paramount
Verizon FiOS
Vudu
If you're logged into the UltraViolet website, you can click on the button tilted Retailer Services to see which of the above retailers your account is linked to. If you're not linked to any of them or want to add another, you can do so here.
On that note, even if you are linked to one of the above platforms, it's not a bad idea to go ahead and link with at least two or more.
Not all of the above retailers have access to the same copyrights that UltraViolet does, meaning that a movie that's supported on Fandango NOW may not be offered on Vudu. In other words, the more retailers you can link to, the better.
Check out Movies Anywhere
Once you've linked your UltraViolet account to as many of the above retailers that you can, we then recommend linking those retailer accounts to Movies Anywhere.
Similar to UltraViolet, Movies Anywhere is a platform that allows you to keep all of your digital movies and TV shows in one unified place. However, with support for Vudu, Fandango NOW, Google Play Movies, iTunes, Xfinity, Amazon Prime Video, and Microsoft Movies & TV, it supports a lot more platforms.
Getting started with MoviesAnywhere is pretty simple, but if you need help, we've provided a few links below to get you started.
Joe Maring was a Senior Editor for Android Central between 2017 and 2021. You can reach him on Twitter at @JoeMaring1.
Honestly, the whole UV experience was such a cluster. Having to go to different services to play different movies and some just being SD content. The Movies Anywhere service does things so much more elegantly. Buy it retail or iTunes or Google Play and it's available in multiple places or through their actual app rather than some bad web page.

Love movies anywhere but they need to add those missing studios (paramount etc). The only downside.

I always used VUDU, both renting and redeeming

So what happens to Canadian users? A lot of USA providers are not available to us. Are we fu#@*d?

I use Movies Anywhere as a bridge between Vudu and Google Movies. With Google Movies I can share my library with friends a family across the country. It works out pretty slick. Except when I buy a movie on Vudu and Movies Anywhere doesn't have it. But that's actually pretty rare.

Movies Anywhere is a serious win. That plus Disc2Digital from Vudu is a win.

Same issue with UK. We can't get Movies Anywhere and UV was the only digital locker we can use. Not good at all.

Yeah, none of the USA services work anywhere else. I guess I won't be buying anymore movies if that's the case! We got hosed by these guys and we lose all of our legally obtained movies!!!

And the studios wonder why people pirate content. This certainly isn't the only reason, but it's a pretty important one. You try to do the right thing by using a legal service, and, in return, you get kicked in the teeth when it shuts down. At the very least, people in countries with nowhere to transfer their purchased content to should be allowed to download the files for local storage and viewing, along with the ability to later upload them to another service, should one become available.
Android Central Newsletter
Get the best of Android Central in in your inbox, every day!
Thank you for signing up to Android Central. You will receive a verification email shortly.
There was a problem. Please refresh the page and try again.