Today might be the best day to buy a Fitbit to strap on your wrist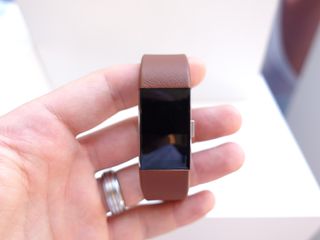 Fitbit is a well-known and trusted brand when it comes to fitness accessories. The company's line-up of tracking wearables are currently discounted by up to a massive 41% so if you're thinking about getting into a fitness routine, this may well be the best time to pick up a Fitbit.
The best part about Fitbit trackers is the connectivity with supported smartphone platforms. With the wearable strapped to your wrist you'll be able to monitor various vitals and data throughout the day, such as how many steps you've walked, how much you exercised, and more.
The range starts from just $59.46, which bags you a new Fitbit Flex 2. Do act quickly as we're unsure when this promotion ends.
blaze for $18 more than the charge HR 2 seems like an obvious buy

Get a Garmin Vivoactive or Vivosmart HR. Fitbit is like the Apple of fitness trackers: they're for casual weekend fitness people because they're stylish but lack many features similar Garmin devices have (*cough* GPS *cough*) for the same price. Meanwhile, Garmin devices are for true fitness junkies.

That's a pretty good deal. If I didn't already have a Charge HR I might consider the Charge 2. I just can't justify it when my Charge HR works fine.
Android Central Newsletter
Get the best of Android Central in in your inbox, every day!
Thank you for signing up to Android Central. You will receive a verification email shortly.
There was a problem. Please refresh the page and try again.