Make lawn care easier by saving on these Rachio Smart Sprinkler Controllers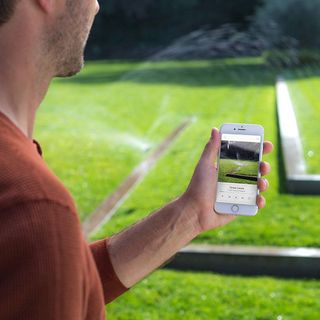 It's time to get your lawn in order, and Amazon is giving you the perfect opportunity to save in the process. Two different Rachio Smart Sprinkler Controllers (opens in new tab) are discounted today. While the prices aren't the best we've ever seen, they're the best you'll find currently. Choose from the 2nd Generation 8 Zone Controller (opens in new tab) at $119.99, down from $150, or the updated Rachio Sprinkler Controller (opens in new tab) with better weather smarts for $199 instead of $230.
What's It Gonna Be
(opens in new tab)
Rachio Smart Sprinkler Controllers

These make lawncare much easier, and you'll see lowered costs compared to other watering methods too.
Prices Vary
The biggest benefit to the Rachio system is the smarts of it, not the fact that it can turn your sprinklers on and off. It uses local weather forecasts to help you avoid watering your yard while it's raining, and you can set rain thresholds so it will skip watering if there has been enough, or is enough rain predicted for the near future. You can also start a quick run right from your phone, or even an Alexa-enabled device like the Echo Dot (opens in new tab) if you want some extra watering on a certain part of your yard.
Each month the system intelligently updates its scheduling (depending on which mode you use) and as the seasons change it adapts as well. Team Thrifter member Jared says he's "been using a Rachio system for just over a year now, and can't live without it."
Louryn saves money on everything she buys (which is a lot.) In between waiting for Amazon deliveries, she pines for the next Elder Scrolls installment and checks Reddit for gaming rumors. She also loves Hearthstone, makeup, and beer. Find her on Twitter: @lourynstrampe
Android Central Newsletter
Get the best of Android Central in in your inbox, every day!
Thank you for signing up to Android Central. You will receive a verification email shortly.
There was a problem. Please refresh the page and try again.