Anker's official eBay store has the Anker PowerHouse compact 400Wh 120,000mAh portable generator on sale for $349.99. All you have to do is click "Buy it Now" and you should see the discount applied automatically during checkout. Without the discount, its going for $500, and that's the price you'll find it going for at other retailers like Amazon. This deal puts the PowerHouse 400 at the same price as Anker's PowerHouse 200, which, as the name suggests, is half as powerful.
More power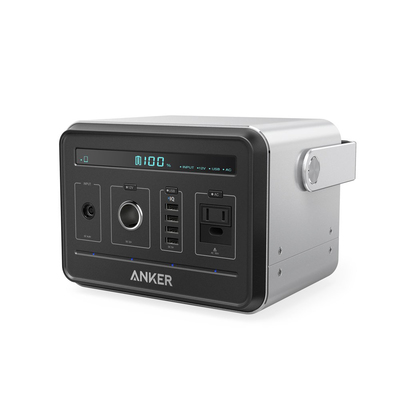 With plenty of connectivity options, and a huge battery, this generator will really come in handy when you find yourself far away from standard power options.
$349.99 $500.00 $150 off
The PowerHouse is a great way to keep your devices supplied with power while you're off the grid and away from other options. It has a 12V car socket, a 110V AC outlet, and four fast-charging USB ports. The lithium-ion battery has a 400Wh or 120,000mAh capacity, which is a whole lotta juice. The battery management system helps with voltage control, temperatures, and other safety features to ensure complete protection for your devices. You also get Anker's 18-month warranty.
We may earn a commission for purchases using our links. Learn more.