Three UK makes 0800 numbers free on new SIM-only plans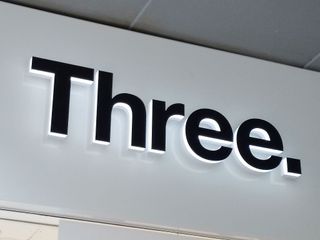 UK mobile operator Three has announced new SIM-only plans, enabling consumers to save on calling 08- numbers. Free 0800 calls will be included, while other 08- numbers (084, 087, etc) will cost 5p per minute. The network will also be introducing new spending tools, which will prevent customers from exceeding allowances and limits on premium numbers. On top of all this, new allowances for tethering will be rolled out.
The goal of these changes is to prevent customers from being greeted with costly bills and enjoy using their shiny new smartphones with peace of mind. There are a range of data allowances available, from 500MB to all-you-can-eat. The company will also be upgrading the allowance for personal hotspots (tethering a smartphone to other devices) next year from 2GB to 4GB, along with a 4GB data allowance to new contract handset plans.
Full press release with more details can be found below.
Three unveils new SIM-only plans with free 0800 calls and increased tethering limits
Three has launched new SIM-only plans, offering customers free 0800 calls, with other 08 numbers, like 084 and 087 costing just 5p per minute.
The plans also include a number of spending tools, including the ability to set limits to stop customers going over their minutes allowance and spending limits on expensive numbers.
Customers will also get more choice in the amount of data they can have as part of their plan, and can easily change plans to one with increased allowances, if they find themselves talking or using more data than expected.
Combined, these features are designed to ensure people can enjoy their devices while avoiding bill shock.
There is a choice of data allowances: 500MB, 1GB, 2GB, 4GB and all-you-can eat data, so people can find the right bundle for their needs. Personal hotspot is now supported in every new SIM plan, with customers on all-you-can-eat data plans able to enjoy a 4GB personal hotspot allowance.
Three plans to introduce a 4GB data allowance to new contract handset plans next year, as well as increasing the personal hotspot allowance included in new all-you-can-eat data plans from 2GB to 4GB.
Announcing the new SIM plans, Three's Marketing Director, Tom Malleschitz, said: "People want choice and control so they are able to enjoy their devices without worrying about bill shock. These SIM-only plans give them exactly that.
"They'll also benefit from free 0800 numbers and with Feel At Home customers can use the internet and call and text home while in Australia, France, Italy, the USA and twelve other countries out of their UK allowance."
This is the network I use and they've made a lot of welcome advances and improvements to services compared to other networks of late. This latest is a continuation of that. Well done 3. Posted via Android Central App

This is good, but they've done it for new customers only for a reason, which is a shame. Their SIM only plans have increased in price and they've also cut the amount you can use as a hotspot on the one plan. For this reason I'll probably keep my contract rolling when it finishes because my hotspot usage can be high and price (got mine at £20 a month as opposed to the current £23)

I renewed my sim only contract not 3 weeks ago so it's likely I'll miss out on this deal, but I can't complain I got their 'one plan' with unlimited data and unlimited tethering for 14£ p/m.. So i'll defo be sticking with them
Posted via Android Central App

I bypassed this problem years ago with Three, and applies to every other UK network also, with 0800BUSTER. Just call +441212840800 first, and then when prompted dial the 0800 number and #...
Still slaughtering data on Three, I sometimes do 50gig a month, never been called once about overuse...

I'm on Three as well and regularly use 20GB+ every month. Great network and I've had no problems with them at all. Posted via Android Central App

am on the one plan Sim only for £15 a month don't care about the free numbers as there are a lot of apps that allows you to call these numbers for free with your mins I'll keep it this way until the end of time :P
2k mins 5k text 3k mins to other 3 customers and all-you-can-eat data plus 4G for £15 a month who will give that up Posted via ACA on my LG G3

If I read this correctly you have to pay for toll free calls currently on this carrier? If so it kind of defeats the purpose of toll free. Posted via my Motorola Startac

All UK carriers are the same. Posted via Android Central App
Android Central Newsletter
Get the best of Android Central in in your inbox, every day!
Thank you for signing up to Android Central. You will receive a verification email shortly.
There was a problem. Please refresh the page and try again.