Three UK eliminates U.S. roaming charges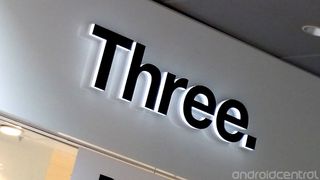 Three has become the first major UK network operator to allow its customers to roam freely in the U.S. by adding the country to its "Feel At Home" program. The operator is also adding Indonesia, Sri Lanka and Macau to the list, bringing the total number of supported territories up to 11. Other Feel At Home countries include the Republic of Ireland, Australia, Italy, Austria, Hong Kong, Sweden and Denmark.
Feel At Home debuted in late August, and allows Three UK customers use the local network as if they were still in the UK at no extra cost. Their UK data allowance can be used, and calls and texts to UK numbers are handled in the same way too — though calls and texts to non-UK numbers are charged separately. Similarly, tethering is not allowed through Feel At Home.
The deal is open to all Three Pay As You Go, pay monthly, SIM-only, mobile broadband and business customers with roaming activated on their accounts.
The addition of the U.S. to the list is a significant step, as UK carriers often charge extremely high roaming rates to roam in states. The fact that the offer is open to PAYG customers also goes against the norm, as those on prepaid are often excluded from roaming deals.
Other operators have stepped up with more reasonable travel deals recently, but the prospect of unlimited roaming data in the U.S. is a new development for the UK market, and something that'll be of great interest to transatlantic travelers. More details in the presser after the break.
Source: Three Media Center
Press Release
- USA one of four new fear-free roaming destinations for Three customers.
- Three customers can use their UK data, text and calling allowance while in the USA, Indonesia, Sri Lanka and Macau.
- Feel At Home now operates in 11 destinations around the world.
Three is extending its Feel At Home proposition to the USA, Indonesia, Sri Lanka and Macau. Feel At Home allows customers to use their UK allowances to use data, text, call home and receive calls from home when abroad in certain countries. Feel At Home now operates in 11 destinations around the world.
Commenting on Feel at Home, Dave Dyson, Chief Executive of Three, said: "We want customers to get the most out of their devices at home or abroad. High roaming charges stop people enjoying their phones while they're away and Feel At Home is the antidote to that.
"Adding the USA to the mix is great news for our customers and shows our commitment to giving them the best experience in what is a popular destination. We plan to add more countries to the mix soon."
As part of its quarterly business update Three outlined how popular propositions like Feel At Home and 321 pay-as-you-go helped Three increase its total active customers to 7.8 million - a 9.7% increase since Q3 2012. Three added close to 300,000 net new customers in Q3.
Richard Woodward, Chief Financial Officer, said: "With a strong network foundation in place and a growing brand reputation, we've seen another quarter of improving profitability. We have also continued our customer growth in both the contract and prepaid markets through simple and enjoyable propositions like Feel at Home and 321. With nearly 8 million customers now on the Three network this is an excellent platform to continue to grow our financial performance."
Three also confirmed its 4G rollout plans. From 2nd December, Three started upgrading customers with a 4G-ready device, so they can access the latest high-speed data technology when they are in an area with 4G coverage. This rollout will accelerate in January, with all customers with a compatible device able to access 4G at no extra cost by the end of Q1 2014 when they are in an area with 4G coverage.
Three aims to cover 50 cities with 4G by the end of 2014 and 98% of the population by the end of 2015.
Dave Dyson, said: "We are building a brand and network that encourages and enables customers to enjoy the mobile internet. Customers are using more data than ever on Three, far more than on any other network. As we add 4G capacity to the network, this experience will only get better."
Alex was with Android Central for over a decade, producing written and video content for the site, and served as global Executive Editor from 2016 to 2022.
This is going to be global. .... the n.w.o is upon us. Posted via Android Central App

LOL what? Posted via Android Central App

Oh joy, this means that I'll be paying just under $20/month for unlimited data while roaming on the very same networks that Americans pay $50-$90/month for!

But you'll still get sucky service like we do. :-D

Haven't thought this through properly, but does this now mean that Americans can get a 3 pay as you go sim and get better deal on data than a local provider? Posted via Android Central App

No because of that little line about how it's only for UK to UK numbers.

Be said better deal on data.. Have to remember we would only get Hspa from t mobile? Posted via Android Central App

I did mention 'data'. in the UK on average i get 12/14 down and 3/4 up speeds on HSPA+ although not great is very functional for me and is unlimited . I suppose it comes down to what they are paying now and what they are getting for it. Posted via Android Central App

Hmm... I got a 3uk sim when traveling to the uk a few months ago... Would anything stop me from just continuing to use it in the states? As bugmenot points out, it offers a much better rate than anything on offer in the states.

Time for me to get a UK number.

No LTE. Expensive calls to US numbers (and high costs for anyone calling you.) And you'd need a UK credit card registered to a UK address to top it up.

Exactly as you indicate Alex. Moreover, younger Americans are getting much worse at comprehension. Our education system is in the toilet as evidenced by many forum posts. The best students at our colleges and universities are, for the most part, not Americans. As the article states: "Feel At Home allows customers to use their UK allowances to use data, text, call home and receive calls from home when abroad in certain countries." Simplified: "... to call home (UK) and receive calls from home (UK) when abroad...".

Some of us are smart enough to know that you can make calls and text with data. Unlimited data for me is unlimited data, unlimited talk, and unlimited text. That's why I don't pay for texting on Verizon and I would drop my $40 voice plan if I could. A $30 bill every month for unlimited data on Verizon would be amazing.

This is seriously making me consider leaving o2. Posted via Android Central App

As a 3 UK customer and regular visitor to the US this is brilliant news for me! Posted via Android Central App

As an ex O2 customer I can heartily recommend it. I was with O2 since the Cellnet days in the 90s but the 3 One Plan for £15pm is simply unbeatable in the UK at present given the ability to tether and 4G rollout beginning. Posted via Android Central App

Gross. What happened to the 3 logo.

Amazing deal for all you 3 UK members! I hate how greedy our carriers here in the US are. I forgot to turn off data a bit ago in Singapore for a day and my data bill just from sitting and getting updates and emails went over $250US

That's what they secretly keep wishing for anyway! Carriers in India will leave no stone unturned to shortchange you or chance upon a tiny mistake (or something unknown) to rack up hundreds to thousands in bill amounts. That's a significant part of their revenue stream.

I used this service from Three in Italy a while ago when it was first launched and was really pleased. It sounded in the press like they would only support roaming on the Three Italy network and if your phone switched over to another carrier (as happens all the time when roaming) you'd get charged. However worked exactly as you'd hope. No charge at all using voice and data. Posted via Android Central App

Oh great! You can now use unlimited da. .. oh wait it's with Three. Let me know when a genuine company does this.

Great news. I've used this service on trips to Ireland very successfully, and it's saved me a fortune. Adding the US means I'll save even more! For those considering a full-time switch to 3 uk, you should note that in the small print, they require that the Sim actually be used in in the UK at least once every 3 months. Posted via Android Central App
Android Central Newsletter
Get the best of Android Central in in your inbox, every day!
Thank you for signing up to Android Central. You will receive a verification email shortly.
There was a problem. Please refresh the page and try again.