Take our Apps Survey for a chance to win a $100 Best Buy Gift Card!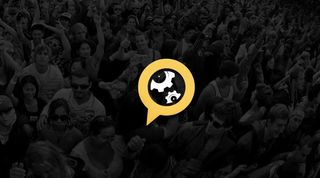 We're fans of numbers and quantifiable data here at Mobile Nations, and so following after the second week of Talk Mobile 2013, we're turning to our good friend the survey to help compile some data. Week two was focused on apps, apps, apps and developers, developers, developers. If you missed any of the content, be sure to click over to our Talk Mobile hub and check it out.
The mobile apps survey will only take a minute or two to complete, and as an extra incentive (not that you guys and gals need it, but we like to give things away), by completing the survey you'll be entered for a chance to win a $100 Best Buy Gift Card. Hit the link below to take the survey!
done and done.... thanks for the opportunity..

Done i trolled it Posted via Android Central App

I may be over thinking this, but how are you defining third-party apps? I think of it as applications not available on the app store. But can see how it could be apps like Falcon Pro to provide a service to Twitter. It's not built by the service itself, but a third party vendor. Thoughts?

3rd party apps are any apps not made by Google, apple, blackberry or windows. Posted via Android Central App

I took it as apps not made by Google or the phone manufacturer. I took it to mean apps I had to seek out and install on my own, but it could really be taken to mean several different things. Posted via Android Central App

On the question about apps and platforms... Where we are at today with smartphone technology there should be no exclusives unless developed by to is creator (apple, Google, bb, win) which still sucks. App developers should be making apps for all 4 major OS's at the same time (or at least in a considerable decent window to one another). Posted via Android Central App

Awesome giveaway! Survey complete! Posted via Android Central App

Done Posted via Droid RAZR M on the Android Central App

Well, I completed the survey, but I'm not sure if the submission was successful. My work apparently blocks talkmobile2013 website(which is where I'm sent when I click "done"). :-/

Am I selfish in hoping that a ton of people don't fill this out in hopes of upping my chances at winning? Lol I can't help it! Posted via Android Central App

I filled it out, but how do you know where to send the money since I didn't sign up for the newsletter?

um,they will ask for your address when they email you

Done, thanks Phil! Posted via Android Central App

I feel like this survey actually asks useful questions, unlike many others. It was quick and to the point, and I see it providing some good statistics later on.

I really appreciate all the contests and giveaways. Posted via Android Central App

One of the first questions in the survey was possible to misinterpret or my morning coffee hasn't kicked in and I misread it. If I am a crack flasher, I potentially re-download all of the apps I want installed on a new flash of the phone/tablet. I believe the number you wanted was how many new apps have you downloaded in the last 3 months.
Android Central Newsletter
Get the best of Android Central in in your inbox, every day!
Thank you for signing up to Android Central. You will receive a verification email shortly.
There was a problem. Please refresh the page and try again.