Lenovo Tab P11 Plus vs. Nokia T20: Choosing the right budget Android tablet
Need an affordable tablet that's a step up from an Amazon Fire tablet? Take a serious look at these two options — though one is better.
This excellent mid-range tablet gives you respectable performance, rich audio, reliable battery life, a solid display, and other perks that you'll definitely appreciate.
For
Better performance for browsing, gaming
Rich quad Dolby Atmos speakers
Higher-res cameras
Works with stylus
Faster charging
Against
No IP rating
Only updates to Android 12
Iffy haptic motor
With a durable, compact design and long-lasting battery life at a very affordable price, the T20 upgrades on other budget tablets and offers the promise of Android 13 and water resistance.
For
IP52 dust and water resistance
Larger battery
More comfortable to hold
3.5mm headphone jack
Same display quality at lower price
Against
Slower chipset
Tinnier audio
Widevine L3 cripples it
How expensive is too expensive for a tablet? Anyone used to buying Amazon tablets may not want to spend much more than $100, but you have to accept the limited Fire OS app store and other concessions to hit that price. That's why you may want to upgrade to a proper Android tablet with Play Store access, without spending too much above that threshold.
That's where the Lenovo Tab P11 Plus and Nokia T20 come into the picture. They're two of the best cheap Android tablets on the market, striking the right balance between affordability and quality. As the person who reviewed both tablets, I'm well-equipped to compare the two and help you decide which is the better option.
Lenovo Tab P11 Plus vs. Nokia T20: Design and display
Why you can trust Android Central Our expert reviewers spend hours testing and comparing products and services so you can choose the best for you. Find out more about how we test.
Both the Lenovo Tab P11 Plus and Nokia T20 have dark-colored, glossy aluminum frames that look sleek enough out of the box and then will get absolutely covered in fingerprints once you start using them regularly. Keep some wipes on hand or find a case if that'll bother you.
The T20's Ocean Blue look has its charms, though I'd say it accentuates smudges a little more than Lenovo's gray-toned tablet. It weighs about 25g less than the P11 Plus — a side effect of the smaller display.
More importantly, it has an IP52 rating, making it highly dust-proof and able to handle "dripping water." You can't dunk this in a toilet or stick it under a faucet, but it's more likely to withstand day-to-day splashes and accidents. We've heard that the Galaxy Tab S9 may be fully water-resistant, but for now, it's rare for any non-rugged tablet to have an IP rating.
Holding both tablets in landscape mode, I'd say the Nokia T20 is a little more comfortable as a one-handed tablet compared to the wider P11 Plus. Lenovo's center of mass is slightly further out, and the T20's softer corners rest more easily in your palms.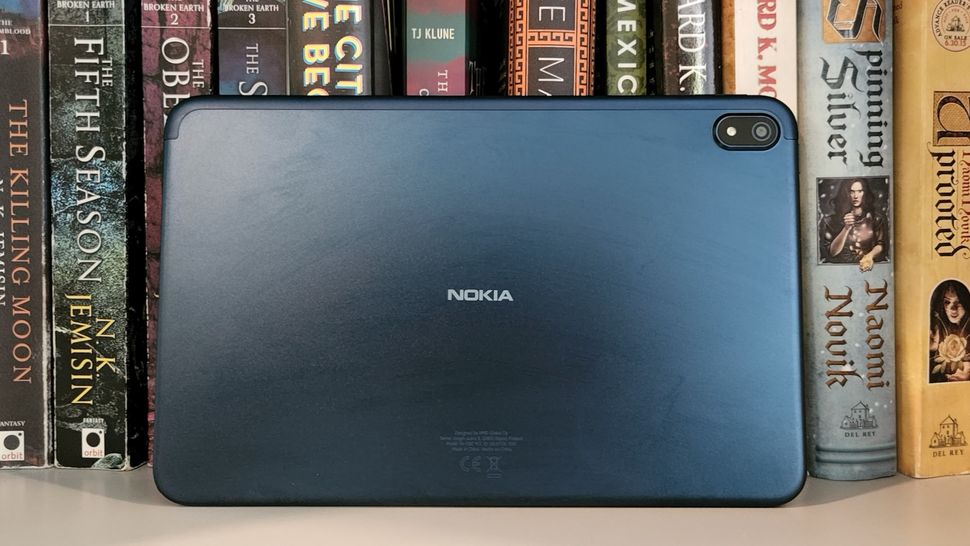 Still, as I said in my P11 Plus review, I found it "comfortable to hold in my lap or rest against my stomach while laying down for long periods," so it's simply a matter of how you plan to use it. Its 1.1-pound weight is pretty standard for an 11-inch tablet, and both its and the T20's bezels are a reasonable size that leaves enough room for fingertips to easily grip without too many accidental touches.
As for the overall Lenovo Tab P11 Plus design, it has a unique dual-material back that's part rubber, and part aluminum. Even though the rubber portion is technically the "top" since that's where the rear camera sensor sits, I sometimes prefer to grip it there; the "Jekyll-and-Hyde design," as I put it last year, gives you some flexibility in whether you prefer a "cold and metallic or warm and insulated feel."
Turning to the fronts of both tablets, you can only tell the two displays apart because they're different sizes. Both have the same resolution (2000 x 1200), refresh rate (60Hz), and maximum nits of brightness (400). Neither has an in-display fingerprint sensor; you have to rely on Face Unlock or a PIN. The only invisible display difference is that the Lenovo Tab P11 Plus works with the $50 Lenovo stylus if you buy it separately, while Nokia doesn't sell a stylus.
As a final point, only the Lenovo Tab P11 Plus has a haptic motor, whereas Nokia didn't include one on the T20. Nokia might have had the right idea, though, since the P11 Plus' motor was so weirdly aggressive with its buzzing that I turned it off as soon as I could. Seriously, I likened it to the Terminator soundtrack in my review ("Duh-dun, duh-dun, duh DUN"), and I wasn't even being mean about it.
Lenovo Tab P11 Plus vs. Nokia T20: Hardware
Swipe to scroll horizontally
| Category | Lenovo Tab P11 Plus | Nokia T20 |
| --- | --- | --- |
| Chipset | MediaTek Helio G90T | Unisoc Tiger T610 |
| Display | 11-inch (2000 x 1200) LCD; 400 nits; 60Hz | 10.4-inch (2000 x 1200) LCD; 400 nits; 60Hz |
| Memory | 4-6GB RAM | 4GB RAM |
| Storage | 64GB-128GB; Up to 512GB extra with microSD card | 64GB; Up to 512GB extra with microSD card |
| Cameras | 13MP (rear); 8MP (front) | 8MP (rear); 5MP (front) |
| Battery | 7700 mAh | 8200mAh |
| Charging | 20W USB-C | 15W USB-C |
| Security | Face Unlock, PIN, passcode | Face Unlock, PIN, passcode |
| Connectivity | Wi-Fi, Bluetooth 5.1 | Wi-Fi, Bluetooth 5.0, 4G (optional) |
| Audio | Quad Dolby Atmos speakers | Stereo speakers with OZO Audio; 3.5mm headphone jack |
| Protection | N/A | IP52 |
| Accessories | Lenovo Precision Pen 2 stylus or Lenovo keyboard (optional) | Nokia rugged case |
| Dimensions | 258.4 x 163 x 7.5mm | 247.6 x 157.5 x 7.8mm |
| Weight | 490g / 1.1lbs | 465g / 1.025lbs |
| Colors | Slate Grey, Platinum Grey | Ocean Blue |
The MediaTek Helio G90T came out in 2019 targeting gaming phones like the Redmi Note 8 Pro, and while it's not "fast" by today's standards, the G90T is still significantly faster than other MediaTek chips found in 2023 tablets like the Amazon Fire Max 11. At this price range, you really can't ask for much better.
When I tested the Helio G90T in the Lenovo Tab P11 Plus, I was "genuinely impressed" by the quality of performance, both for playing Android games and for general use. It's not powerful enough to be a hardcore gaming tablet — you'll want to run Genshin Impact on Low graphics, for example — but as a mainstream device, it's great. Especially if you get the 6GB RAM upgrade.
Then you have the Nokia T20, with its Unisoc Tiger T610 CPU and 4GB max of RAM. I begrudgingly said its performance was "adequate for a budget user" and better than what you get with Amazon Fires, and maybe that's enough since it's often more affordable than Lenovo's tablet.
But I did notice "a slight delay opening web pages or apps and some jittery scrolling" when using the T20, thanks to the Unisoc T610. Both chips are fairly close in specs — two performance cores and six efficiency cores — but the Helio is clocked higher, both for the CPU and GPU.
Because both chipsets are similar, their level of efficiency is about the same, too. Nokia claims the T20 will last 15 hours with standard use or 10 hours of video streaming; Lenovo claims 15 hours or 12 hours for the same categories.
In actuality, the Nokia T20 lives up to its 10-hour streaming estimate, while the Tab P11 Plus varied from 8 to 13 hours with video streaming and gaming. Given Lenovo's tablet has a slightly smaller capacity, this probably gives Nokia the edge. But both tablets will truly last you all day with active use or several days with casual use, so both brands get a point here.
The bigger knock against both tablets is their charging speeds, with Lenovo getting the slight edge (20W vs. 15W). The T20 takes several hours to recharge due to its high capacity and slow recharge rate; this is also true of the P11 Plus but to a lesser degree.
Another weak point of the Nokia T20 is its low-resolution 5MP selfie camera, which makes you look fuzzy for video calls, and had some issues not recognizing my face for Face Unlock.
For comparison, the Lenovo Tab P11 Plus' 8MP camera isn't really anything to write home about either, but it hits the same standard as most budget or mid-range tablets, at least. And even though the P11 Plus' Face Unlock was also a little unreliable at times, its performance was "downright reliable compared to Nokia's," as I noted in my T20 review.
As a final point, Lenovo's tablet wins hands-down for audio, packing twice the speakers and using Dolby Atmos tuning instead of Nokia's own OZO standard. I praised the "exceptionally rich and clean surround sound audio" for sounding "exactly as it should even at the highest volume" in my Tab P11 Plus review.
For comparison, the Nokia T20 stereo speakers had a "tinny quality with limited range, making it less enjoyable to stream content. You can at least rely on the 3.5mm headphone jack, though — something I really wish Lenovo had included on both the P11 Plus and P11 Pro Gen 2.
Lenovo Tab P11 Plus vs. Nokia T20: Software and updates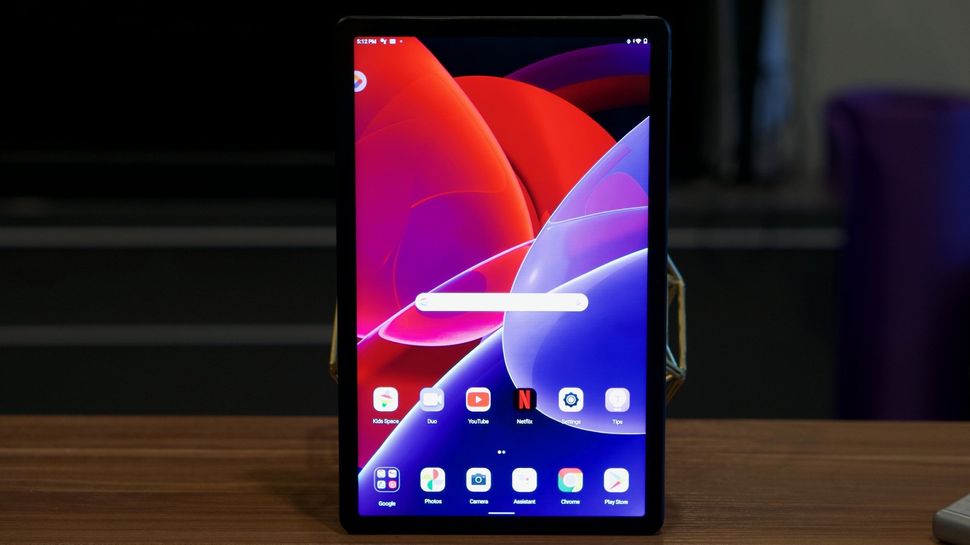 Both HMD Global (which owns the Nokia brand) and Lenovo (which owns Motorola) have had their issues with speedy Android updates. Flagship Motorola phones have only just started to get more than one OS update, and Nokia phones have never lived up to the Android One promise of following close behind Pixel phones.
Consequently, both of these tablets took an inordinate amount of time to receive their promised Android 12 update.
Lenovo specifically had to withdraw the update after it caused a ton of bugs and painful slowdown to apps, eventually re-releasing it in late 2022. The Nokia T20 also received its Android 12 update in late 2022, about a year after launch, and it too dealt with performance slowdowns and glitches until subsequent patches fixed some issues.
Lenovo only promised one OS update, so the Tab P11 Plus should stick comfortably to Android 12 from now on. Nokia has promised the T20 will eventually receive Android 13, giving it access to better multitasking software and other minor tweaks. But, well, don't count on it arriving anytime soon, given HMD Global's struggles with updates.
Normally, there wouldn't be much else to say here. Both tablets give you a stock Android experience, with access to Google's Entertainment Space or Kids Space for finding content to stream, as well as Play Store apps and Google Assistant. But now, we need to talk about Widevine DRM.
Widevine is an anti-piracy software tool that most tablets have, but the majority of them use Widevine L1, which doesn't restrict your streaming resolution because data is sent through a Trusted Execution Environment. The Nokia T20 uses Widevine L3, which restricts video from Netflix and other streaming apps to well under HD resolution.
This means that even though the Nokia T20 has a "2K" display, most video content you watch is going to look pretty terrible and stretched out. This pretty much negates the benefit of having a nicer display than you get on Amazon Fire tablets. That, combined with the middling audio, makes the Nokia T20 fall short as a streaming tablet — an area where the Lenovo Tab P11 Plus shines.
Lenovo Tab P11 Plus vs. Nokia T20: Which should you buy?
When choosing the best cheap Android tablet for you, your first consideration will obviously be price. Both the Nokia T20 and Lenovo Tab P11 Plus can be found on sale quite often these days, but the T20 is more affordable. The question is, can you accept the trade-offs that come with it?
Honestly, it would be a tougher comparison if HMD Global had just bothered to fix the Widevine L3 issue on the T20; but streaming on the P11 Plus is just so much better for graphics and audio that it's worth spending the extra money just for better streaming.
On the productivity side, Lenovo offers a dedicated attachable keyboard and/or stylus that are relatively affordable, whereas the Nokia T20 will make you go third-party for a keyboard and doesn't offer a stylus. This may or may not matter to you
Regardless, you're choosing between two tablets that are no longer "new," so it's important to consider which will stand the test of time better. Even if Nokia's tablet will get more software updates, Lenovo's chipset definitely gives it an edge in my book.
Choose the Tab P11 Plus for slightly upgraded cameras, speakers, performance, charging speed, and the option for more storage. Skip the P11 Plus if you want the latest Android software or want to save the most money.
Choose the Nokia T20 for excellent battery life and a more durable, compact design at a lower price. Skip it to avoid missing out on all of the upgrades Lenovo's tablet gives you.
Get the Android Central Newsletter
Instant access to breaking news, the hottest reviews, great deals and helpful tips.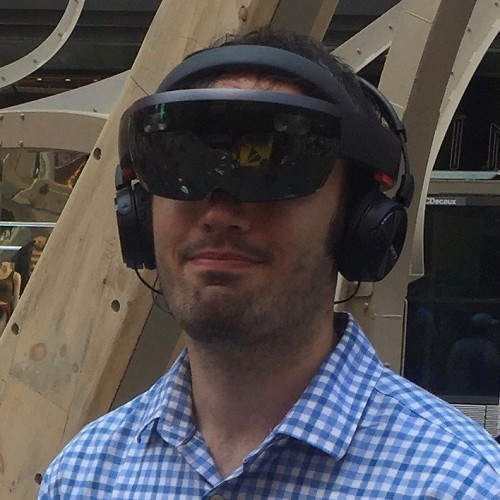 Senior Editor, VR/AR and fitness
Michael spent years freelancing on every tech topic under the sun before settling down on the real exciting stuff: virtual reality, fitness wearables, gaming, and how tech intersects with our world. He's a semi-reformed Apple-to-Android user who loves running, D&D, and Star Wars. Find him on Twitter at @Michael_L_Hicks.