T-Mobile launches update tracker for Android devices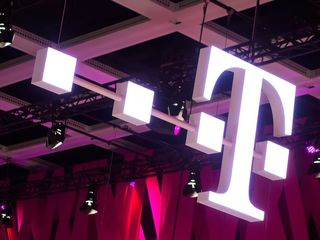 If you're a T-Mobile customer, tracking updates to your Android device just got a whole lot easier. The magenta carrier recently debuted a web portal where customers can easily track the progress of updates coming to their phone.
The website sorts the updates by specific devices, and provides information on which of the three following stages each device is on:
Stage 1: T-Mobile and the device manufacturer have agreed to support a new software update.
Stage 2: During this stage the device will go through T-Mobile certification process testing to make sure you get the best quality software possible.
Stage 3: The software has been approved to launch and is now available.
Upon clicking on a specific device, you'll be presented with the current update stage, along with links to view the device's topic page or ask a question about that particular phone.
Overall, the tool looks to be an incredibly handy and transparent way of communicating the update process. If you'd like to check it and see if your device is any closer to scoring some sweet, sweet Android 5.0 Lollipop, you can hit up the source link below.
Source: T-Mobile (opens in new tab)
Gotta love it when companies start being more transparent about Android updates. +1 to T-Mobile. Now they just need more towers. Posted via Android Central App

Imagine if ATT and Verizon were transparent. You'd just see a product line up saying "Android 4.4, coming late 2015" Or "Android 5.0, coming soon in 2016" ;) Posted from my HTC One M8 via Android Central App

Not shocked at all to find the Xperia Z3 absent.

I was think the same Posted via the Android Central App

Can we G3 users get some love T-Mo? Posted via the Android Central App

Seems like a glaring omission...

T-Mobile product manager said that in the near future they are adding more phones to the update tracker list.

Thanks. I should probably give them more than a day after launch to get every possible phone on there.

I agree I'm surprised it wasn't listed.. Posted via the Android Central App

Don't complaint, "Windows Phone" users don't even get mentioned.

You're on there now! Manufacture Development Posted via the Android Central App

Note 4 going to take a while.... Posted via the Android Central App

Thanks T-Mobile!! Always innovating!! Great new feature, will definitely be using the tracker Posted via the Android Central App

Good on T-Mobile for putting up such a list. I wonder when other carriers would post such a page up if at all.

That's nice. However, I'm still waiting for my G3's Lollipop update, which isn't even listed in any of the three categories on the website. It's pathetic that Android users have to wait this long just for a damn update. And before anyone tells me, "Just get a Nexus," you should know I so don't want one. Google needs to find an adaptive solution to this systemic issue already. Posted via the Android Central App on my T-Mobile LG G3

They do have a solution, it's called Google Play Services, and it automatically gives you all the updated APIs that are possible without a manufacturer's update process. Your phone may look a little different since it does not yet have Lollipop, but many of the capabilities will be there so apps can use them.

+1 Posted via the Android Central App

Update trackers, 90 day guarantees, none of that means anything. These devices will be an update or two behind no matter what. Google has an issue, and it's that they are not Apple. Apple controls carriers and therefore updates. It's really ridiculous to see phones being released an update or two behind. Doesn't matter if it's just a point update.

Apple has a single phone phone to worry about and they still screw it up

Exactly. Folks act like all of these phones use the same hardware. Different hardware needs different drivers, etc., which means the component manufacturers are involved. You even get situations where updates don't happen because there is no longer support from component manufacturers. Remember the whole TI snafu and the Galaxy Nexus? Posted via the Android Central App

Pretty useless. Nice way to go though in theory. And hey it is on the web so it must be true. Posted by my soon to be retired Note 3

Definitely true! Lol. Has to be.....

Nope not on this one. Posted by my soon to be retired Note 3

I agree Posted via the Android Central App

Pretty cool! Let's hope it's as close to real time as can be- it is really cool to see how tmo is making the other 3 do stuff they would have never done on their own with out a swift kick in the ass. We all win as consumers.

I don't think the Note 4 will get lollipop until after the S6 hits shelves... Posted via my GALAXY NOTE 4

Depends on the carrier, but I doubt that you are right. They are not really in competition with each other. If the s5 were still waiting you might have a case Posted by my soon to be retired Note 3

Stop posting Posted via the Android Central App

Lol... Try to add to a conversation. I would say add something intelligent to the conversation but that is impossible for you Posted by my soon to be retired Note 3

The same phones are in the 3 stages. I think this page is a work in progress. Hope they update it soon.

Sweeeeeet! Finally I will know! No more wondering and reading about countless rumors that are off by about six + months. Oh wait... I'm not on T-Mobile, and even if I were, I'd still have a Nexus. Crises averted. Posted via Nexus 6 which causes system update concern apathy.

Yeah but your still stuck with a nexus. How is 5.1 going for you guys? Posted by my soon to be retired Note 3

You might be right on this one but it is tough not knocking the smug off one of the Nexus elitists Posted by my soon to be retired Note 3

Better than KitKat or whatever older version you are on your note 3. Anyway don't worry we are beta testing so that you get the perfect lollipop update later this year. We would have moved on to something else by then. Posted via the Android Central App

Sorry for your loss. The best Nexus still pales to a two year old oem skinned phone Posted by my soon to be retired Note 3

No LG G3 or G2...these are fine devices and need to get bumped to Lollipop!!

At first I was kinda bummed to see my G3 isn't even listed, but as a former Windows Phone user I'm used to getting shafted by TMO.

I call complete BS on the fact that the G3 hasn't been listed yet. I'm not a rooting type of person and would love to see lollipop before I trade my phone in on the JUMP plan. Posted via the Android Central App

I see 2/26, LG G3 is shown in stage 1. https://support.t-mobile.com/community/phones-tablets-devices/software-u...

Great feature. Posted via Android Central App

They don't have all their phones listed. Posted via the Android Central App

How is the Galaxy S4 not on any of the tabs. Grrrrr.

And what about all of those pre-paid devices they still sell in channel? I know those people want to know about updates to since they badly need em.
Android Central Newsletter
Thank you for signing up to Android Central. You will receive a verification email shortly.
There was a problem. Please refresh the page and try again.