Spotify's 'misinformation honeymoon' is over, the whip has been cracked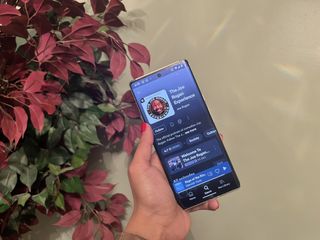 (Image credit: Android Central)
Spotify "misread the room" by dismissing Canadian singer Neil Young's concerns over misinformation, experts say. They add that mega artists are proving that Spotify is a broadcaster rather than a distributor and the platform needs to be held to "higher standards."
On Sunday, Spotify, which is one of the best Android apps, announced it was now adding content advisories before podcasts that discuss COVID-19. The news follows concerns from Young over the spread of virus misinformation through Joe Rogan's podcast. The list of celebrities calling out Spotify now includes Canadian musician Joni Mitchell and Nils Lofgren, the Bruce Springsteen guitarist, among others.
More recently, 270 doctors and health professionals also wrote an open letter to Spotify asking it to take action on the podcast and accused the company of spreading misinformation.
Spotify's chief executive Daniel Ek wrote in a news post the platform's rules on how it will be now labeling content with an advisory. The rules came after Young had his music removed from Spotify on Wednesday after the streaming service declined to remove episodes of The Joe Rogan Experience, which has been criticized for spreading misinformation about COVID-19.
"Personally, there are plenty of individuals and views on Spotify that I disagree with strongly," Ek wrote. "It is important to me that we don't take on the position of being content censor while also making sure that there are rules in place and consequences for those who violate them."
The new advisories on Spotify will now link to a fact-based COVID-19 hub, which is considered to be a "new effort to combat misinformation" on the platform.
Why did it take Spotify so long to place COVID-19 advisories?
Carmi Levy, a technology analyst, says that Spotify really didn't need to act because up until now there hasn't been a "flashpoint-like triggering event that would have compelled them to act."
He adds that streaming services like Spotify are somewhat different from traditional social media platforms in that the "diversity of content across their networks is far easier to manage."
Spotify has to keep up with eight million or so artists, 57,000 of whom account for 90% of the platform's overall streams, he notes, compared to billions of users on platforms like Twitter or Facebook.
New York Times' technology columnist Kevin Roose writes that what also differentiates Spotify from platforms like Google's YouTube, Twitter, and Meta's Facebook are ad-supported businesses.
"If advertisers disagree with moderation decisions, they can threaten to inflict financial damage by pulling their campaigns," Roose says. "Spotify, by contrast, makes most of its money from subscriptions. So it's unlikely to suffer financially from its handling of Mr. Rogan unless there's a wave of account cancellations. And given how few Netflix subscribers appear to have canceled their subscriptions during last year's dust-up with Mr. Chapelle, Spotify can probably breathe easy on this now."
Android Central reached out to Spotify, Google's YouTube Music, and Tidal about content advisories placed before content around COVID-19, but did not get a comment in time for publication.
In an email, Apple pointed to the company's list of guidelines for podcasts, but the company did not indicate if content advisories are placed before podcasts.
Artists are challenging a key component of the music industry
Alan Cross, host of the Ongoing History of New Music radio program, says that artists like Young and Mitchell dared to challenge an important component of the modern music industry, the difference between a broadcaster and a distributor.
"By doing so, they've pointed out that with the Joe Rogan Experience, Spotify is essentially a broadcaster instead of a distributor. Since they own the exclusive rights to the distribution of Rogan, that holds them to higher standards than if they were just one of many distributors with no financial stake/ownership in the property," he says.
Spotify paid more than $100 million for exclusive rights to Rogan's podcast in 2020, which made him the headline act for the streaming giant's podcast division.
Cross adds that Young "picked a scab," which has encouraged people to "rise up to voice their concerns about Rogan's dissemination of disinformation."
Anshel Sag, a senior analyst at Moor Insights & Strategy, says that it is also possible that Spotify's decision to pay $100 million was likely done "without enough due diligence on his views and his factual accuracy or many guardrails."
"His recent statement in defense of Spotify seems like perhaps there might be some clauses protecting the company," he says.
Rogan responded on Sunday, via Instagram, that he wanted to have conversations on his podcast with people of differing opinions.
"I'm not trying to promote misinformation, I'm not trying to be controversial," he said. "I've never tried to do anything with this podcast other than just talk to people." He also added that he welcomes Spotify's new content advisories.
Sag adds that Spotify should have rules for podcasters around factual accuracy as well as including content advisories around COVID-19 misinformation.
"Joe Rogan is famous because of the types of people he has had on his podcast in the past and he prides himself on having a variety of guests, including objectionable ones like Jordan Peterson," he says.
The whip has been cracked on Spotify, it was time for it to act
Cross says that Spotify has been forced to act, especially now because of many concerned voices.
"Their stock price and market cap have dropped since the beginning of the year and they're due to give a financial statement on Wednesday. They had to do something now in an attempt to mollify shareholders," he says.
Levy agrees and adds that Spotify likely wasn't paying attention to investors, who have been battering share prices in the interim, while it was crafting a response to protect their top podcaster.
"What started as a simple, pragmatic decision to protect their top podcaster at all costs has devolved into a brand-killing, value-sapping mess that won't be easily cleaned up. The chaos now that surrounds the company could have been avoided had it recognized the risks of being perceived as not doing enough to address misinformation on its platform, and forgiving those who cross ethical lines a free pass to do so," he says.
Despite the controversy, KeyBanc analyst Justin Patterson writes in a note that he "finds some comfort" in Spotify's fast-growing sales from advertising. Citi analyst Jason Bazinet made similar comments to investors.
Sign up for Black Friday email alerts!
Get the hottest deals available in your inbox plus news, reviews, opinion, analysis and more from the Android Central team.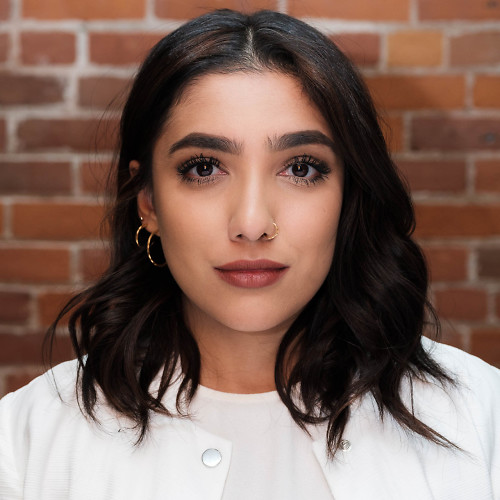 Shruti Shekar is Android Central's managing editor. She was born in India, brought up in Singapore, but now lives in Toronto and couldn't be happier. She started her journalism career as a political reporter in Ottawa, Canada's capital, and then made her foray into tech journalism at MobileSyrup and most recently at Yahoo Finance Canada. When work isn't on her mind, she loves working out, reading thrillers, watching the Raptors, and planning what she's going to eat the next day.