Sony Xperia Z2 delayed to June in Hong Kong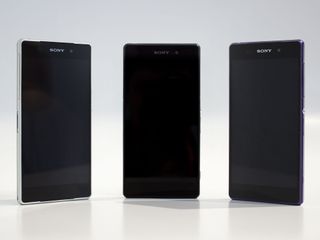 Sony's Xperia Z2, already held back in parts of Europe, has been delayed even further into the summer in Hong Kong. A post on Sony Mobile Hong Kong's Facebook page says the phone is expected to arrive in June, while thanking fans for their patience and support.
No reason was presented for the Xperia Z2 delay in Hong Kong, however component shortages are widely reported to be behind the phone's late arrival, which would see both Samsung and HTC beating it to market with their respective flagships.
Source: Sony Mobile Hong Kong Facebook; via: XperiaBlog
Alex was with Android Central for over a decade, producing written and video content for the site, and served as global Executive Editor from 2016 to 2022.
This doesn't sound good for Sony and their direction of focusing on smartphones. Posted via Android Central App

Sony needs to throw whatever money it has to in order to get these shortages taken care of. My Z2 is awesome. Everyone should have the chance to get it!

I like to think that this is a sign that the phone is being so popular that Sony never expected such high demand. And if we're honest...the Z2 is the best Android flagship so far.

I think this another case of Sony not getting the supply line in order before launching a device. Let's face it, it's a great phone but I think Sony lack the capacity to supply a top end product in the quantities that a top selling phone requires. Posted via Android Central App

It's a problem with a vendor of theirs; Sony isn't at fault, and it's out of their control.

Being out of their control doesn't mean they're not responsible. If I hire a general contractor and one of his vendors delivers late and that delays the total project, then I will lay the the problem at the GC's feet. Not saying he/Sony have that level of control over their vendors but an explanation is not an excuse. It's still their responsibility.

Sony better pull their shit together else people are going to get tired of waiting and go with the other truly fantastic options that are currently out. Posted via Android Central App

I completely agree. Worst time to balls up a product launch.
Posted via Android Central App

You can buy it on eBay worldwide right now. It's in stock. I have a Z2 sitting right next to me in Minneapolis, MN USA right now. I ordered it last Monday, and it arrived last Thursday (3 day transit from Taiwan!!!). There's a seller called e-bagel-tw who has been awesome.

You're the only person who is desperate enough to pay nearly $900 for a phone. I estimate that you're going to use that phone for less than 6 months, then you're going to resell it for the Z3. That's a lot of money to throw away. Most of the people here aren't going to throw money away like that. Stop pushing people into wasting money on the unlocked model.

Wow, I have my own personal troll. I'm going to save some time for everyone and just point out that everything you said in that post is wrong or just plain idiotic. If someone wants the Z2, I'm certainly going to help if I can. Several AC members have already purchased Z2s from eBay. Stop whining.

So with their bi-annual release of their phones does this mean the z3 will be announced in July or so? Lol. Seriously though they need to get this crap together. IMHO the best phone out on the market now and they can't even get it out to people. Posted via Android Central App

It's kind of like what the guys were talking about in their podcast. You can design the best phone out there, but you won't be able to get all the components in a timely fashion for mass production.
Posted via Android Central App

Buy it on eBay, there's plenty of stock there. That's where I got mine. It's fantastic!

Nobody cares, intrepid. People with common sense aren't going to throw $900 for a phone that's going to last 2 years or less.

You don't care, but plenty of other people do. Don't make the mistake of thinking that your opinion is the opinion of others, or that your opinion matters more. Not everyone is so small-minded. Thousands of these have sold on eBay, even the ones that are just pre-orders for now. As for how much it costs, I make $900 on the side each week by selling phones on eBay so that I can get the things I want and take care of the people I care about without cutting into my regular income. I'm sorry if you can't afford to do that, too. Some people plan ahead and others complain.

More like September. I think we should see the Z3 at IFA in Berlin.
I'm hoping that around the Summer we get the Z2 Compact instead. That one should arrive before the Z3. Unless they device to skip the Z2 Compact and release the Z3 and Z3 Compact at the same time (which I think would be a better strategy). But I agree, they do need to get their act together.

Sigh...... Come on Sony. Guess a December launch it is in the USA Posted via G2 + Nova

You can buy it on eBay today and have it in your hands by the end of the week. It's in stock. I have a Z2 sitting right next to me in Minneapolis, MN USA right now. I ordered it last Monday, and it arrived last Thursday (3 day transit from Taiwan!!!). There's a seller called e-bagel-tw who has been awesome.

You are one sad person .Pushing people to buy the eBay unlocked phone. Haha. Get a grip.

Dude, hundreds of thousands of unlocked phones are sold on eBay every year. It's one of the major smartphone markets across the world. Please, you're embarrassing yourself. Go attack someone else who's being helpful.
Android Central Newsletter
Get the best of Android Central in in your inbox, every day!
Thank you for signing up to Android Central. You will receive a verification email shortly.
There was a problem. Please refresh the page and try again.