Samsung is reportedly teaming up with ARM and AMD to beat Qualcomm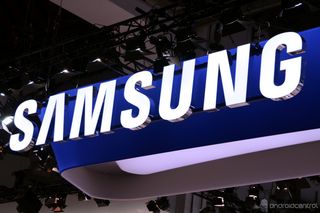 (Image credit: Android Central)
What you need to know
Samsung is reportedly joining forces with ARM and AMD to dethrone Qualcomm as the No.1 Android AP maker
The company is said to be working with ARM to jointly develop a custom Cortex-X CPU for its next Exynos chipset.
Samsung's next-gen Exynos chipset is also expected to feature a custom GPU from AMD.
In November last year, Samsung announced that it was stopping development work on its custom CPU cores for Exynos chipsets. The company's next-gen flagship Exynos chipset, which will likely power the Galaxy S30 series, is expected to have ARM's off-the-shelf cores. According to a new report from Business Korea, Samsung is aiming to become the No.1 Android application processor (AP) maker by partnering with ARM and AMD.
Now that Huawei's HiSilicon subsidiary can no longer develop custom Kirin chips due to U.S. sanctions, Samsung remains the only Android OEM that uses its own chips. While the company's Exynos 990 isn't quite on par with Qualcomm's Snapdragon 865 and 865+ chipsets in terms of performance, its next flagship Exynos processor is expected to be a massive improvement in all areas.
The report claims Samsung is currently working with ARM to create a new CPU based on the Cortex-X core. Announced in May this year, ARM's Cortex-X1 design promises a 30% improvement in peak performance over the Cortex-A77. It also offers 22% higher single-thread performance when compared to the latest ARM Cortex-A78.
Graphics performance is another area where Qualcomm's Snapdragon chipsets have had the upper hand over Samsung's Exynos chips. To overcome this weakness, Samsung is planning to use a custom GPU from AMD in its flagship Exynos chipset for 2021. The report further claims the neural processing units (NPUs) and modems that will be used in future Exynos chips will be superior to Qualcomm's offerings.
Google Pixel 4a
The Pixel 4a is one of the most impressive phones Google has made so far. It offers class-leading camera performance, excellent battery life, and is guaranteed to receive regular software updates for three years.
Android Central Newsletter
Get instant access to breaking news, the hottest reviews, great deals and helpful tips
Bwhahaha, Samsung can team up with whoever they like and they STILL won't beat Apple.

Somebody sounds a little insecure. An Apple fanboy commenting all over an Android site... LOL. If Apple is so much better, why are you here? Is your life that sad?

Haven't you heard? Samsung has been beating Apple for the past 8 years! Or are you in some other time period?

Haven't you heard? Samsung's been the one getting crushed by Apple not just in performance but in sales too, feel free to live on your delusional bubble.

LOL. Check out the sales chart. And performance isnt just bechmarks the numbers shown in benchmarks. Closed minded people cant understand that.

This seems like good news. Qualcomm needs some competition. I'd love to see what this partnership can produce and look forward to seeing the blow by blow in performance and efficiency with these chips.

Yes, I agree, Qualcom needs competition mostly because of the prices of its chips ... 🤔. But I'm not very hopeful - such "mega" collaborations work hard together ... 🤓.
Android Central Newsletter
Get instant access to breaking news, the hottest reviews, great deals and helpful tips
Thank you for signing up to Android Central. You will receive a verification email shortly.
There was a problem. Please refresh the page and try again.