Rogers bringing the LTE equipped Samsung Galaxy S II to Canada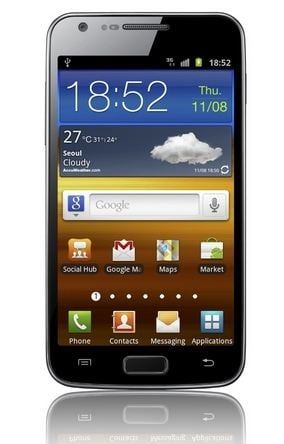 With Samsung having now officially announced the LTE version of the Samsung Galaxy S II, Rogers in Canada has wasted no time in letting folks know they will be one of the first carriers with the device. While Rogers LTE coverage at this point is still rather limited, come Sept 28 it will be expanding;
No pricing details were announced yet but it looks as though Rogers will be bringing a lot of good equipment to those who live in their LTE enabled area. Sadly, I'm not one of them as of yet.
Source: CNW
First post!!!! LOL Take that Verizon...

Considering Verizon will be first to see Prime, they don't really care.

By the time Prime comes out, something better will be in the works... Verizon is always playing catching up... Enjoy your rumored Prime while we all enjoy our soon to be released SGS2...

This may be the funniest comment I've read today. You're "soon to be released GSII" and it's WVGA screen are already last spring's tech and 4+ months behind initial release. Not too far worse than the Bionic at this point. I'll gladly wait a month or so for Android ICS with real dual core support, a better screen, OMAP4460 and a pure Google experience over the GSII, which in NA is Snapdragon and not even Exynos. This phone, like the Bionic, missed the mark it needed (June) already.

The Bell Galaxy S 2 has the exynos chip. :p So they are not all snapdragon or tegra.

I guess I must have read US and not all of NA or maybe it's changed since....mobile information overload these days... :p

Not withstanding your comment about something better always being in the works (or Your adolescent "First Post" for that matter), why would I as a Verizon customer care about Rogers getting the LTE GSII. Your Schadenfreude at a Canadian carrier getting the GSII makes no sense to me as a US consumer. AT least wait until AT&T or T Mobile announces...oh wait AT&T's LTE is where again?

How thick are these LTE-equipped SGS2's. Any different than HSPA+ versions?

Are Rogers and Verizon using the same LTE radio?? Can Verizon customers use the Rogers Samsung GS2 with the LTE radio on the Verizon Network?? That would be terrific if that was possible. Anyone know anything about these issues???

No they can't. First off GSM vs CDMA (2G/3G), second I think they are in different parts of 700Mhz.

For pictures of the actual device hit this link: http://mobilesyrup.com/2011/08/30/images-upcoming-rogers-lte-samsung-gal... Back to the 4 buttons as expected.
Android Central Newsletter
Thank you for signing up to Android Central. You will receive a verification email shortly.
There was a problem. Please refresh the page and try again.