Samsung's 5nm troubles have reportedly cost it Qualcomm's business for the Snapdrgon 875G, X60 modem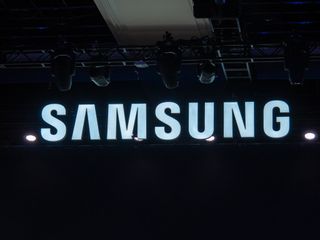 (Image credit: Android Central)
What you need to know
A rumor from earlier this year suggested Qualcomm had tagged Samsung to manufacture its upcoming Snapdragon 875G SoC.
A new report out of China now suggests that the company may have lost those orders to Taiwanese rival TSMC.
Issues with Samsung's 5nm process are reportedly to blame.
Samsung's semiconductor division may have just lost a major piece of business from Qualcomm. The company was previously expected to be responsible for manufacturing Qualcomm's next-gen X60 5G modems, as well as an upgraded variant of its next flagship SoC, the Snapdragon 865G.
A new report out of China (via GizmoChina), however, suggests the company may have lost most, if not all, of that business to Taiwanese rival TSMC. The new chips were to be built using Samsung's new 5nm EUV process, but as the Note 20 series' launch with the Exynos 990, and not the 5nm Exynos 992 that we were expecting, shows, Samsung 5nm process simply doesn't have sufficient yields at the moment.
The reports that the company was struggling with the 5nm process were, it seems, true after all, and the delays have apparently caused Qualcomm to pull the plug entirely and take its business to TSMC, the largest semiconductor manufacturer in the world.
Due to a large number of orders from other customers like Apple, AMD, and Huawei's HiSilicon, though, TSMC may not begin mass production for the Snapdragon 875 until the second half of next year, according to the report.
If Samsung can solve its issues with the 5nm process, Qualcomm will likely redirect at least some of its orders back to the Korean giant in order to ensure both a healthy supply of chips and to avoid relying on a single company for all of its production.
Qualcomm surpasses earnings expectations, despite COVID-related setbacks
So S21 is also launching with 865+ or just for marketing sake they may overclock and brand it 867 or something like that.

This is my takeaway. If they're talking second half of next year, I don't think the S21 is gonna have a much improved chip over the Note 20 ultra.

It's coming with the Exynos 1000

Seems like TSMC is the only company that has no issues moving forward to manufacture from the 10nm to 7nm and now 5nm process compared to others.

Jesus. For US foreign policy sake we'd better hope that rumor of SMIC getting 7 nm up and running isn't true.
Android Central Newsletter
Get the best of Android Central in in your inbox, every day!
Thank you for signing up to Android Central. You will receive a verification email shortly.
There was a problem. Please refresh the page and try again.