Pulling Cyberpunk 2077 from the PlayStation Store was the right call, and Xbox should follow suit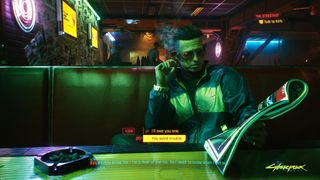 (Image credit: CD Projekt Red)
It happened. Sony pulled Cyberpunk 2077 from the PlayStation Store entirely. Let me repeat that. You cannot purchase Cyberpunk 2077 digitally for PS4 right now. This is an unprecedented decision on Sony's part, and comes shortly after CD Projekt RED seemingly threw retailers and platforms under the bus by saying that fans could request refunds, before walking back on those claims and stating that the studio did not have any agreements in place with Sony regarding refunds.
Sony announced the following Thursday night:
Cyberpunk 2077 has had a terrible launch, to put it mildly. Blasted by almost everyone for a myriad of bugs, poor performance, and poor visuals on anything that isn't a high-end PC, it was nearly unplayable on a base PS4 or Xbox One. Despite our glowing Cyberpunk 2077 review, we noted that there were numerous bugs on PC. It was even worse on console, with many issues persisting on Cyberpunk 2077 for the PS5, with crashes popping up periodically as well.
Pulling a game from a store like this is nearly unheard of, especially a game as big as Cyberpunk 2077. And now that it's already happened (seriously, go check the store right now and you won't find it), Sony has practically forced Microsoft's hand. Microsoft needs to follow suit on Xbox. Not only would Xbox look bad by keeping Cyberpunk 2077 up on the store, but the company would lose a lot of good will with fans.
Microsoft's relationship with Cyberpunk 2077 is a little different because the game was heavily marketed on Xbox — there's even a limited edition Cyberpunk Xbox One X console and controller. But backlash of this magnitude can't be ignored.
It's also important to note that just because it's delisted doesn't mean you can't still play it if you've already purchased it. It's not removed from your account. It just means that new players cannot purchase it going forward, at least until Sony relists it on the store. I'd imagine this will be the beginning of long conversations between Sony and CD Projekt Red, with the developer needing to prove that the game's upcoming patches will fix the situation.
It definitely wasn't an easy decision on Sony's part to pull Cyberpunk 2077 from the PlayStation Store, but I think it was a necessary one. When players are spending $60 on a brand-new game, it is unacceptable for it to run as poorly as it did on PS4 and Xbox One. Sony's own refund policy states that players can request refunds for "faulty" content, and I'd say that Cyberpunk 2077 certainly qualifies.
It's unclear when (if?) Sony will relist Cyberpunk 2077 on the PlayStation Store. Though CD Projekt RED is still working on next-gen versions of the game, the company hasn't stated when those will come out. It runs fine on PS5 as it stands through backward compatibility, but it's not perfect.
Oddly enough, if you want to play CD Projekt RED's latest RPG but don't have a high-end PC, then Stadia might be the best way to play Cyberpunk 2077 at the moment.
Get what you want
PlayStation Store Gift Card
Get anything on the PS Store
Picking out the perfect gift for someone can be difficult, and that's where gift cards come in. With a PlayStation Store Gift Card, they can make the perfect decision for themselves while you have the knowledge of providing the means to do so.
Get the Android Central Newsletter
Instant access to breaking news, the hottest reviews, great deals and helpful tips.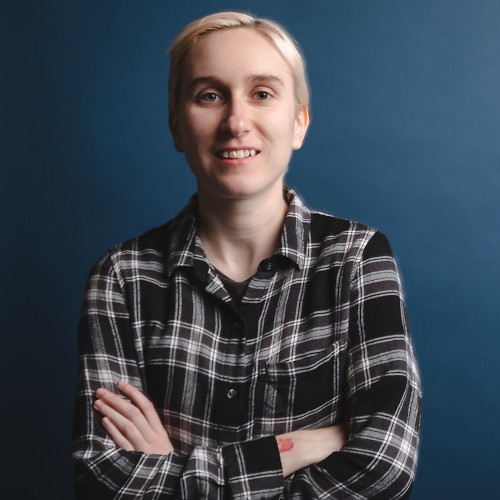 Games Editor - PlayStation, Android, VR
Jennifer Locke has been playing video games nearly her entire life. You can find her posting pictures of her dog and obsessing over PlayStation and Xbox, Star Wars, and other geeky things.