Android Central Podcast Episode 5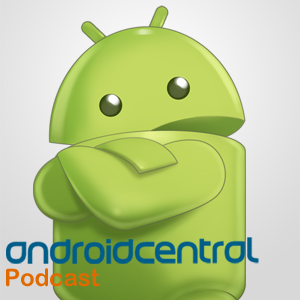 Top o' the news
Motorola Droid finally gets Android 2.1!
How to manually update your Droid to Android 2.1
Video: How to apply the update
Hardware news
Evo 4G straight from Sprint's playbook; Best Buy reportedly preselling in May
Sprint Evo 4G: You ask, we answer
T-Mobile testing Cliq update with 1,000 users tonight
Sprint EVO 4G won't do simultaneous voice-data
Sprint clarifies voice-data on Evo 4G, says WiMax still being tested
myTouch 3G Fender Edition is coming back!
Verizon Nexus One sales page caught on video for your disbelieving eyes
Sony Ericsson Xperia X10 will never get multitouch, hardware not capable
Sprint HTC Hero getting update on April 9th, is it Android 2.1 ?
Software news
We see the Dell Aero's software and kind of wish we hadn't ...
Get the HTC Desire camera on Nexus One without loading HTC Sense
DoubleTwist adds Android Market to its arsenal
Don't call them crippled (or do ...)
PayPal Bump is Android-bound
Early build of Firefox for Android looks like ... a very early build of Firefox for Android
Other Android news
Google finally to address Android fragmentation with FroYo, Gingerbread?
Steve Jobs, Eric Schmidt have coffee, plan world domination (or something like that)
Awesome guys perfect day for this podcast! thanks very much. Still rooted. more than likely gonna unroot and install the official update. theres no doubt that it will be rooted soon enough as well

LIVE WALLPAPERS, great, another battery drainer on the droid

haha, subscribe to itunes, on ANDROID central

Thank you for another informative Podcast
Android Central Newsletter
Get the best of Android Central in in your inbox, every day!
Thank you for signing up to Android Central. You will receive a verification email shortly.
There was a problem. Please refresh the page and try again.