In pictures: The Motorola Droid Maxx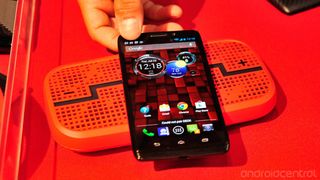 Verizon's latest battery champ, the Droid MAXX offers an improvement from last years RAZR MAXX's 32-hours of battery life, cranking things up to a full 48-hours. It also brings along a new style and checks in thinner than previous models.
You've still get the Kevlar construction, but things like wireless charging and Motorola's new 10MP camera have been added, and to go with the new look there are some new accessories.
You can see what we're talking about after the break, where we've got a slew of photos to look through.
Image 1 of 25