Samsung Galaxy Z Fold 5 vs. Google Pixel Fold
The Samsung Galaxy Z Fold 5 and Google Pixel Fold are two of the most exciting foldable phones around.
Behold the fold
Samsung has been developing foldable phones for some time, and the Galaxy Z Fold 5 is one of its latest that boasts plenty of improvements over the previous-generation device. It's versatile with so many ways to use it both open and closed, it's powerful, and it comes with tons of add-on trials.
For
Strong, durable hinge design
Comes with built-in screen protector
Compatible with S Pen
Improved heat dissipation
Against
Expensive
Camera isn't as good
Double the Pixel
The Google Pixel Fold is the brand's first foray into the foldable phone market, and it doesn't disappoint. Maintaining popular features from other Pixel phones, including useful photo editing features, the Google Tensor G2 chip, and a durable design, it's a worthwhile contender.
For
Lots of cool photo features
Dual screen interpreter could be a game-changer
Great cameras
Durable, sleek hinge
Against
Expensive
Smaller when folded
No stylus support
Inner display tough to view in dim rooms
Google Tensor processor isn't great for intense gaming
The Samsung Galaxy Z Fold 5 vs. Google Pixel Fold are two of the most exciting, most talked about foldable phones on the market today. They are also one of only a handful of innovations, as foldable phones are a relatively new thing. If you're an early adopter who really wants to get into the foldable phones market, chances are these are the two phones you're considering. We're here to help you choose.
Samsung Galaxy Z Fold 5 vs. Google Pixel Fold: On the outside
Why you can trust Android Central Our expert reviewers spend hours testing and comparing products and services so you can choose the best for you. Find out more about how we test.
The Samsung Galaxy Z Fold 5 has two screens: the smaller 6.2-inch HD+ Dynamic AMOLED 2X cover screen boasts 2,316 x 904 resolution at 402ppi with a 120Hz adaptive refresh rate that goes from 48Hz to 120Hz depending on the application. Open the phone up, and it reveals the full 7.6-inch QXGA+ Dynamic AMOLED 2X Infinity Flex display with 2,176 x 1,812 resolution at 374 ppi with the same adaptive refresh rate. It offers higher peak brightness than the previous generation phone and has an advanced cooling system for better heat dissipation, something multitaskers, and gamers especially will appreciate.
Available in five colors, including Icy Blue, Phantom Black, and Cream as well as Samsung-exclusive colors Grey and Blue, it measures 6.1 x 5.11 x 0.24 inches when it's unfolded and 6.1 x 2.64 x 0.53 inches when it's folded up for a more compact size. It weighs just 8.92 ounces as well, making it a pocketable phone that can effectively expand to look like a small tablet. You can get it with 256GB, 512GB, or 1TB storage.
With 5G, the Samsung Galaxy Z Fold 5 has a durable Corning Gorilla Glass Victus 2 screen on both the main and back cover, as well as an Armor Aluminum frame. Both screens also have a built-in screen protector, while the main screen has a shock dispersion layer as well for added durability and protection. There's also a new Flex Hinge which affords seamless and durable opening and closing of the phone.
The phone works with the Samsung S Pen Fold Edition or S Pen Pro, but it doesn't come in the box: you'll need to buy one separately. It's also worth noting that the phone is made using more recycled materials, from recycled glass and aluminum to plastic sources from discarded fishing nets, water barrels, and PET bottles. You'll future-proof the investment, too, with five years of security updates and four generations of OS upgrades.
Made of matte glass and polished aluminum, the Google Pixel Fold comes in Porcelain or Obsidian and has a 7.6-inch OLED screen (2,208 x 1,840) when unfolded and 5.8-inch OLED screen (2,092 x 1,080) when folded, which is similar to the sizing and resolution of the Samsung Galaxy Z Fold 5, with the same up to 120Hz refresh rate. In his review, Android Central's Nicholas Sutrich says he loves the "gorgeous, thin design," and he finds the outer display really comfortable to use. He prefers the wider design compared to the tall and narrow look of the Samsung Galaxy Z Fold 5. He does, however, admit that the inner display looks sort of "cheap," and he noted trouble viewing it in darker rooms.
Its measurements are 6.2 x 5.5 x 0.2 inches when open and 5.5 x 3.1 x 0.5 inches when closed, and it weighs about 10 ounces, so it's slightly larger unfolded but about half an inch smaller when folded. Whether this is better or not will be up to the individual user. It comes with 256GB or 512GB storage, so there's no 1TB option. But the Google Pixel Fold does come with six months of Google One storage, which includes up to 2TB along with automatic back-up for contents like your photos, videos, contacts, and more.
There's no stylus support for the Google Pixel Fold, so if this is something you were looking forward to, you'll want to opt for the Samsung Galaxy Z Fold 5 instead. But it offers the same immersive experience when you unfold it and a similarly compact design when you fold it.
The hinge is a custom-built 180° fluid friction hinge that lies completely flat when it's opened while still maintaining the thin design, something Sutrich says makes a big difference. "It's the sleekest hinge design I've ever seen," he praises, adding that it's also quiet when folding and unfolding, an appreciated detail. Google promises five years of security updates and three years of major OS updates, so you can rest assured this is a phone you can use for a long time as well.
Both phones promise all-day battery life, so you will be able to bring them with you and use them for just about everything, from work to play, gaming, snapping photos, checking social media, and more.
Samsung Galaxy Z Fold 5 vs. Google Pixel Fold: The specs
Before we delve into processing power, cameras, and more, let's look at a rundown of how the two phones look compared side-by-side on specs alone.
Swipe to scroll horizontally
| Header Cell - Column 0 | Samsung Galaxy Z Fold 5 | Google Pixel Fold |
| --- | --- | --- |
| OS | Android 13 (based on One UI 5.1.1) | Android 13 |
| Colors | Icy Blue, Phantom Black, Cream (Samsung exclusive Grey, Blue) | Porcelain, Obsidian |
| Unfolded Screen Size | 7.6 inches | 7.6 inches |
| Folded Screen Size | 6.2 inches | 5.8 inches |
| Main Screen Resolution | 2,176 x 1,812 | 2,208 x 1,840 |
| Outer Display Resolution | 2,316 x 904 | 2,092 x 1,080 |
| Screen Type | Dynamic AMOLED 2X (Infinity Flex outer) | OLED |
| Refresh Rate | Up to 120Hz | Up to 120Hz |
| Processor | Snapdragon 8 Gen 2 | Google Tensor G2 |
| RAM | 12GB | 12GB |
| Storage | 256GB, 512GB, 1TB | 256GB, 512GB |
| Cameras | 50MP wide-angle, 12MP ultra-wide, 10MP telephoto (10MP selfie cover camera, 4MP under-display camera | 48MP wide, 10.8MP ultra-wide, 10.8MP telephoto, 9.5MP front camera, 8MP inner camera |
| Battery | 4,400 mAh | 4,821 mAh |
| Wireless Charging Support | Yes | Yes |
| NFC | Yes | Yes |
| Bluetooth | 5.3 | 5.2 |
| Water Resistant | IPX8 | IPX8 |
| Cellular | 5G | 5G |
| Size | 6.1 x 5.11 x 0.24 inches (unfolded), 6.1 x 2.64 x 0.53 inches (folded) | 6.2 x 5.5 x 0.2 inches (unfolded), 5.5 x 3.1 x 0.5 inches (folded) |
| Weight | 8.92 oz. | 10 oz. |
As you can see, there are a lot of similarities between these two phones. So, let's look further to help you decide.
Samsung Galaxy Z Fold 5 vs. Google Pixel Fold: Processing power, camera features, and more
When it comes to processing power and cameras, these two foldable phones are on par with one another as well. But they each have features that set them apart from the other.
The Samsung Galaxy Z Fold 5 runs Android 13 with One UI and boasts a Snapdragon 8 Gen 3 processor. It comes with an impressive 12GB RAM, so it can keep up with all your daily tasks, whether folded or unfolded.
You can use it in many ways. There's dual app viewing, so you can view two apps at once, like stock updates while watching a movie or chatting with someone while surfing the web. You can also drag and drop photos from one side of the screen to the other, shop on two websites side-by-side, and more.
If you're playing a mobile game on the cover screen, you can expand it to the full-screen mode for a more immersive experience. With Flex Mode, you can prop the phone up on a table or airplane tray, for example, and watch videos hands-free, adjusting it to the perfect angle. This also comes in handy for taking photos.
Speaking of photos, the Samsung Galaxy Z Fold 5 has a rear triple camera system that includes a 50MP wide-angle camera, 12MP ultra-wide camera (great for scenic or group photos), and a 10MP telephoto camera so you can get up close to subjects, from pets to your kid's soccer game. On the cover, meanwhile, there's a separate 10MP selfie camera while there's also an under-display 4MP camera.
The Samsung Galaxy Z Fold 5 has a capacitive fingerprint sensor on the side and is secured by Samsung Knox with Samsung Knox Vault. As noted, it supports wireless charging as well as wired and fast wireless charging. It also supports Wireless PowerShare with compatible Samsung smartphones or others with WPC Qi wireless charging and other compatible devices, like the new Galaxy Watch 6 and Galaxy Buds earbuds.
It comes with six months of Microsoft 365 Basic, a useful feature if you plan to use this as a business phone, as well as up to four months of YouTube Premium, two months of Adobe Lightroom, and four months of SiriusXM for listening to music and talk radio on the go.
The Google Pixel Fold comes loaded with Android 13 as well and runs on the Google Tensor G2 processor. With 12GB RAM as well, this is a powerhouse of a phone, too. But Sutrich says the processor doesn't handle intense mobile gaming sessions as well as a Snapdragon processor, so if you're a gamer, this might sway your decision. The all-day battery supports wireless charging as well, but Sutrich notes that intense activity drains the battery quickly, and it charges relatively slowly.
It has a similar split-screen mode for doing two things at once, along with the ability to drag apps and content from one to the other. While there's no wireless power-sharing feature, you can pair it seamlessly with compatible Pixel products, like the Pixel Buds, Watch, and Tablet.
The phone has useful features like Google AI and Google Translate. While it isn't available until the Fall, the upcoming dual-screen interpreter mode promises to be a handy way to use both screens. You can have a conversation with someone with the translation being shown on both sides of the screen.
Like with the Samsung Galaxy Z Fold, you can use the phone in tented mode while it's on a tabletop or airline seatback tray and watch videos or snap photos hands-free. It also has a triple camera system with a 48MP main camera, 10.8MP ultra-wide camera, and 10.8MP telephoto camera on the front combined with the 9.5MP front camera and 8MP inner camera. Sutrich says the main camera is "excellent," yielding lifelike photos and performs especially well for shots with movement. Zooming is also wonderful, he says, while close-up shots are detailed and beautifully exposed. He does, however, generally find that Samsung phones perform better for video recording.
With photos, you can use the beloved features you'll find in other Pixel phones, too, like Real Tone, for accurately reproducing different skin times, photo unblur, and more. It has a neat feature whereby you can take timelapse photos in tabletop mode.
Protected by VPN by Google One, the Google Pixel Fold also comes with three months of YouTube Premium along with the aforementioned inclusion of a half-year subscription to Google One.
Samsung Galaxy Z Fold 5 | Google Pixel Fold: Which should you buy?
When you are looking at the Samsung Galaxy Z Fold 5 vs. Google Pixel Fold, it's no question that both these devices rank among the best foldable phones. While we haven't yet gotten our hands on the Samsung Galaxy Z Fold 5 for formal testing, it offers promising features, and our first look gives us high hopes that this phone will please a lot of owners.
You'll want to stick with the Samsung Galaxy Z Fold 5 if you're a big gamer, given the limitations Sutrich cites in his review with the G2 Tensor ship and intense gaming on the Google Pixel Fold. Especially with the added heat dissipation in the Samsung Galaxy Z Fold 5, it will be the better option for you.
If you love taking a lot of photos, you might actually find the Google Pixel Fold camera better, though again, without having reviewed the Samsung Galaxy Z Fold 5, we can't say this with certainty.
Both have all-day batteries, and we don't yet know how quickly the Samsung Galaxy Z Fold 5 battery drains when you're doing intense activities like gaming, multitasking, shooting, or streaming videos. But the fact that it supports wireless charging and purports to charge quickly when using the included cable and an optional 25W charging adapter, you might find that it better suits your needs.
Both these phones come in at around the same price and come with a lot of the same core features. With the inclusion of Microsoft Office 365 Basic as well as the S Pen compatibility, the Samsung Galaxy Z Fold 5 might be the better option for a business user or if you plan to use the phone for productivity and play. But keep in mind you would need to buy accessories like the power adapter and S Pen separately, as well as pay to keep the Microsoft Office subscription going after the trial period if you use it. The Google Pixel Fold is more of a basic, average-user upgrade for someone who wants a foldable design for their next phone.
Whichever phone you go with, it's advisable to opt for the extended warranty given the high price tag of the phones as well as the act of opening and closing constantly and potential wear and tear on the hinge. Sutrich recommends visiting an approved shop like uBreakiFix for any repair needs.
A gamer's and worker's phone
Lots of features in the Samsung Galaxy Z Fold 5 indicate that it would be the best option for two types of users: intense mobile gamers and those using it for business, or at least an even mix of business and pleasure. It's a big investment, but with added accessories like the S Pen and leveraging all the free trials, you'll get lots out of it.
A good entry into foldables
If you're just getting into foldables and you want a solid, reliable, easy to use foldable phone with a premium design, high-end features, and plenty of processing power, you might fall in love with the Google Pixel Fold at first sight. While it isn't the best option for serious gamers, for average, everyday use, taking photos, and more, it's the perfect match.
Get the Android Central Newsletter
Instant access to breaking news, the hottest reviews, great deals and helpful tips.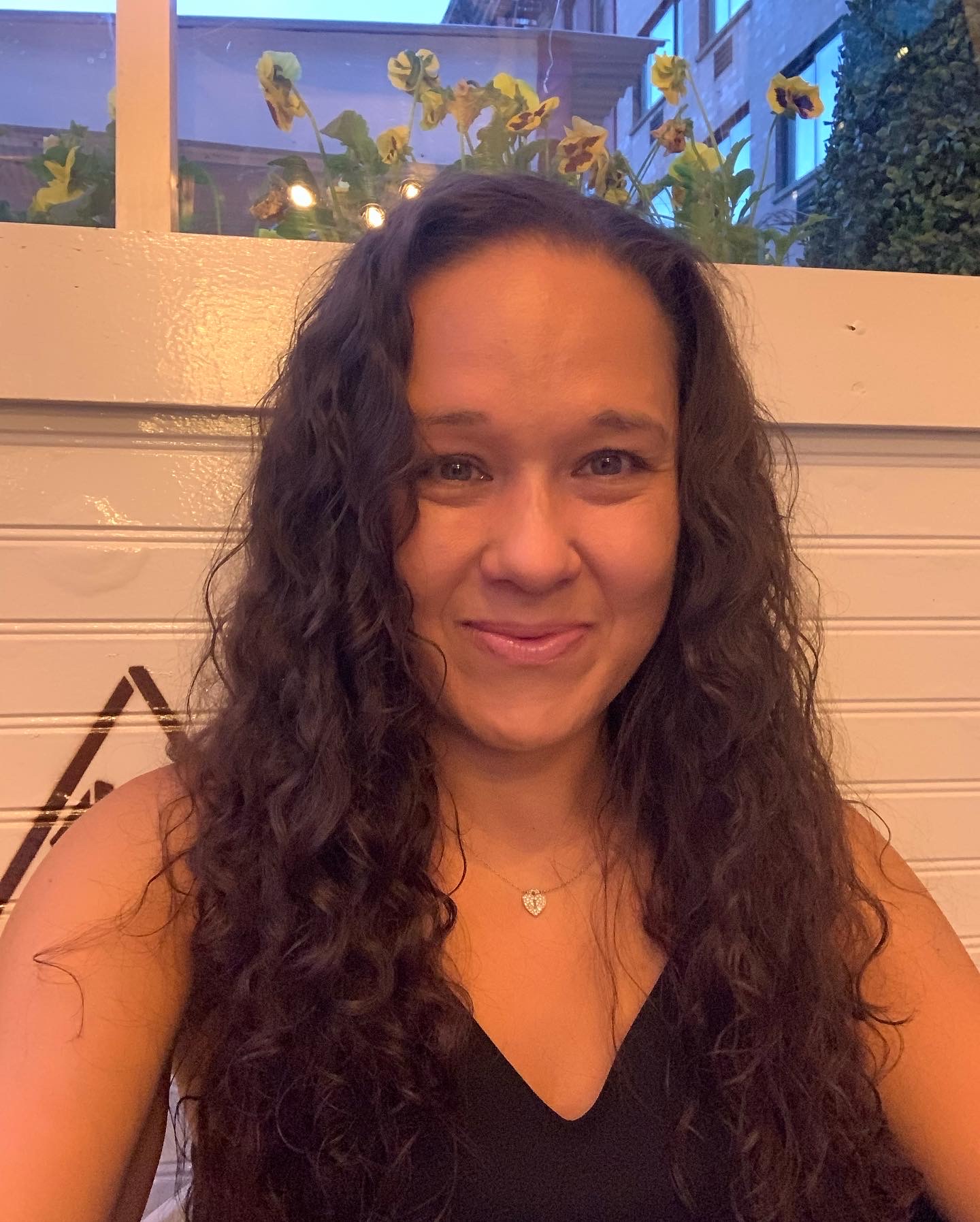 Christine Persaud has been writing about tech since long before the smartphone was even a "thing." When she isn't writing, she's working on her latest fitness program, binging a new TV series, tinkering with tech gadgets she's reviewing, or spending time with family and friends. A self-professed TV nerd, lover of red wine, and passionate home cook, she's immersed in tech in every facet of her life. Follow her at @christineTechCA.
Waiting for the ONE PLUS OPEN!

Reply