The OPPO Find N3 Flip is an iterative upgrade over its predecessor, but then again, the Find N2 got a lot of things right. This time, OPPO is outfitting the phone with a telephoto lens, giving it much more versatility than the competition. But aside from the great camera output, the Find N3 Flip provides impressive battery life and a rather unique take on the cover screen. The vertical orientation isn't for everyone, and it's a fairly limited experience, the complete opposite of OPPO's overwhelming ColorOS software.
Pros
+

Superb design and great color options

+

Impressive triple camera system

+

All-day battery life and fast charging

+

Great software support

+

Wider display than other flip phones

+

Minimal display crease
Cons
-

ColorOS takes some getting used to

-

No wireless charging

-

No IP rating for water and dust resistance

-

Cover screen experience is limited
Why you can trust Android Central Our expert reviewers spend hours testing and comparing products and services so you can choose the best for you. Find out more about how we test.
This year, I got to use my first foldable phone, which happened to be a flip phone. Now I'm on my third flip phone review with the new OPPO Find N3 Flip, which is actually OPPO's second flip phone to hit global markets this year.
OPPO didn't reinvent the wheel with the Find N3 Flip. The phone takes after its predecessor with a similar design, the same cover screen, and an equally large battery. It may seem like a boring, iterative upgrade, but the things OPPO did change bring the Find N3 Flip closer to being the perfect flip phone. That's because OPPO manages to address some of the shortcomings of other flip phones from companies like Samsung and Motorola while managing to keep the phone sleek and eye-catching.
That's not to say it is the perfect flip phone, as there are still some shortcomings and interesting design choices that hold it back, but my experience with the phone has been quite refreshing.
OPPO Find N3 Flip: Price & availability
OPPO originally launched the Find N3 Flip in August 2023, although the device was only available in China. The company is launching the phone in India on October 12, followed by a global launch on October 19. Exact pricing and availability have not yet been disclosed at the time of writing, but I will update this section when I learn more from OPPO.
The phone is available in two configurations with either 256GB or 512GB of storage. Both variants come with 12GB of RAM.
The phone can be purchased in three different colors, including Cream Gold, Misty Pink, and Sleek Black.
OPPO Find N3 Flip: Design and display
Not much has changed from the OPPO Find N2 Flip. The phone is nearly identical to its predecessor, save for a few small-ish changes. The overall design borrows heavily from the Find N2 Flip, although OPPO says the back glass on the Find N3 Flip "has the most curved glass back panel of any flip phone." The glossy finish is nice, although it's a major fingerprint magnet, and the phone is available in some pretty appealing colors. Even the Sleek Black color I have gives the phone a bit of a chromatic look that I quite like.
Then there's the most noticeable change, which is the new circular camera housing, where you'll find the new triple-camera system. OPPO calls this the Cosmos Ring with a Starlight Track, meant to emulate the look of a typical camera aperture lens system. It's a nice look, although I can't help but wish that it spun or something, just for fun.
The left side of the phone now has a mute switch, a popular feature borrowed from OnePlus phones that lets you switch from Ring to Silent and Vibrate with just a flip. It's not a huge feature, but it's quite handy in a pinch, and I wish more phones had this feature.
Aside from those changes, the phone has similar dimensions to the Find N2 Flip, which is wider than other flip phones I've used, and preferably so. You'll also find the vertical cover external screen on the cover panel, but more on that later.
Image 1 of 4
One thing that really surprised me about the Find N3 Flip is the internal display. Foldable phones all have to deal with the dreaded crease just because of the nature of the panels. The depth of these creases varies, but somehow, OPPO managed to produce a folding display with almost no crease. I feel like companies often make that claim, but in this case, it's true. You can see the crease at certain angles, but only just. Even when dragging my finger across the display, I can barely tell it's there.
OPPO says this is the product of its new Flexion Hinge, which is a fancy marketing term for a waterdrop hinge that many foldable phones have adopted. Still, it's quite impressive, and the hinge further enables the phone to hold various angles, which can be used for video calls, viewing content, or taking selfies.
Image 1 of 2
The display is a 6.8-inch OLED panel with a Full HD+ resolution, 120Hz refresh rate, and 1440Hz PWM dimming (so it should be great for folks with PWM sensitivity). I find the display is quite vibrant, and OPPO gives you several different screen color modes to choose from, one of which is a "Cinematic" mode that promises to provide a more faithful color reproduction. This also lends itself to the camera system, but I'll touch on that later.
It's also decently bright with 1600 nits of beak brightness, although I find that the built-in screen protector can often obscure the display a bit on foldables, especially outdoors. Still, it's also a polarizer-free display, so OPPO says it should be easier to view with sunglasses, and it reduces power consumption by 20%.
OPPO Find N3 Flip: Cover screen
The main display is great, but what about the cover screen? It's the same 3.26-inch as the one found on the Find N2 Flip, and its specs are largely unchanged aside from the Gorilla Glass Victus protecting it. It's an interesting take on the cover screen since others prefer a more square or horizontal approach. The logic is that it should better emulate the main display, which is sound, in theory. However, while using it, I can see why this style isn't more widely adopted, and I'll explain that in a second.
I actually quite like the cover display, even though it's not the most functional. OPPO has a "home page" that can be edited with various wallpapers like cute interactive pets and three shortcuts. Swiping from the bottom opens notifications, and a swipe from the top opens Quick Settings. But unlike other foldables, you won't find the cover screen filled with a series of panels for glanceable information; instead, OPPO opted for an app drawer that sits next to the home screen. With a swipe, you can access select "mini apps" to open on the cover screen.
Like with the Galaxy Z Flip 5, the OPPO Find N3 Flip has a selection of apps available via "Labs" that you can access on the cover screen. Not every app is available this way, but there were times when I would download an app like MyFitnessPal to find that it's supported on the cover screen through Labs, so that's nice. Once you choose which apps you want on the cover screen, you can arrange them how you want.
Using apps on the cover screen is pretty straightforward, which makes sense since it's a vertical display. This is both a great thing and a not-so-great thing. The reason is that the narrow, vertical screen displays the full app how it would normally show up on the regular screen, but it is much smaller. Therefore, images, text, and UI elements are shrunken down and can often be hard to see or interact with, especially when there's a lot of text. This is noticeable with apps like X (formerly Twitter), MyFitnessPal, and Gmail, and the screen's rather low resolution doesn't make it any better.
Image 1 of 3
This is in contrast to other flip phones like the Motorola Razr Plus and Z Flip 5, which have more square displays. Sure, the apps are squished down, but they're also displayed in a wider view, meaning text is more legible. And while I wish OPPO would allow any app from the cover screen (it says it's working to add more), I can understand why this isn't exactly a priority.
Still, the cover screen experience is good enough, making it easy to respond to messages, navigate with Google Maps, and play music through the YouTube Music app.
OPPO Find N3 Flip: Performance and specs
The OPPO Find N3 Flip is powered by the MediaTek Dimensity 9200, a very capable flagship chipset that is able to handle just about everything you can throw at it. Coupled with 12GB of RAM, my unit gave me zero problems in day-to-day use. It also handles gaming pretty well, managing the highest settings at 60fps when playing Honkai Star Rail, although it'll get a bit warm, which is to be expected.
If you want, OPPO gives you the option to add up to 12GB of additional virtual RAM, but I never seemed to need this.
Swipe to scroll horizontally
| Category | OPPO Find N3 Flip |
| --- | --- |
| OS | ColorOS 13.2 (Android 13) |
| Outer Display | 3.26-inch 60Hz AMOLED, 720 x 382, 900 nits (peak), Gorilla Glass Victus |
| Inner Display | 6.8-inch 120Hz AMOLED, 2520 x 1080, 1600 nits (peak), HDR10+ |
| Chipset | MediaTek Dimensity 9200 |
| RAM | 12GB LPDDR5X |
| Storage | 256GB/512GB, UFS 4.0 |
| Rear camera 1 | 50MP wide, f/1.8, PDAF, 4K30fps |
| Rear camera 2 | 48MP ultrawide, f/2.2, 112-degree FoV |
| Rear camera 3 | 32MP telephoto, f/2.0, 2x zoom |
| Front camera | 32MP f/2.4, autofocus |
| Water resistance | None |
| Connectivity | Wi-Fi 7, Bluetooth 5.3, NFC, Sub-6 5G |
| Security | Side-mounted fingerprint sensor, face unlock |
| Audio | Stereo sound, Dolby Atmos |
| Battery | 4300mAh, 44W fast charging |
| Dimensions (unfolded) | 166.2mm × 75.78mm × 7.79mm |
| Dimensions (folded) | 85.54mm x 75.78mm × 16.45mm |
| Weight | 198g |
| Colors | Cream Gold, Misty Pink, Sleek Black |
There are only two storage options and no 1TB variant, but USF 4.0 means you can expect faster speeds if that's something you care about. The phone also supports Wi-Fi 7, which is good for future-proofing as the standard ramps up adoption.
Haptics on the phone are quite impressive. Even when typing, the out-of-the-box experience is subtle yet effective, unlike the rather aggressive haptics I've experienced on some other devices like Pixels. OPPO even has a neat little demo of its haptics system, which almost makes me think of the PS5's DualSense controller. I'm also quite impressed with the audio on the phone, particularly the stereo speakers, which support Dolby Atmos.
Unfortunately, despite more foldable phones launching with added protection, the OPPO Find N3 Flip doesn't have an IP rating for water and dust resistance.
OPPO Find N3 Flip: Battery life
Battery life is one of the major shortcomings of flip phones due to their limited space. But that's not the case here.
The Find N2 Flip had a rather large 4300mAh battery, and OPPO saw no need to increase that, which I wholeheartedly agree with. With a battery this big (and possibly thanks to the more efficient display), the Find N3 Flip gets me through an entire day with no problem. You probably won't get much more beyond that, depending on how you use it, but I've been quite relieved not having to deal with battery anxiety when I go out.
The phone also supports 44W charging, which is not blazing fast but definitely fast enough. Fortunately, charging doesn't take too long when you use the included charging adapter, with the phone juicing up to 50% in less than half an hour.
What you won't find is wireless charging, which is quite unfortunate since I have wireless chargers everywhere in my home.
OPPO Find N3 Flip: Cameras
The OPPO Find N3 Flip is one of the first flip phones to sport a triple camera setup and the only one with a telephoto lens. But that's not what makes the camera system on this phone so impressive. Something about OPPO's computational photography just really makes photos pop, especially coupled with the phone's ProXDR display that is capable of properly displaying images how they're intended to be viewed.
The 50MP primary camera takes very good images with plenty of contrast, especially in well-lit conditions. That said, I'm a bit torn about the output. I find images can appear a bit softer than I would like, as if the details and sharpness are being dialed down. However, something about it makes the images appear quite attractive in a way that I can't quite put my finger on. More often than not, I'm quite pleased with the images I capture from the phone.
Image 1 of 9
There's also a unique XPan mode that emulates the traditional way photos were developed by turning it into a negative first before it's fully rendered. This produces images in a very wide 65:24 aspect ratio, and so far, I really love the images that it reproduces. I can see this being a great mode for mobile or amateur photographers.
That extends to low-light images, although they can be a little noisy depending on the lighting conditions. Zooming also produces great results, thanks to the 32MP 2x telephoto camera, which provides enough resolution to output impressive images at even 5x zoom. Portrait shots are also impressive, adding plenty of natural-looking background blur to really highlight the subject.
One benefit of having a cover screen is that you can use it as a preview window so your subjects can position themselves, or you can use it to take selfies with the primary camera when the phone is closed. There are some limitations when using only the cover screen with the camera: you can't use flash, and videos are limited to 1080p. Considering that 4K recording is an option on other flip phones when using the cover screen, this is a weird omission. But then again, 4K video recording when the phone is open is limited to just 30fps, which is also unfortunate.
OPPO Find N3 Flip: Software
The OPPO Find N3 Flip runs ColorOS 13.2 out of the box, and it should be fairly familiar if you've used a OnePlus device. However, if you haven't used ColorOS or OxygenOS before, then you may find it to be a little overwhelming, and it's definitely not everyone's cup of tea.
There are a lot of options here, giving you more than enough ways to customize your experience down to the icons you want in the status bar or the shape of the icons in the Quick Settings panel. Let's just say it took a minute to get fully set up on the phone, and even then, I feel like I haven't explored enough.
There are some odd apps I've never heard of and a fairly redundant "app market" that is less of an app store and more of a short list of apps you might wanna download. I mostly ignore these. On the other hand, there are other extra software features and gestures that I recognize from other phones, which helps make the experience a bit more familiar.
It's a little annoying how the phone always wants to default to Spotify when using the music player in the Quick Settings menu or cover screen, especially since I don't use Spotify. This will occur even when I'm already listening to music on another app, which makes the experience a bit confusing when I tap the tile that's currently showing the song I'm playing on YouTube Music, only for it to try to open Spotify.
Still, the overall experience, while overwhelming, is actually pretty nice once you get used to OPPO's unique style. Animations are fluid, haptics are great, there are dedicated music and gallery apps, and I really like the Recent Apps view.
OPPO Find N3 Flip: Competition
The Find N3 Flip isn't the only flip phone to launch this year, and OPPO has some stiff competition if it expects to tackle the global market. Perhaps its biggest competitor is the Galaxy Z Flip 5, which is Samsung's latest clamshell foldable. This is no doubt Samsung's best flip phone, thanks to the impressive flagship chipset, the large cover screen spanning the front, and Samsung's aggressive marketing strategy when it comes to foldable phones. It's a tough phone to beat, but the Find N3 Flip has it outmatched with better battery life, a third camera lens, and a more ergonomically comfortable design.
The Motorola Razr Plus is also a major contender and my personal favorite flip phone this year. The cover screen is the largest we've seen on a flip phone, and it lets you open nearly any app without opening the phone, which is something we've yet to really see on other clamshell foldables. That said, battery life leaves a lot to be desired, and it, too, only has two rear camera lenses.
In China, the Find N3 Flip has to contend with the Vivo X Flip, which takes a more horizontal approach to the core screen. Design-wise, it's something of a combination of the Find N3 Flip and the Razr Plus but with a Zeiss camera. However, despite some impressive specs, it's only available in China, limiting its reach.
OPPO Find N3 Flip: Should you buy it?
You should buy this if...
You want a modern flip phone with a large cover screen.
You want a battery that can last you all day.
You suffer from PWM sensitivity.
You shouldn't buy this if...
You live in the United States, as support may be a bit shoddy.
You want wireless charging.
You're not a fan of OnePlus software.
You're aren't a fan of the idea of foldable phones.
I can say without a doubt that the OPPO Find N3 Flip is one of my favorite phones this year. I'm a fan of flip phones, even though they tend to compromise on specs due to their limited space. The Find N3 Flip attempts to flip that script by shoving in a large battery, faster charging, a third zoom lens, and one of the most impressive foldable displays I've seen.
OPPO's software isn't exactly my favorite, and while the cover screen is nice, the nature of its vertical orientation makes it a little counterintuitive since it shrinks text and other UI elements, making it hard to navigate sometimes. Still, it would be nice to have more options for apps on the cover screen for those who would want it, but companies aside from Motorola seem to have trouble making this happen for whatever reason.
That said, OPPO has a good thing going with the Find N3 Flip, and while I don't expect it to be available stateside, I hope OnePlus can follow in its footsteps with a flip phone of its own.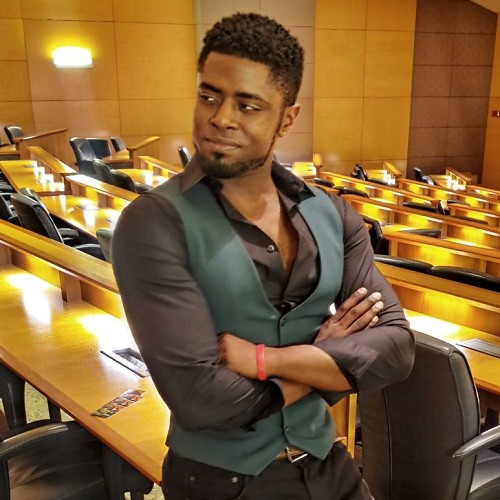 Derrek is a long-time Nokia and LG fanboy who loves astronomy, videography, and sci-fi movies. When he's not working, he's most likely working out or smoldering at the camera.