The Moto G Stylus (2023) is a surprisingly decent phone, despite the underpowered chipset and lack of 5G connectivity. If you need a phone that will just get you the basics, this is the one for you. The built-in stylus also has its uses, despite being a pretty basic accessory. For $199, Motorola offers pretty good value with the latest in its Stylus lineup.
Pros
+

Premium-looking design

+

Respectable cameras

+

Decent performance

+

Great audio

+

Built-in stylus

+

Fun, useful gestures
Cons
-

No 5G connectivity

-

No NFC for mobile payments

-

Gaming performance is weak

-

Low-resolution display

-

Only one OS upgrade
Why you can trust Android Central Our expert reviewers spend hours testing and comparing products and services so you can choose the best for you. Find out more about how we test.
Motorola has been pretty busy this year, launching not only a few flagships but also a handful of budget phones. The new Moto G Stylus (2023) is one of the latest affordable models to grace the smartphone market, bringing with it an updated design and some very middle-of-the-road specs.
Last year's model did not sound all that impressive, and I've been pretty unimpressed by Motorola's non-5G offerings, like this year's Moto G Play (2023). Thus, going into this review, I was skeptical as to how it would fare in my daily use. Last year's Moto G Stylus 5G (2022) was a pretty good phone, but my hope is that the Moto G Stylus (2023) would be a good option for users not necessarily looking for 5G connectivity.
Fortunately, I can confidently say that my fears have been allayed, and despite the lack of 5G connectivity and middling budget phone specs, the Moto G Stylus (2023) is a phone that I quite enjoy using, and it helps that it looks good while I use it.
Moto G Stylus (2023): Price & availability
The Moto G Stylus (2023) was launched on May 2, 2023, and is available now in the United States at Motorola's website and via retailers such as Best Buy and Amazon. The phone is available with 4GB of RAM and 64GB of internal storage. This configuration retails for just $199.
You can purchase the Moto G Stylus (2023) in either Midnight Blue or Glam Pink.
Moto G Stylus (2023): What I like
First off, let's start with the design. Motorola is using the same design language across its phones this year, and while it looks great on flagship phones like the Mototola Edge+ (2023), the Moto G Stylus (2023) looks pretty phenomenal. The plastic back may not be the most premium, but it makes up for it by at least looking the part, or trying to. The frosted back is soft to the touch yet rigid enough that it almost feels like glass. It's not too unlike the Galaxy S23, which has a frosted glass back.
The Midnight Blue colorway that I have gives the phone a nice sheen, with the color reflecting nicely depending on how the light hits it. And the frosted back is contrasted by the glossy camera housing that sits nearly flush with the chassis in the top corner. Frankly, I was immediately impressed by the phone's design when I took it out of the box, and I can't help but gush about it to my colleagues, who also agree that this is a very good-looking budget phone.
Image 1 of 4
The frame matches the color of the phone and is also plastic, although it feels like a soft metal. In the front is a flat display with fairly unoffensive bezels and a large chin. The 6.5-inch LCD is only an HD+ panel with a 90Hz refresh rate, but it's plenty vibrant, and navigation is nice and smooth.
Swipe to scroll horizontally
| Category | Moto G Stylus (2023) |
| --- | --- |
| Display | 6.5-inch HD+ (1600 X 720), LCD, 90Hz refresh rate |
| Chipset | MediaTek Helio G85 |
| Storage | 64GB, expandable |
| Memory | 4GB |
| Software | Android 13, one OS upgrade, three years of updates |
| Rear Camera 1 | 50MP wide-angle, f/1.8, 0.64μm (1.28μm via pixel binning) |
| Rear Camera 2 | 2MP macro, f/2.4, 1.75μm |
| Selfie Camera | 8MP, f/2.0, 1.2μm |
| Water Resistance | Water-repellent |
| Battery & Charging | 5,000mAh, 15W wired charging |
| Connectivity | 5G, Bluetooth 5, Wi-Fi 5 |
| NFC | ❌ |
| Security | Side-mounted fingerprint, face unlock |
| Dimensions | 162.89 x 74.08 x 9.19mm |
| Weight | 195g |
| Colors | Midnight Blue, Glam Pink |
Performance is what surprised me most about this phone. My previous bouts with Motorola's non-5G phones left a bad taste in my mouth, and I was convinced that only Motorola's 5G phones were worth buying. However, the Stylus 2023 proves me wrong. Unlike the Moto G Play (2023) earlier this year, the Stylus works better than expected for a $199 phone, which probably has to do with the slight bump in RAM.
The Mediatek Helio G85 does a good job handling the 90Hz display, and the phone can manage most tasks without a problem. It's not the most powerful chip, so performance isn't stellar, but average use is good enough at this price and on par with what one should expect from a device of this caliber. The phone runs a fairly "stock" version of Android 13 with Motorola's My UX on top. That includes plenty of software extras and useful gestures that Motorola is known for on its phones.
Of course, in addition to the usual software extras, the Moto G Stylus (2023) also has a built-in stylus. While it's not the same caliber as the S Pen on Samsung's Galaxy phones, Motorola has a set of shortcuts that become available when the pen is ejected. This makes it easy to access features like Moto Note, which activates even when the phone is locked.
The software also lets you write in any text box using the stylus, transforming your scribbles into actual text. This comes in handy throughout, not only on third-party apps for signing documents and the like but also on other Motorola apps like the handwriting calculator. That said, don't expect much out of this stylus, as it's really only here for the basics. Nonetheless, it's always a nice peripheral to have if you have it, even if it's not something I imagine using very often.
The camera setup is pretty basic, consisting of a 50MP primary camera and a macro sensor. For a cheaper smartphone, I did not expect much out of the camera, and neither should you, especially given the chipset. For what it's worth, it manages to take some fairly decent shots that offer plenty of color without going overboard, a decent amount of dynamic range, and good detail.
This includes portrait shots, which fare better than phones even at higher price points. Macro shots are okay, and night shots are also decent, which is likely thanks to pixel-binning. Just don't expect too much from the camera when you start zooming, even at 2x. It also has trouble with moving objects.
Image 1 of 8
Video tops out at 1080p, so don't expect the best quality for your TikToks, but the color balance is good. That doesn't extend to the selfie camera, which produces grainy photos and videos if you're not in the absolute best light.
Battery life is another bright spot for the Stylus. Motorola claims you should be able to get up to two days of battery life with the 5,000mAh battery. That's not bad, considering the 12nm chipset, and in my use, I've been able to average a day and some change. Your results may vary depending on how active you are on the device, but if you're in the market for a $200 smartphone, you're probably not a power user and can easily extend the battery.
Moto G Stylus (2023): What I don't like
For a $200 phone, the Moto G Stylus (2023) suffers from some of the same problems as Motorola's other budget devices. Despite the long battery life and the slightly upgraded 15W charging speed, it still takes longer than I would like to top up the phone. Charging from 1% to 100% takes nearly two hours, which means you'll be sitting around for a while when your phone finally does die.
And while performance is generally good for most tasks, this phone is definitely not a gaming powerhouse. The phone plays some games fine, but expect to stick with lower settings on games like Honkai Star Rail if you want even a decent experience. The phone will struggle with anything higher, and you'll definitely feel it as the phone heats up.
I'm also just not a fan of the bloatware Motorola includes on its phones, with auto-generating app folders, or "hubs," that feature ads and try to recommend other apps to download. And on the topic of software, Motorola is only promising one major OS upgrade and three years of software updates. At the time of writing, the phone is still on the March security update as we close in on June. Not a good start.
I also wish the phone had NFC. It's continuously disappointing that Motorola omits this on its cheaper phones because it's useful for apps like Google Wallet.
Moto G Stylus (2023): Competition
If you want a cheap phone with good value, the OnePlus Nord N300 is a good option. It's priced just a bit over $200, but it comes with a great design, 5G, all-day battery life, and NFC. The OnePlus software is also very customizable and fun to play around with. That said, the dual camera setup leaves a lot to be desired, and the phone was launched with Android 12, only to be updated to Android 13.
The Galaxy A14 is a phone worth considering if you're looking for great value and 5G. The phone has an improved Full HD+ display, a 50MP triple-camera setup, and is powered by a Dimensity or Exynos chipset. You'll also get longer software support with two OS upgrades and four years of updates. It's available at the same price as the Moto G Stylus (2023), making it a bit of a steal at such an affordable price.
Moto G Stylus (2023): Should you buy it?
You should buy this if...
You're looking for a cheap Android phone
You don't need 5G connectivity
You want a decent camera
You want a stylus pen
You shouldn't buy this if...
You want 5G connectivity
You want long software support
You want good gaming performance
Despite my reservations about using a phone powered by a non-5G MediaTek Helio chipset, the Moto G Stylus (2023) is a surprisingly decent phone for its class. No, you can't expect much from any cheap Android phone under $200, and the Moto G Stylus (2023) definitely comes with its fair share of shortcomings.
No 5G connectivity may be a deal-breaker for some, but the phone does not seem to struggle with its LTE connection, which is more than I can say for my 5G phones when they switch to LTE. Gaming performance is also not the best, but you also should not rely on a $200 phone for gaming... you'll want to splurge for something better.
The Moto G Stylus (2023) presents you with the basics and does it fairly well while adding the extra benefit of having a built-in stylus to go with it. Whether or not you'll find that stylus useful is up to you, but it's never a bad thing to have.
All in all, if you want a basic smartphone with basic connectivity and basic performance at a basic price point, the Moto G Stylus (2023) isn't the worst phone you can go with. That would probably be the Moto G Play (2023).
Let's face it, 5G isn't for everyone, and not everyone needs it. If that's you, the Moto G Stylus (2023) might be the phone for you. It's affordable, runs well, and even has a built-in stylus for some productivity or artistic applications.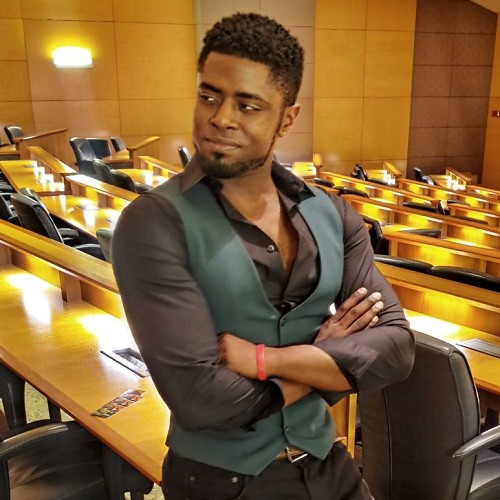 Derrek is a long-time Nokia and LG fanboy who loves astronomy, videography, and sci-fi movies. When he's not working, he's most likely working out or smoldering at the camera.