Palm is back, this time as a TCL company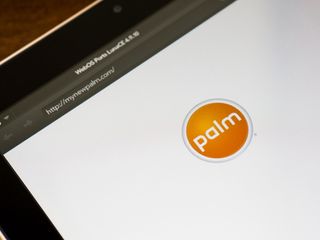 TCL is resurrecting the Palm brand with a brand-new Palm, Inc. based in California. As we reported last week, TCL purchased the Palm brand from HP late last year, although at the time it wasn't clear what the company had planned. It's not at all clear what TCL intends to do with the Palm brand, although they seem to recognize the history that the brand carries.
Says TCL:
Where TCL's Alcatel Onetouch has long produced entry-level and mid-tier smartphones, and it seems that TCL wants Palm to be a division that produces "a more-advanced device", with "breakthrough innovations" across the hardware, software, and even sales models.
TCL's full weight will be behind Palm, touting 5000 engineers and 7 research-and-development centers around the world. When we'll see more from TCL and Palm isn't clear, but we do know one thing: Palm is coming back.
The story of Palm is a twisted one, with Palm being founded as an independent company in 1992, being bought by US Robotics in 1995, and then 3Com in 1996, being spun off in 2000, split in half in 2002 and renamed PalmOne, merged with Handspring in 2003, rebranding as Palm, launching webOS in 2009, selling to HP in 2010, getting canceled in 2011, webOS getting open sourced in 2012, and the remnants of the Palm company (minus the branding) being sold to LG in 2013. It's rare that a company receives a second life as Palm did, and rarer still to be revived after being left for dead.
Regardless, the Palm brand carries a lot of emotion for many, so it's good to see it coming back and we hope TCL produces a phone that's worthy of the name Palm.
Press release:
TCL Communication co-(re)creates Palm
(LAS VEGAS, January 6 2015) – Palm brand has always been synonymous with innovation throughout its history. As such it has consistently acted as a pioneer of mobile technologies. Now is the time to revive and bring back this pioneer spirit.
To do so, TCL Communication Technology Holdings Limited ("TCL Communication" or the "Company" which, together with its subsidiaries, is referred to as the "Group"; is very proud to announce that it will create a new Palm Inc., a US-based company that will take ownership of the Palm brand. New Palm Inc. will remain a truly Californian, Silicon Valley, based company leveraging on the talents and partnerships of the area.
Palm has always carried a lot of affect and emotions. That's why TCL has set the direction to rebuild the brand involving Palm's very own community, making it the largest scale crowd-sourced project ever seen in the industry.
The objective goes far beyond proposing a more advanced device. It is to deliver absolute breakthrough innovations in Technology, Design, User Experience, Eco-system, Marketing, Supply Chain, and Business Models.
Palm will be fully supported by the various assets of TCL Communication:
A best in class R & D organization, rich with 5000 engineers across 7 R&D centers around the globe
The most modern and efficient mobile devices manufacturing facility
A top level quality record recognized by the global tier 1 carriers and retailers around the world
A cutting-edge supply chain ready for the flexibility required by the market today
A global network already serving more than 170 countries and the most demanding customers of the industry with local Sales, Marketing and Technical teams
The exact timeline of the roll-out of the Palm project will be communicated at a later date.
TCL Communication, the 5th largest global handsets vendor, is operating globally under the ALCATEL ONETOUCH brand and TCL brand. It has already reached breakthrough positions, in multiple regions of the world.
During the past 3 years, TCL Communication has evolved from a leading position in feature phones to a top player in Smart Devices with a comprehensive portfolio of Smartphones, Tablets, IoT, Wearables, Mobile Routers. Today the company is adding new dimensions to its legacy hardware capabilities, turning itself into a true mobile Internet player with applications and cloud services in areas such as health care, education, smart home, video conferencing, music, etc.
Android Central Newsletter
Get instant access to breaking news, the hottest reviews, great deals and helpful tips
Derek Kessler is Special Projects Manager for Mobile Nations. He's been writing about tech since 2009, has far more phones than is considered humane, still carries a torch for Palm (the old one), and got a Tesla because it was the biggest gadget he could find. You can follow him on Twitter at @derekakessler.
This is great news. LG G3 32gb

Looking forward to a Palm Pre resurrection. Posted via Android Central App

+1 Posted via Android Central App on Nexus 7 (2013)

+10000000 they only other phone that can tear me away from Android LOL just my opinion as I loved my palm pre Posted via Android Central App

My dream here-- best-in-class hardware, running Lollipop, with a WebOS UI on top of it. I want my gestures back, dammit! A physical keyboard wouldn't be amiss either, but I've gotten used to the virtual one.

I still have my Palm Pilot, but alas, it does not want to power up anymore. but, the Desktop software that came with it? I still use it because it is intuitive, fast, and does the job. Evernote is nice, but not near as easy to use as Palm's software.

I still use the software also...

Ahhhh yes a 5.9" Palm Treo 680 ruining L Posted via the Android Central App

That's a pretty big square screen! Better just get that new BB contraption. LOL

My old Palm Tungsten E2 is still floating around somewhere. I loved that thing.

I still use my Veer as a desk clock.

It should have a stylus if they're taking it seriously. Not that I think it's relevant anymore, but they might as well put back in the custom character entry keyboard like the old Palm's used to have (can't recall the name of that though...) for nostalgia reasons.

Graffiti! Posted via the Android Central App

I would switch to a bigger palm pre with a keyboard in a heart beat Posted via the Android Central App

Absolutely!!!! Posted via the Android Central App

So right on. I love my moto x but a palm pre with android would be amazing. Posted via Android Central App

Welcome back, Palm. Posted via Samsung Galaxy Alpha

Ohh How I miss Derek's voice in the palmcast ... Welcome back, Palm; We been waiting ... =)

I love that Palm is coming back, had a Centro back in the day. Choose it over a Black Berry and honestly couldn't have made a better choice at the time. Oh and Derek, I believe the word 'know' is missing the last sentence of this paragraph. "TCL's full weight will be behind Palm, touting 5000 engineers and 7 research-and-development centers around the world. When we'll see more from TCL and Palm isn't clear, but we do one thing: Palm is coming back." Posted via Android Central App

Wow, pigs really do fly! Who'da thought? All kidding aside, I would love to see Palm make a comeback. I'm sure that TCL using the Palm branding could bring some needed innovation to the market.

Crazy. About two weeks ago I was pondering the idea of "What if Palm came back", at least as just a name. Went to PalmInfocenter.com and WebOS nation ... nothing. Now this. Wow.

TCL? I don't think I recognize that name. Posted via the Android Central App

They are a parent company of Alacetel Onetouch Posted via Android Central App

It's a huge Chinese company in TV and other electronics to. Based in Shenzen. Posted via the Android Central App

The Palm IIIx introduced me to the world of PDAs, so the brand sparks a lot of good memories. TCL has some big shoes to fill. Hope they don't disappoint us.

Got the clear III Se. Could not believe the intuitive functionality of that little thing. My affections for PCs died instantly that day.

Welcome back, Palm! Brings to mind some good memories with my Treo 750. Posted via the Android Central App

I realize it's highly illogical, because it's a completely different company with completely different engineers, without any of the old patents or intellectual property, but if they can put out even a moderately competitive smartphone with the Palm name on it I for one will be in line to get it Day One. Yes, that makes me a complete sucker and yes, I know I'm being played. I don't care. I can't get anything today that I like as much as I liked webOS five years ago. Shoot, PalmOS was better in many ways. Please, oh please, don't screw this up TCL, or Alcatel, or whoever you are.

Pixi 4 ftw Posted via the Android Central App

Doesn't LG own webOS now? I would guess "The Group" is just going to take Android and toss a Palm branded UI atop of it. I loved webOS, and my Pre. Hell, my back up phone was a Pixi. But this just doesn't feel right. One can hope, however. Posted with my Nexus 6!

Yes they do. WebOS is gone it appears. Looks like these guys are trying to get into the mobile biz. Using the Palm brand is not the worst idea ever. Good luck to them. Old Palm fan here. Countless devices from Palm III Se all the way to Pre +.

Thing to remember they are already in the mobile market as alcatel one touch :)

Anxious to see how this goes..... Time to bookmark webOS nation again.... P.S. Dont make launch exclusive (Sprint) to one carrier!

I'm irrationally psyched after reading this story. I too had a Palm Pre (ok, three of them) and a Palm PDA before that. Even if they built the WebOS gestures over android on high-end hardware I would be all over it. I miss the cards multitasking UI which has never quite been matched by other players. Posted via Android Central App

"PC, (errrr Telcom) guys are not just going to walk-in" - Ed Colligan; Speaking of rumors about the newly announced iPhone and Apple.

They purchase only palm brand or with webOS too? Posted via the Android Central App

webOS is open source and I believe they only bought the brand and logo's etc. No Software.

Can't freaking wait!! Would love a Quad Core Treo 700A. The Treo 700W was the best but ran Windows and was so slow. Locked up all the time and had to pull the battery, LOL. Looking forward to Palm's return!! Posted via the Android Central App

I want Web OS! But it was bought by lg and never became open source! Posted via Android Central App on 1+1

Not sure if more interested in Palm or WebOs if one comes separately from the other. What l DO know is I've went from Samsung to Apple to HTC and back to Samsung and only the note edge comes close to replicating what I missed with my Handspring visor, Palm treo, Centro and Pre. Posted via the Android Central App

The return of the Palm brand does not mean the return of WebOS. This is part of the article on PhoneDog. "It's worth noting that the return of Palm doesn't mean that webOS smartphones will come back as well, though, as Guo explained that while he's open to ideas, that "probably" doesn't include webOS" Thank about it!
LG owns WebOS, not TCL. TCL just owns the Palm brand. They could just release an Android or WindowsPhone smartphone with the Palm brand!

There is an open sourced port that some developers are working on. It's called lune is, and is based on open webos.
If tcl got behind these guys, they could at least try getting webos on it.
If not, a palm device should be one of the first candidates for a port Posted via the Android Central App

They should make a phone that is platform agnostic, or at least throw some support to the guys working on lune is (a port of open webos).
I would really love a webos handset, but if not, I could tolerate a ui with the cool design of webos Posted via the Android Central App

It would be divine if they made a phone that could run some sort of web o/s, my dream.

Palm pre lives? Was the easiest phone I have ever used and it fit me like a glove.. Cant wait to see what they do next! Posted via Android Central App

+2 Posted via Android Central App on Nexus 7 (2013)

Awesome! Posted via the Android Central App

I love my palm veer Posted via Android Central App

Can I say about Fraking time..... I really do hope it turns out to be something really special. I would be willing to give up my Samsung Galaxy Note 4 , it it would be as special as it was in its hay day! I TRULY HOPE HP will be truly sorry they missed the big boat on this one!!

I hope they didn't pay a premium for the name. Many young people don't even know who they were.
Android Central Newsletter
Get instant access to breaking news, the hottest reviews, great deals and helpful tips
Thank you for signing up to Android Central. You will receive a verification email shortly.
There was a problem. Please refresh the page and try again.