OnePlus will give 50 lucky North Americans the chance to try out the Nord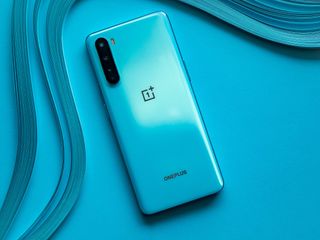 (Image credit: Apoorva Bhardwaj / Android Central)
What you need to know
OnePlus is giving a few lucky North Americans the chance to try out its latest smartphone.
The OnePlus Nord beta program will allow 50 Americans or Canadians to review the phone.
The beta is designed to help the company test the waters for launching a similar phone in North America in the future.
Even though the OnePlus Nord is aimed at the European and (some) Asian markets, OnePlus' CEO Carl Pei has indicated that the company will eventually be looking to enter the North American market with phones espousing a similar focus on affordability and a competitive price.
To that effect, and despite the fact that the phone won't be generally available in either U.S. or Canada, OnePlus this week announced (opens in new tab) that it will be allowing 50 lucky individuals from either country to participate in its OnePlus Nord beta program for the U.S. and Canada.
"Our history has shown that focusing on just a few markets first and then expanding has worked well," the post reads, and the beta program is likely the first step in the company's attempt to test the waters for entering the North American market with a phone primarily designed for offering the best bang-for-buck in developing markets like India.
As part of the program, users will receive a free OnePlus Nord from the company and will then be required to both share their feedback on the phone's design with the OnePlus Nord team and also post a public review of the phone on the company's forums.
Some of the beta testers will even be allowed to keep the phone:
You can check out all the details for signing up here (opens in new tab), while the actual form is available here (opens in new tab). Applications close on July 28, 2020
OnePlus Nord hands-on: Flagship hardware at a mid-range price
I'll take a long shot and sign up. Couldn't hurt to try but I'm not holding my breath.

If you use Verizon or Sprint don't even bother. It won't work 😕 on either!

It'll barely work on AT&T. T-Mo is the only one with a half-decent chance of working well.
Android Central Newsletter
Thank you for signing up to Android Central. You will receive a verification email shortly.
There was a problem. Please refresh the page and try again.