Leaked Galaxy Mega 5.8 specs seem to confirm mid-range leanings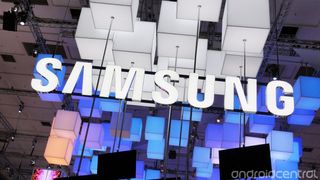 It's around a week since we first heard of the Samsung Galaxy Mega series -- supposedly two big-screened devices due to launch later this year. Now oft-reliable Samsung rumormonger SamMobile says it has more details on exactly what kind of hardware will be found within the 5.8-inch variant (GT-i9152), and unfortunately for those hoping for a Galaxy Note 2 successor, it's a rather mid-range affair.
The Galaxy Mega 5.8 is said to pack a dual-core Exynos CPU, a qHD (960x540) resolution LCD display, 1.5GB of RAM and an 8-megapixel rear camera. Other vital stats include a 2600mAh battery and dimensions of 164x83.8x9.7mm; on the software side it's TouchWiz'd Jelly Bean running the show.
With the exception of the screen, that's pretty close to the internals of the original Galaxy Note, which is nothing to sniff at. But we're unconvinced by the prospect of qHD on a screen of that size. As reported last week, the Mega 5.8 will supposedly come in single and dual-SIM variants.
No word yet on how the rumored Galaxy Mega 6.3 will compare, but our money is on similarly middling specs.
Source: SamMobile
Alex was with Android Central for over a decade, producing written and video content for the site, and served as global Executive Editor from 2016 to 2022.
Here come the screen-size nazis lol

No thanks, even though I doubt the states will see it.

If it's priced right, it will be a good seller to people that: either want a bigger screen but can't afford a Galaxy Note, or don't want to go the Chinese "knockoff" route.

An even BIGGER phone than the Note 2, but with weaker specs????!!!! Stop it! Just Stop it!!

WTF is Samsung doing? They are ruining the design and "image" of their flagship phones. People like the Galaxy S3/S4/Note II designs, but you pay a premium for the design and the internals. Making the low-range and mid-range phones look the same while having sub-par internal hardware, minimizes the effectiveness of your flagship phones. You won't see HTC using the One design and outer shape/look on a mid-range phone. Just like you don't see Apple doing the same. Heck, BlackBerry never even tried to make it's cheap Curve devices look like Bold ones. It's like saying people want a Lamborghini, but because they cannot afford a real one, they buy one that looks like it on the outside, but has the features and power of a Honda Civic. And yes, image matters to a lot of people. You don't want to spend $200-$600 on a smartphone, that looks near identical as the cheap free to $99 one.

You present a very arguable point. However, these Galaxy Mega devices will be limited to specific markets, and will be "almost" unattainable outside said markets. Thus, they will lack the mainstream appeal of higher-end Galaxy smartphones.

I think even "almost" is a bit naive. That's like saying you can't adopt an African American infant in an Asian country.

I'm sorry, but your analogy flew way overhead lol

Really guys? I am a tech geek as much as the next guy, but this discussion is laughable. When's the last time you heard Bob and Tim and the company water cooler talking about how Johnston just got a new Samsung so he must be loaded...? A car or a house maybe but not a phone. Everyone has smartphones now. They are even company issued to everyone. They are no longer the "status symbol" they once were in the days of the Blue blackberry or iPhone 1.

I haven't seen anywhere how they look or if they are even going to resemble those phones. You may be jumping the gun. This is just leaked info, so let all of the details come out first.

1) Yes, if the resolution is accurate, that seems a bit paltry on a screen that big compared to the competition, but unless you're looking at it side-by-side against a Nexus 7 or HTC One, it'll still look fine to your eyes. 2) My bigger concern would be battery life. 2600 mAh seems low for that much screen, even if it's not pushing as many pixels. 3) Whose bright idea was it to name qHD (960x540) and QHD (2560x1440) as different screen resolutions? Kind of a big difference there if someone makes a copy editing mistake.
Android Central Newsletter
Get the best of Android Central in in your inbox, every day!
Thank you for signing up to Android Central. You will receive a verification email shortly.
There was a problem. Please refresh the page and try again.