HTC Trade Up: Trade in your iPhone, buy a One X & get a $99 urBeats headset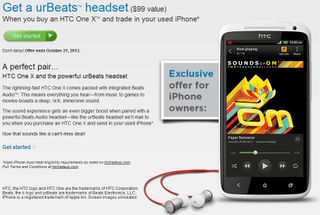 If you're a current iPhone user who has no interest in the latest from Cupertino, HTC wants your business. If you trade in your working, non-cracked iPhone and purchase their One X, they'll throw in a $99 urBeats headset.
If you remember our article on the Trade Up program from a few days ago, the going rate from HTC for a 16GB iPhone 4S is $215. However a quick eBay search will reveal that the same phone is going for roughly double. But if you don't trust eBay, need a new headset, and/or are OK with getting less money for your phone, then this deal might be for you.
The deal ends on October 21st, so you've got some time to make up your mind.
source: HTC
Have you listened to this week's Android Central Podcast?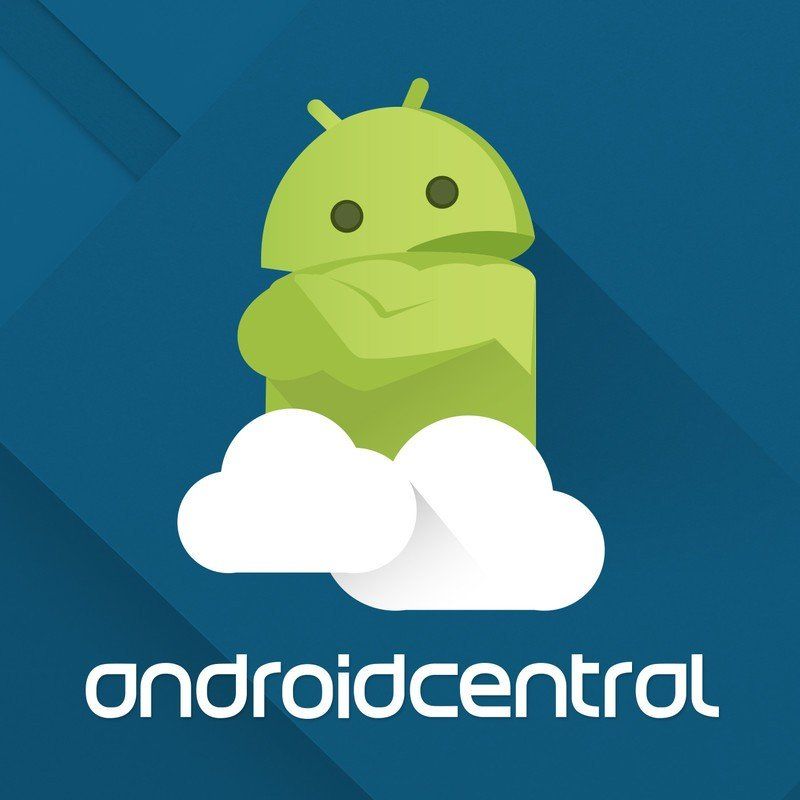 Every week, the Android Central Podcast brings you the latest tech news, analysis and hot takes, with familiar co-hosts and special guests.
Get the Android Central Newsletter
Instant access to breaking news, the hottest reviews, great deals and helpful tips.
Are you expecting a free HTC phone and Beats when you trade in a used iphone?

What ever you jurge iPhone it has it's price set

Apple's own trade in program isn't that much better, and if you take Apple's deal, you are still stuck with an apple product, because all you get is store credit. Apple's trade in program accepts many different products, but here are the basic iPhone trade in prices as of August 30. iPhone 3GS 16GB – $95 in perfect condition, $25 with cracks.
iPhone 3GS 32GB - $105 in perfect condition, $25 with cracks.
iPhone 4 8GB - $155 in perfect condition, $50 with cracks.
iPhone 4 16GB - $170 in perfect condition, $50 with cracks.
iPhone 4 32GB - $185 in perfect condition, $50 with cracks.
iPhone 4S 16GB - $285 in perfect condition, $50 with cracks.
iPhone 4S 32GB - $330 in perfect condition, $50 with cracks.
iPhone 4S 64GB – $345 in perfect condition, $50 with cracks.

ebay and craigslist will give you even more $$, cash!

Honestly, after now having use the One X, Galaxy S3 and iPhone 5.... I think One X might just be my favorite of the three. Nice looking and best display. You gotta hack the heck out of the One X of course, but once you get it setup how you want it... great phone.

Seeing as how ATT is the only one offering this phone, it should be: "bring us your old iPhone and get a free OneX and headphone with a new contract. But hey, what do I know.

Jumping on this deal! /sarcasm

Since when is shitty overpriced $99 earplugs called headset?
And HTC, you've lost me with monolithic body design

Instead of monolithic, you were expecting a bunch of pieces and parts?

Yeah ok? Why would anyone in their right mind do such a deal. Amazon is willing to give me over $425 for my 32gb 4s that's a much better deal. HTC what are you guys smoking overthere?

WTF WHAT ABOUT LOYAL HTC CUSTOMERS!!!!

...and then HTC will turn around and sell the phones on eBay for even more profit. It's quite brilliant actually, considering those headphones don't cost HTC anywhere near $99. There will be suckers. There always are. I wish I lacked the scruples to con idiots like this. I'd be loaded.

LOL. Isnt htc losing lots of money? I guess there trying to get into comedy now. Hope it works out better for them.

you should be required to include beats headphones with any beats-branded products. Unless the speakers are beats-rated, which the one x is not (it only activates with headsphones).