HTC One M9 gets shown off in leaked promo videos [Update: gone!]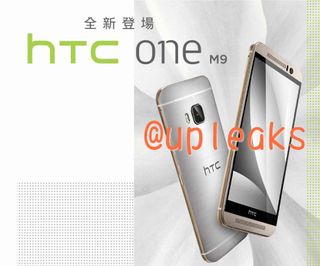 Update: Looks like the videos have been removed from YouTube now. It was good while it lasted. Update 2: Added a gallery of screenshots from the videos.
Original story: After letting loose some images of the device earlier today, Upleaks has now leaked 3 promo videos for the HTC One M9 ahead of its official unveiling at Mobile World Congress 2015.
Of the three videos, there is one that serves as an intro (above), along with two others (below) that show off the camera and theming features, respectively.
Source: Upleaks (Twitter)
So seems EVLeaks is gonna be wrong?
Bummer. Posted via the Android Central App

that's what i was thinking....

Yeah the EVLeaks render looked better.

I choose to believe this is real: http://www.spigen.com/brands/htc/htc-one-m9.html

If you notice something there are two images of the m9 one is the one shown in the video the others are the one evleaks showed Posted via Android Central App

Spigen is the only company showing the phone to look like that though. If you go to Amazon and search for cases, every other picture has the one shown in these videos. Not sure what to believe.

its funny evleaks was so confident that his image was the real deal. Poor guy Posted via the Android Central App

Well HTC has been known to go to extreme lengths to tip off incorrect i don't know which one is real or fake but last year, there were videos like this with wrong information. We will see I suppose. I tend to lean toward what evleaks posted instead of this. I think HTC is going to do a bit more refresh than this one. Posted via the Android Central App

I'll be sad if evleaks was wrong. This design is good, but a better refresh might be what they need to take on Samsung et al.

I'm pretty sure HTC is playing us with these false leaks, this gotta be fake.

You honestly think they'd go as far as creating fake videos for the sake of throwing us off their tracks? I want to believe they're fake just as much as anyone else who loved that redesign, but all signs are pointing against that now. :(

http://htcsource.com/2015/01/exclusive-htc-one-m9hima-design-details-wil... So yea it happened, also i do believe evleaks, he always had given us real details and precise. These are really none professional videos, compare this video to the m8 one last year and you'll see what do i mean.

So you think HTC went to the effort to create fake render images and posters of the One M9, sent them out to retaliers (like that German site), then go ahead and make multiple promotional videos using a fake One M9's, all for laughs? I really don't think so. That's an extremely elaborate hoax that would cost time and money to pull off. I think Evleaks was just wrong on this one. I think he was given false information and he ran with it. Unfortunate, but I feel that's the case.

Not on purpose. Sometimes marketing runs with something that turns out not to be what the final product is like. As long as it isn't officially unveiled they pull back and then re-release what ends up being the real deal. Posted via the Android Central App

I seriously doubt the HTC's marketing team were given a dummy unit and told to go make promotional videos out of it. Look, I'd like those evleaks render to be real, just as much as anyone else, but the evidence for this M9 being the real thing is overwhelming. Image renders of the phone in multiple colours, the videos. It's all too much to just close your eyes/block your ears and say 'no I'm not believing it'. The only, only, only possible thing would be if HTC pulled off the greatest troll a company has ever pulled off and this is all a hoax. I don't see that happening either.

They have done it before. Posted via the Android Central App

Why would you think htc made this? there is no proof htc even made this in the first place. and that video? that music? i think any guy would make this while eating oreos for break. Will see what happens in March..

It would be money well spent in comparison to those horrid Iron Man adverts, and a LOT less money on top of it. The internet would explode if they trolled everyone to that extent. I just can't see them adding that 4th power button either. It just looks odd and unnecessary.

Yeah! I totally agree with you bro. I don't know how people are unable to see how fake this video is!! Just look at the clock. It remains 11:30 for most of the time in the video (just go over youtube and search for m9 leak video).

...and more traffic -creating click bait. Posted via the Android Central App

How is it click bait? The article delivers on what the headline says.

It's click-bait because that's what internet sites do to generate traffic and make money. Instead of waiting patiently for Sunday, sites post these stories to garner hype, conversation, and speculation. Posted via the Android Central App

A post isn't clickbait just because it generates traffic. Hosting conversation and speculation about upcoming devices is one of the major stated functions of this site. And this isn't baseless speculation, either; this post presents a pretty significant indication of what we're going to see from one of the most popular devices of the year.

That's not what clickbait is at all. Updating a blog about Android Devices with a post about a rumor of a new device is doing what the blog is meant to do. If they'd have posted something to the effect of "New HTC M9 Promo Video Leak, You Won't Believe What You Can See!!!" is clickbait, they're baiting you to click, this title isn't baiting you to click at all (besides the fact that you can see the video without clicking on the link)

You just wrote the definition of click bait, but how is this it? They are showing/giving you exactly what is stated in the title. And yes of course there is going to be interest in all of us 1 week prior to the M9 launch.

By that definition, all internet articles are clickbait. Get a clue.

You need to redefine what click bait is Posted on my OnePlus One

You Ms are uneducated. Posted via the Android Central App

The sky is blue. Therefore this article is a blue sky.

You have an interesting definition of click bait. SMH.

Visit BGR.com and you will know what a "click bait" is. Posted via the Android Central App

BGR is like the slums of bad journalism. It's not just bad...it's painful to read.

OK now i am completely off the M9 train...that is of course the M9 is the base model and what EVLEAKS showed was the Hima phones....

I knew those other renderings were to good to be true! They have to go with a 5in screen because the rest of the phone makes it the same size as other's 5.5in screen phones. I guess you pay a price for those speakers but I could really care less for the front facing speakers so that's makes the phone not for me. Not knocking anybody else just not what I want.

Looks like Evleaks and the Spigen case renders were wrong. What a shame. Looks exactly the same as the M8.

Well spigen used evleaks image so there's that and who's to say that evleaks is wrong? This device and the evleaks device could both be real. Just have to wait and see. Next-us

This is what I'm wondering; maybe HTC's going to have more than their flagship available in metal this time. Doesn't seem too crazy, really. Either way I'm comfortable waiting until Sunday to know for sure, and I'm in no hurry to get a new phone anyway - hopefully something like the Evleaks renders will appear in a couple years when I'm ready to upgrade. I'd totally go for something like an HTC M10 Max, if that becomes a thing. Posted via the AC App on my Nexus 6

What the hell is HTC doing. All they have done is making the phone worse by making the camera look worse. I do care what a phone looks like, hopefully they bring top notch specs or they are in trouble. If the EVleaks were to be authentic I'm in, looks like I'm out. Posted via the Android Central App

A bit disappointed in the design, but the software improvements are intriguing.

Its just to bad its not enough Posted via the Android Central App

It's enough for me. The camera alone is worth the upgrade from the M8, in my opinion.

I'm sure it is if you have an m8 I just mean in general from a profit standpoint again I know nothings official until it's official Posted via the Android Central App

If this is the M9, it looks like I'll be taking a serious look at the S6. I love HTC but the exact same phone with bumped up internals and a better camera just isn't really cutting it. I disliked Samsung because each phone looked the same year after year (along with TouchWiz) and now HTC is pretty much doing the same thing. If Samsung ups their game with the design and software on the S6 it might be enough to jump ship and if not, I'd likely wait to see what Moto has coming before I decide on the M9.

Wait for Motorola, unless physical home key doesn't bother you. It does me the only reason I can't go Samsung. Oh, and Touchwiz Posted via the Android Central App

After 2014 moto x failure?? I don't think so. Posted via the Android Central App

How exactly is the 2014 Moto X a failure? Sure, it doesn't sell as much as other phones, but Motorola appeals to enthusiasts just fine. Just because someone didn't say Samsung was the best doesn't mean you have to call other phones failures.

Camera was still awful giving a perfect example of higher megapixels doesn't mean better camera. The battery life was terrible just being a 2400 mAh battery which was a 100 mAh increase BUT the Moto X 2014 increased the size and resolution of the entire device prior to the 4.7 720p display of the 2013 model whose battery was just a 2003 mAh but because of the lower screen resolution, battery life was better on the 2013 model than on the 2014. Posted via the Android Central App

Don't say higher MPs don't make a better camera. That's heresy in these comments to most folks.

Physical home button is fine with me. I have an iPad and it does not bother me at all. The biggest thing with me is TouchWiz. If they can tone it down or at least get it running as smooth as Sense then I'd be OK with it. If they keep the same cheap feeling plastic body then that is a deal breaker. I'm not going to end up paying $600+ for a cheap looking plastic phone.

Definitely it's not the phone everyone will see this next Sunday...HTC catch-up the game of expectations!

Top of the top HTC Desire S»HTC Desire HD»HTC One S»HTC M8 (Naked)

HTC M8-S Posted via the Android Central App

This? Posted via the Android Central App

Now this is a theory I could get behind. We've heard rumors about a revised M8. I sure hope, hope that is what this is and the pictures evleaks and spigen have posted are the true M9.

The promotional video calls it the m9 Posted via Android Central App using galaxy s4

HTC could be trolling! That's easy enough to change the text in the video to release to the leakers. Sure, it's thin but I'm just hoping HTC is playing smarter than recycling the same ole same ole

This is too good to be true. Posted via the Android Central App

Did anyone notice that there are FOUR virtual buttons? The extra button looks like a "power" icon. WHAT DOES IT ALL MEAN????/?slash??

My guess is a screen off softkey.

Hopefully this can be turned on and off without rooting. I don't even use my power button on my M8, screen knocking works perfectly. If not that little thing will be enough to stop me from upgrading and force me to look elsewhere, everything else seems ok! Posted from my HTC One M8 via Android Central App

Hopefully this will be Peter Chou's parting gift at the least.

I think the double black bars (HTC logo + on screen buttons) on the bottom of this phone is so, so ugly. I really want to give HTC a try but those bars are atrocious... Posted via my GALAXY NOTE 4

I feel the same. What a waste of space. Won't be on my radar if true.

Agree; I can't believe they haven't managed to figure out a way to fix it yet, the phone is up to its third version now. Posted via Android Central App

Why all this negativity, HTC got this, they are not worried one iota, remember HTC "Hold The Crown" /s.
http://www.androidcentral.com/htcs-hold-crown-rap-anything-quiet-it-bril...

Pretty psyched for One M10. Posted via the Android Central App

If this is the m9 there's not going to be a m10 Posted via the Android Central App

Yep, I've been eyeballing the Xperia Z3V for a minute...its time to pull the trigger. Have fun on Sunday folks!

But I hate touchwiz! Maybe the LG G4???

I've got pretty high hopes for the G4, but if you're on Verizon and need a new phone soon, the Droid Turbo is still a really solid choice.

Lol you are on Verizon, they are going to crap the look of the every phone and put useless bloat. So yeah doesn't matter what you buy.

it would be worth waiting. it's not beyond the realm of possibility that these are decoys so that everyone is enamored with the final design. if the final design is as above, i'll be sticking with my m8....but part of me still believes HTC wouldn't make such a colossal mistake as no improvements to the physicality of the phone given how competitive this market is.

Don't do it. I bought the Z3v and took it back 24 hours later. it's not a good phone.

Same... Quick phone, but just didn't like it. Too big and blocky and slippery with no good case choices. Was honestly afraid to take the thing out of my pocket. Returned the day after I purchased it. My LG G3 feels wayyyyyy better in my hands, with a better, bigger screen... I'm just so tired of this phone though! Really hoping this isn't the real M9, because this was going to be my next phone, as I'm also tired of touchwiz and Samsung in general. Haven't had an HTC device since the thunderbolt, so was hoping to give them another go. Can't wait to see what it really looks like on Sunday! Posted via the Android Central App

HTC down, moving on to Samsung, and if that fails, LG, and so on.... c'mon somebody's gotta be doing something good this year, right?

Looks like an upgraded M8. The M8S or M8+... I was really hoping for the all glass front with Nexus 9 style speaker cutouts Posted via the Android Central App

And then you have this: http://www.spigen.com/brands/htc/htc-one-m9/htc-one-m9-case-neo-hybrid.html

You guys really have to stop posting Spigen links. evleaks himself said that those pictures were simply the ones he tweeted, but Spigen put them in cases.

Ah yes, I just read this on another site. Sorry I don't follow Evleaks on Twitter. I am starting to believe the M8 clone will be the M9.

I really, really like the leaked renders but if the M9 looks like the M8, which looked like the M7, I'm going for the S6.

HTC please show up with hima. Hima, please be the device Evan leaked #Thatisall Next-us *EDIT.. And @upleaks has vanished from Twitter lol.

I wonder where he went? He pulled the videos shortly after he posted them and commented that his "friend" who gave them up said they were too dangerous. Or some bullshit like that. Doesn't he know that anything posted on the internet is saved in perpetuity? Silly leakers.......

The 4th soft key power button could be handy for some people. Anyone who uses Muzei on a device with double tap to lock, knows that it doesn't work properly. You'd hope it would be optional though. Posted via the Android Central App

Why not double tap the status bar to lock? That's what custom ROMs and the G3 have been doing.

Maybe they figure that method isn't intuitive enough and could confuse some people. Maybe that will be an option as well. Posted via the Android Central App

I swear people act just like little 2 year olds lol. Most people will put a case on the phone anyway and incase anyone has forgotten, HTC Sense is a million times better than touchwiz and all of its bloat. All those software features that no one uses... Posted via the Android Central App

The main complaint is the front, not the back. Cases don't hide massive bezels. And Sense being better is your preference. I've used stock Android for most of my life but I'd rather have TouchWiz than Sense.

I get the preference comment, but if you're a a vanilla stock user, why would you prefer TW over Sense? That's like saying you're a vegan, but if you couldn't be vegan then you would opt for being a carnivore who only eats bacon-wrapped raw steaks. They are such complete opposite ends of the spectrum that they almost aren't even on the same spectrum.

Ha Posted via the Android Central App

That's funny cause I own a note 4 and I still prefer sense over touch wiz lol. Although this version of touch wiz on the note 4 is head and shoulders above the older version found on the note 3. Posted via the Android Central App

I don't use cases on any of my phones. The HTC gold and silver just looks terrible together. I know they will have a all gun metal color option but the gold and silver mix, really bad.
You may also want to try a Note 4. Touchwiz isn't bad at all.

Btw that 4th soft key is such a copy from LG... come on HTC. Posted via the Android Central App

It amazes me that people around here have very little concept of what design language is,or brand recognition for that matter. You see an artist render/concept/guess then get upset when it isn't close. Posted by my soon to be retired Note 3

Yup, the glass M9 would've been nice, but this evolutionary take is just as good. Keeping what works and giving slight improvements like this is ok! Keeping old failed and cheap designs like their competition isn't, but the rumors seem to indicate their competition has learned and is changing for the better. Posted from my HTC One M8 via Android Central App

As much as it makes sense ti iterate with the M9 the same styling of the M8. I can't help but feel like HTC is going to shoot themselves in the foot with this one. First I know I am and I think many more people here are disappointed if the front looks like a carbon copy of the M8. M8S I can live with, as an M9 no can do. Nevermind the that if this is how sense7 is going to be. I may as well try the much maligned and hated TW. They basically look alike. At least Samsung is trying some new better styling be it still keeping that darned home button. This is on the other hand, is just a spec bumped M8. Sorry HTC, Homey won't play that.

Maybe the evleaks photos are the M9 Ace or whatever the larger variant is going to look like? Posted via the Android Central App

looks like the m9 will not be replacing my m8 !! maybe the s6 if touchwiz gets stripped down ALOT !!

There is nothing wrong with touchwiz on the S5 and note 4. It's good IMO but of course they can always improve it and make it better Posted via the Android Central App

Yeah, nothing wrong at all except the stuttering when switching between home screens, stuttering when scrolling through the app drawer, or the constant color and designs between TouchWiz and Material. Other than causing a flagship phone (even last year) to lag and using a kindergarten color theme, TouchWiz is awesome. It shouldn't take the hardware of a Note 4 to have a lag-free experience. Posted via the Android Central App

Man you are talking out your ass I have a note 3 with official 5.0 leak and it's just as fast as my work mates note 4 and nexus 6 Posted via the Android Central App

I agree with the kindergarten color theme, haha...love my Note 4 otherwise and using Nova Launcher along with the Stealth Icon Pack. . Had to do the same on the gf's S5 after the 5.0 update, all the colors and animations made it feel like a child's phone...thought it was stuck in Kid's Mode for a sec, lol

It's almost unanimous, nobody likes it. I was hopeful about evleaks version because he was never wrong last year, but yesterday I knew it was this. Such a bummer, how can HTC call this 'huge'? It's the same as last year, no new uses or new design. It's even a little uglier with the square camera lens cover. Who cares you can customize the launcher? I still haven't upgraded since the EVO LTE. Alas, I'll probably get this one even though I don't love it, or maybe succumb to a Note 4...

If you're coming from the EVO LTE (loved that phone!) this should knock your socks off.

True dat, especially absent any doubts about camera resolution this time. I'm gonna assume it continues to have the little-known massive headphone sound that's been present on all the high-end HTC phones since the "Beats" models like the EVO LTE. It's a feature I appreciate because I use it to drive headphone speakers in a motorcycle helmet for which I previously needed a separate headphone amp.

I agree with the Evo LTE. Great phone. Still have it as a back up Posted via the Android Central App

Apple fanboys claiming they stole design from iPhone 6 in 3...2...1...

Fail. Just pushing people to the s6.

Very underwhelming. The S6 looks way better.

Remember that HTC and Samsung have done this before where they purportedly release the official flagship yet it turns out not to be true. Posted via the Android Central App

Not thrilled w/ the look of the device. I am, however, a little more excited to get Sense7 on my M8. That basically makes it the same phone judging by today's leaks. I know the camera is 20MP. Who cares? I like the M8 camera, the Duo Camera effects and the small file sizes of all the pics I take. Now if they manage to somehow keep that feature in this device and add OIS it might be a different story for me.

I wonder if the M8 will be getting those features in an update sometime this year?

So this is it? HTC has put an immense amount of hype into the M9 only to show something that's not much different cosmetically from the M8? What happen to two models being launched? HTC says something "huge" is coming at mwc, could they be so delusional? I don't think so.
The above device may be in fact a thing but I just don't believe this is the something huge they had in mind. I think they have done well keeping thier ace card close to the chest and we will all be pleasantly surprised on the 3rd.... I hope ;) #HIMA Next-us

I miss the one x days that was an AMAZING phone Posted via the Android Central App

I think it is fake. I mean if the images from cyperport were legit wouldn't htc have taken them down by now? Plus it's a little strange that there are so many leaks already I think htc are pulling our leg to build up the hype. Posted via the Android Central App

The images on Cyberport were taken down yesterday.

So disappointed. I thought they would have come up with something that wasn't practically identical to the M8. I had a feeling that those evleaks renders were fake.

I get the bezel thing, but what else are people not liking about this device, specifically?

That's about it for me. They wasted too much screen space with the HTC logo and on-screen buttons. I would've thought it was prefect if it weren't for that wasted screen real estate. Posted via Android Central App

I'm just gonna save my critisism until the official launch. Why get bent out of shape when the product hasn't been officialy announced? In a few days, will determine if I go back to samsung or stay htc. I cant wait!!! Posted via Android Central App

So (assuming this is real, which is no sure thing, why is HTC the ONLY phone manufacturer can't fit all the internals under the screen, instead extending the length of the phone? Yes, I understand there are electronics under there, but no other manufacturer has the need for that ugly wasted space below the screen. Make the phone a few mm thicker, use a thicker battery (which would allow it to be smaller in other dimensions, and put the electronics behind the screen where they belong. Heck, even moving the black bar to the top of the screen would be better functionally, even if still ugly. I will not buy an htc phone as long as they expect me to reach past that wasteland of black to get to the screen proper.

This is really simply not true. Htc speakers have hollow spaces for resonators. Most phones have blank space under the screen. Most phones just don't have a speaker placed under it. Of the 3 phone manufacturers doing front facing speakers only Motorola has managed to minimize the bezel. But the speaker quality suffers from it. Posted via the Android Central App

Did you see in the first video it says, "Now serves up meal time suggestions"? Typo, lol.

Look at the video when it's saying that. The phone is literally showing restaurant suggestions. I saw that the first time through and had to re-watch too. What a strange "feature".

Ha! I thought it meant to say REAL time suggestions!

so camera got much better but haters are still hating?

Actually it is fans hating if you read these comments Posted by my soon to be retired Note 3

The wasted screen space is my only complaint. Did they really keep the on-screen nav buttons and HTC logo!? It makes no sense at all, especially with the speakers taking up so much real estate. At least the front facing speakers gives some kind of benefit. You get nothing from on screen keys and seeing the HTC logo every time you look at your phone. Glad they got rid of the ultrapixel main camera. Maybe it'll take some nice looking pics so their neat looking photo software will end up being useful. Posted via Android Central App

Looks like my M7 may end up being my longest tenured phone ever if this holds true. Still love the thing and nothing shown here makes me feel the need to upgrade to it. Never minded the button set up on the M7 and I much prefer it to there being simply nothing there.

I'm going to go with it being a fake to throw us off the scent of the actual M9. I love my M8 and honestly wouldn't mind getting the exact same phone with a better camera but I can't believe they'd go with the exact same design. I'll impatiently wait until Sunday to cast my hat into the ring.

For the love - please be fake. Those case pics from Spigen look like the real deal. Has to be fake. Posted via S5, G3 or Turbo.

Even the evleaks guy said the Spigen pics were rendered to look like his version and the Cyberport pics looked like they were from HTC. The evelaks pics never looked real to me, but I was hoping like all the other HTC nerds that they were representative of the real thing. I've lost that hope about 90% by now.

Crap! I didn't know that. Sweet Jesus....

That's the m9 plus Posted via Android Central App

This video is a fake. Here's why as some one mentioned on youtube, When the guy is taking the picture of the female in the beginning of the video, you see no black bar on the top part of the phone and then throughout the video you see a black bar on the top. I also noticed the picture he took of the female does not match the angle and face posture from the person outside the picture.

I like the design and I think the camera will be great, but HTC simply isn't offering what other competitors are, like being waterproof, having a fingerprint scanner, a huge battery, or running near stock Android. They need a wow factor, and boomsound doesn't cut it. In order to not bother other people I always wear headphones, I'd probably never use boomsound, of course some people do, but is it enough?

if this is the M9 HTC is screwed.

@upleaks twitter account deleted??? what is going on!

Those photo editing scenes have to be fake. Those are the dumbest photo effects I've ever seen. Who wants to put trianges in a picture and twirl them around or put flowers in someone's hair??? I really want to believe these videos are fake.

This has got to be fake...I'm going with fake on this one. I love the design on the M8 but there were some clear design improvements they could have gone with. I'm going to trust Evleaks on this one. There is no way Samsung is going to have a better looking phone than HTC. Hell the Sony Z4 looks great

:((((((( Why, why HTC??? Posted via my mighty Nexus 4 and soon the Almighty HTC One M9

Someone noticed this.https://a.disquscdn.com/uploads/mediaembed/images/1773/5397/original.jpg...

And the giant HTC logo bar is still there. Sorry but no thanks HTC, I will not buy another one with the same waste of a space on my phone again. I honestly thought they would get rid of that crap after the outcry about it. Guess I was wrong. Let's see what Samsung, LG, and perhaps Sony can offer. Posted via the Android Central App

I'm still hoping that this is fake and it's just a decoy by HTC to fool leaders. I hope the real thing is that design posted by evleaks. Posted via Android Central App

No way that's the M9. Those vids don't look official, but if they are, I'm on the M9 anyhow. It's time to let the m7 go. Posted via the Android Central App

The M9 looks just like the last Ones... HTC FAIL. Posted via Android Central App

I don't really care about the bezel as much as a lot of you guys seem to. Maybe it's just because I decided to forego the M8 and hold onto my HTC DNA for a year longer. It's been a great phone but my battery life is shot and I'm ready for the M9. Sure, I'd prefer the EVLeaks version of it but I'm getting it either way. It's a beautifully designed device minus the bezel. Posted via the Android Central App

It's still a tough one to call simply because the design is so close to last year that it feels outrageously tight on HTC's part seen as they are deemed the best android phone designers. To add insult to injury where's material design animation, look or feel? Such mystery. No amaze.

So, for the past year, all everyone has been saying is the M8 is the greatest phone ever made outside of the camera. It is beautiful, well built, comfortable, and Sense is almost perfect. If only they'd up the camera, this would be the perfect phone. So now HTC takes the M8, ups the camera, puts the ultrapixel on the selfie side which is not only an upgrade, but makes perfect sense, and bumps the internals to the latest greatest available and gives it a bit more battery to boot, and what does everyone have to say? "All this is is an M8 with a better camera and upgraded specs... this sucks!" Really people?

I know right. Those people are hypocrites. (facepalm) Posted via my HTC One M8

Those beautiful renders could always be for a different version of the M9, maybe the M9 Plus. There's always hope. Those are pretty detailed renders for being fake. Posted via Android Central App

I hope it has a dedicated camera shutter button on the side, LTE-A, AC wifi and for those of us on T-Mobile band 12 as well. Lastly, although I love the back of it I hope they make it easier to hold as it is way too slippery to hold without a case.
Android Central Newsletter
Get the best of Android Central in in your inbox, every day!
Thank you for signing up to Android Central. You will receive a verification email shortly.
There was a problem. Please refresh the page and try again.