How to use Split Screen Multitasking on the Google Pixel 3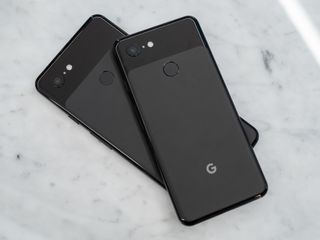 (Image credit: Andrew Martonik / Android Central)
Phone screens just keep getting bigger and bigger, and thanks to the trend of elongated aspect ratios, they're getting taller now, too. You can bemoan huge phones all you want, but that's actually perfect for one thing in particular: split screen multitasking. With Android 9 Pie on the Pixel 3, running two apps at once is as simple as it is powerful.
Products used in this guide
How to activate split screen multitasking
Swipe up on the home button to view your recent apps.
Tap the app icon at the top of one of the apps you want to run.
Choose the Split screen option.
You'll see the app shrink up to the top of the screen, while the other apps in your recent apps carousel shrink down to a shorter preview. If you change your mind and would rather use the app you just selected on its own, you can pull down on the white tab of the shrunken window to fill the entire screen.
Tap the second app you'd like to run in split screen.
Both apps will occupy a respective half of the screen. Drag the small white slider in-between the apps to resize. You can choose from any of three layouts, and the windows will scale accordingly.
If you choose to go back to a single app, just drag the slider to the top or bottom or the screen to minimize the other app.
Even though it started off as a Samsung-exclusive feature, split screen multitasking has since become a part of stock Android, meaning you can run Google Maps and Yelp at the same time right from the Pixel 3. Though it may not have as much RAM as many other flagships in 2018, the Pixel 3's 4GB of RAM are plenty for running two apps side by side.
Our top equipment picks
Whether you're on a Pixel 3 or the larger Pixel 3 XL, split screen multitasking will work exactly the same.
Android in its purest form
Get split screen multitasking with the purest Android software around.
The Pixel 3 has the cleanest software of any Android phone on the market, and its single camera runs circles around even most dual or triple camera setups. It may not have as much RAM as some of its competition, but it's still great for split screen multitasking.
The Pixel 3 XL and its larger 6.3-inch display is great for split screen apps, though its large notch at the top of the display might get in the way when your apps are only half their normal size. If that's a major concern of yours, or you simply prefer a smaller phone, the Pixel 3 is the way to go.
Get the Android Central Newsletter
Instant access to breaking news, the hottest reviews, great deals and helpful tips.
Hayato was a product reviewer and video editor for Android Central.