How to track sleep with a Fitbit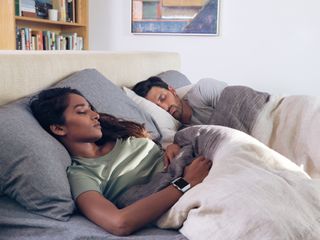 (Image credit: Fitbit)
While fitness and activity trackers and smartwatches are designed mostly for helping you track activities and sports, many of them can also come in handy to track your sleep. And no company does this quite as well as Fitbit. Most of its trackers can not only sense when you fall asleep and report how long, but also log detailed sleep data that can provide insight into your quality of sleep, not just duration. Here's a step-by-step guide on how to track your sleep using a Fitbit and how to interpret the data.
Products used in this guide
How to start tracking sleep
Before you get started, be sure to have your Fitbit synced up with your device. You can also access your account via Fitbit's website. However, if you want to have the info right at your fingertips, syncing is a cinch. Here's how to sync and catch your Zs.
Download the Fitbit app from the respective app store and open it on your phone. Turn on Bluetooth on your phone (if it isn't on already).
Click on the Profile icon on the top left of the app. Then, click + Set Up a Device, select the device you have, and select Set Up.
Read the Privacy Policy and click Accept. Confirm that the device is fully charged, hit Next, and wait as the app searches for the device nearby.
A four-digit code will appear on the watch face; enter it into the app. (This step won't be necessary for activity trackers without screens).
Connect to Wi-Fi by choosing your Wi-Fi network from the list, enter the password. Then, wait for confirmation of connection and tap Next.
Under Account, go to Goals, Sleep, and set a target bedtime and wake-up time. If desired, you can also set bedtime reminders (the watch will vibrate and remind you that you should wind down for bed).
Slide Sleep Insights to the on position. 8 Wear the band to bed, ensuring that it is on securely enough to make contact with your skin (but isn't too tight). For the best results, wear it 1-3 finger-widths above your wrist bone, so it lays flat. Opt for a comfortable fabric band for sleeping versus a jewelry band. Go to the Today screen in your app.
There are two ways to track sleep: manually and automatically. For manually, select the Sleep icon in the app dashboard (has a moon icon and letter "Z").
Tap the "+" icon in the top, right corner of the Sleep section.
Select Add Sleep Log (if you were charging your Fitbit at night, for example) or start a sleep log when you want by selecting Begin Sleep Now.
For automatic, just fall asleep! As you fall into a deep slumber, the Fitbit will measure your breathing and heart rate to determine once you officially fall asleep, when you enter different sleep stages, and when you're restless.
Source: Android Central
How to see sleep tracking data
In the morning, open the app. Go to the Today view, selecting from the bottom, left of the main dashboard.
Pull down on the page to refresh and sync the app with your tracker. Do this until you see a sleep duration show up under the section that shows the image of the moon and a letter Z. It might take a few tries to sync successfully.
Tap on the icon with the moon image and letter Z (you'll see the total hours and minutes you slept as well as a Sleep Score to the right of it).
At the top, you'll see a graph showing your Sleep Score for the last seven days, a score that calculates how much time you slept versus was awake, how much deep and REM sleep you got, and your heart rate and restlessness through the night.
Swipe left on that graph to see how many hours you slept every night for the last seven days.
Swipe left again to see how your actual sleep schedule measures up based on your target sleep schedule.
Select Today on the bottom half of the screen, which will show the time you fell asleep and woke up, total hours of sleep, Score, and assessment, from Excellent to Poor.
Scroll down to see how many minutes or hours you spent Awake, REM, Light, and Deep sleep; a bar chart shows this as well. You can also see the exact times spend in each sleep state.
Scroll further down to see your estimated oxygen variation to detect if there were any high variations, which can signal breathing issues.
Scroll back up to the Summary and select the 30 Day Avg tab to see the average percentage of time you spend in each sleep state nightly over the last month.
Now, select the Benchmark tab to see how your sleep patterns compare to others of the same gender and age range as you. This displays via a graph that shows the typical range and where you fall into it.
If you like, you can also tap the Sleep Stages graph to open up a wider view that provides more insights, including the typical amount of time you should be awake per night and how your time compares, and why each stage of sleep is important.
At the very bottom of the screen is the option to get more details on your sleeping heart rate and restlessness, but this requires a paid subscription to Fitbit Premium.
Source: Android Central
How to view sleep tracking data on the watch
In addition to tracking your sleep data in the app, you can also access this information from the watch face itself.
Press the left side button to wake up the screen.
Scroll up from the bottom of the screen until you see Today.
Scroll up until you get to the sleep icon (that same image of a moon and letter Z).
Scroll to the left once to see minutes awake, minutes in REM, light, and deep sleep.
Scroll to the left again to see total hours slept and a graph of your sleep over the last seven days.
Source: Android Central
There's really nothing to tracking your sleep with a Fitbit tracker beyond simply setting up the app and wearing the device to sleep. Just be mindful of your band since improper placement can effect the tracking. As long as it's secure on your wrist and the battery is fully charged, you'll get a reading automatically. Then, have fun exploring all of the details you can get from the app, including tips and advice as well.
Our top equipment picks
To track your sleep with a Fitbit, you'll need, well, a Fitbit device that offers sleep tracking. These include almost all of the latest models in the line-up.
Barely there
Tracking while you slumber
The Fitbit Versa two is one of the sleekest, most feature-rich smartwatches in the line-up. The design is slim, contouring to the shape of your wrist, so you won't even know it's there while you sleep, and it won't get in the way as you toss and turn. Plus, it will accurately track your heart rate and sleep stages as you enjoy some much-needed ZZZs.
Additional Equipment
Naturally, you'll also need a smartphone or tablet to view the detailed sleep tracking data, though, as noted, you can also do this on the watch face. But you'd need to have set up the app first. You might also want to grab a comfortable fabric band that won't irritate your wrist while you sleep.
Fitbit App (Free at Google Play)
Track your sleep, your steps, and so much more on the Fitbit app. Keep an eye on all of your everyday activity and push yourself to get up and move, or catch some more Zs.
Maledan Fabric Bands ($11 at Amazon)
This 3-pack of fabric bands are ideal to swap out when you're ready to head to bed and want something comfortably around your wrist. Made of durable woven fabric, they are soft, lightweight, and breathable. Plus, they come in three cool color options with extra stainless steel pins in case you need them.
Fitbit Flex 2 ($220 at Amazon)
If you'd prefer something super slim on your wrist while you sleep, fitting more like a bracelet than a watch, consider the Fitbit Flex 2. While you won't get notifications from your phone on a screen, you will see them via color-coded lights. But most importantly, you can still track sleep, set a vibrating alert to wake you up, and wear it everywhere, including while swimming.
Sign up for Black Friday email alerts!
Get the hottest deals available in your inbox plus news, reviews, opinion, analysis and more from the Android Central team.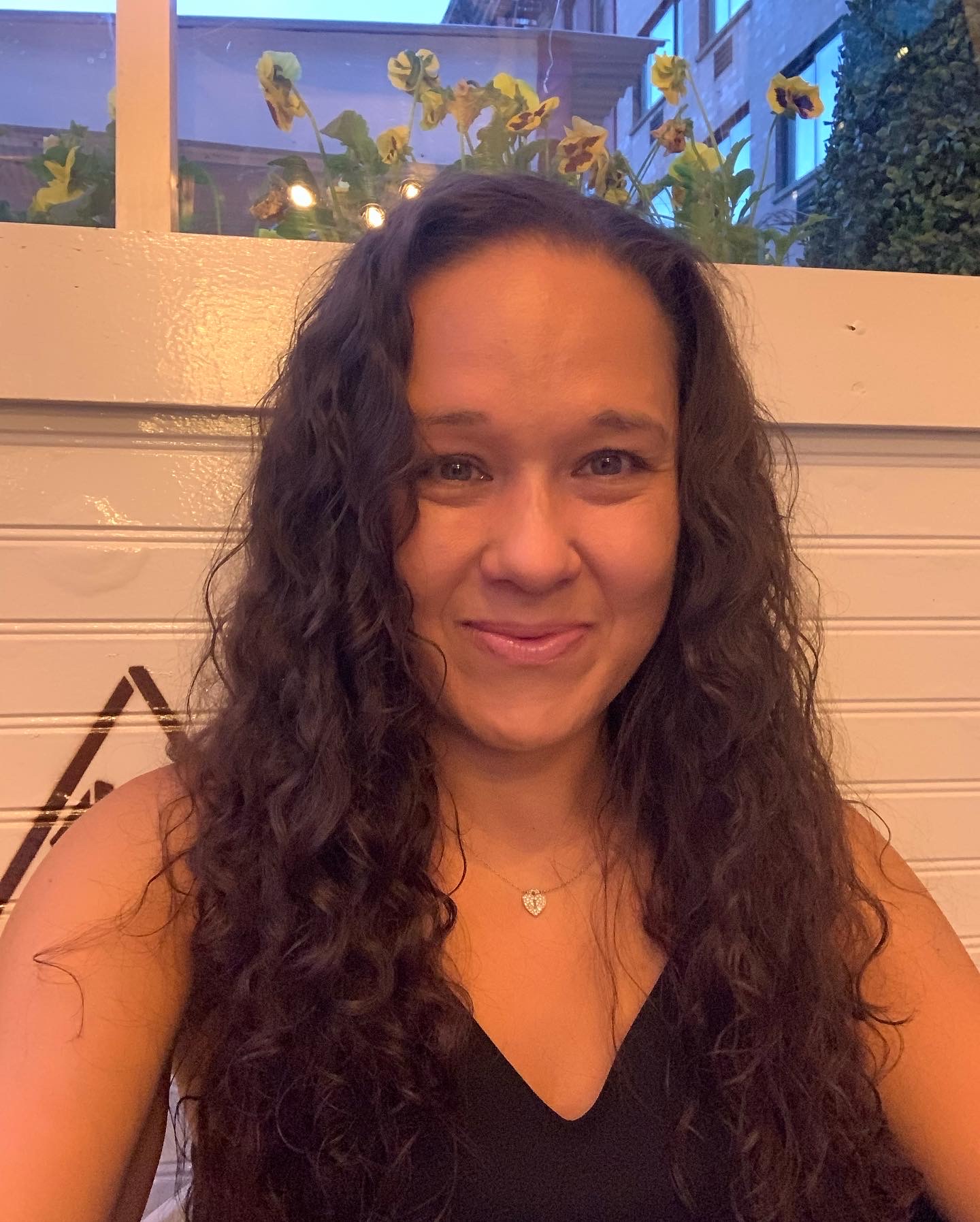 Christine Persaud has been writing about tech since long before the smartphone was even a "thing." When she isn't writing, she's working on her latest fitness program, binging a new TV series, tinkering with tech gadgets she's reviewing, or spending time with family and friends. A self-professed TV nerd, lover of red wine, and passionate home cook, she's immersed in tech in every facet of her life. Follow her at @christineTechCA.