How to get rid of the ads on an Amazon Fire HD tablet with 'special offers'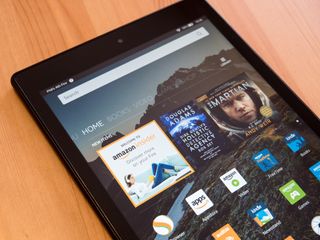 So you bought yourself a shiny new Amazon Fire HD tablet. And because you're the frugal sort, you bought one at the lowest price you could — the kind with "special offers." Ads, in other words. Ads on the lock screen and in the notification pull-down.
And you've decided you chose poorly. So is there any way to get those ads off an Amazon Fire tablet after you've bought it?
There sure is.
You're going to be doing this from a web browser, either on the tablet itself or on a computer. You'll just be diving into your Amazon account settings is all. Here's how to do it.
First, hit up this link to go to "Manage your Content and Devices" in your Amazon account. (I'll leave it to you to figure out how to log in, because you're an adult.)
Once you're in there you'll see a messy page with three tabs — "Your Content," "Your Devices," and "Settings." Click on "Your Devices."
This next part gets a little tricky, because the page could look a couple different ways.
If you just see a list of devices — without pictures of the devices — do this: Find the device you want to kill the special offer ads from. In my case, my Fire HD 10 is "Phil's 4th Fire." Now hit the three dots to the left of that name. That'll pop open more information on that device.
The other view will show you thumbnails of all your devices, so all you have to do is choose the proper one. Click or tap on it.
Now look for the line that says "Special Offers/Offers and Ads." If you're "subscribed," that means you're seeing the lock-screen ads. If it says "unsubscribed," you're already good and don't see those ads.
To change things one way or the other, hit the "Edit" button on that line. If you unsubscribe to the ads, Amazon will charge your account $15 as a one-time fee. (That's the same amount you'd pay you bought the tablet without the ads in the first place.)
So good on Amazon for not charging a little extra to remove the ads later. My advice? Buy the cheap one and see how much the ads bother you. Because you can always get rid of them later.
Get the Android Central Newsletter
Instant access to breaking news, the hottest reviews, great deals and helpful tips.