How to fix Garmin watch battery problems
How-to
Contributions from
last updated
Before you return your watch, make sure you exhaust all your options like changing the settings and fixing your equipment.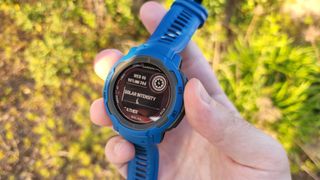 (Image credit: Michael Hicks / Android Central)
Garmin watches cost a lot, but you can expect a high level of quality and (usually) weeks of battery life in exchange. So it can be frustrating when your Garmin watch doesn't live up to the promised battery estimates out of the box, or if its battery has gotten worse over the years.
With some Garmin settings changes or updates, you might be able to fix the issue or at least lessen the battery drain to make your watch last a little longer, before you have to either replace it or send it in for repair. Keeping in mind that some issues may actually be due to a defective battery, here are some DIY methods for how to fix Garmin watch battery problems.
Method 1: Update your Garmin watch
You never know when the latest Garmin update will add a buggy feature that leads to a noticeable battery drain. One recent example occurred in October 2022, as reported by Gadgets & Wearables, when Fenix 7 and Enduro 2 watches would lose 25% of their battery in a day when they're supposed to last for weeks. So Garmin rushed out a patch to address the problem.
So if you're suddenly experiencing Garmin watch battery issues, go to the Garmin forums and either check to see if others are having problems or report your own. Hopefully, Garmin (which monitors the forums) will have a software update for you soon.
We have a full guide on how to update a Garmin watch with several possible methods, but if you want the CliffsNotes version, open Settings on your watch and scroll down to System, then Software Update; most Garmin watches auto-update these days, but it can't hurt to check for a new version and select Install Now.
You can also enroll in the Garmin beta program to receive experimental updates if you want something sooner rather than later. But frankly, these beta updates are more likely to have battery issues than the stable releases, so tread carefully there.
Method 2: Reset your Garmin watch
Yes, we know that "Have you tried turning it off and on again" is a cliche, but you'd be surprised how often it works. Sometimes, a Garmin watch experiences a battery-draining glitch or runs an activity in the background without you knowing, and resetting it is your best bet.
Start with a "soft reset" that'll cancel out any mystery processes running in the background. Press and hold your Light button for up to 30 seconds until the watch face goes blank, then release the button. Wait a few seconds, then hit the same button again to turn it back on, then charge it to full and see if anything changes.
Next, we're going to try to reset your watch to the default settings, since it's often a hidden setting you changed that drains the Garmin watch battery faster than normal.
Go back to your watch settings — usually by pressing and holding the Up button or Back button depending on how many buttons the watch has. Navigate to System > Reset > Reset Default Settings and continue. You'll update the backend without losing any of your workout or health data.
Method 3: Contact Garmin for support
We'll get into more ways to save battery life on a Garmin watch below, but we also don't want you to waste time with small optimizations if you truly have a defective battery. Go directly to Garmin Support, log into your account, select the device linked to that account with the problem, and use the "Contact Us for More Help" option if nothing there helps you. Depending on whether or not your device is under warranty, Garmin may be able to send you a new model.
Method 4: Disable or downgrade certain settings
The "restore to default settings" option would theoretically do this for you, but if you want to avoid such a broad option and be more tactical, you could choose specific battery-draining tools to turn off — or even drop your settings' battery use below the default settings.
The most common battery-draining tools are LTE, streaming stored music, all-day pulse ox tracking, a watch face showing your live heart rate or animated Connect IQ watch faces, and bright backlight settings.
You should spend some time in your settings adjusting your watch face (Settings > Watch Face), brightness settings (Settings > System > Backlight > General Use > Timeout or Brightness %), and SpO2 tracking (Settings > Health & Wellness > Pulse Oximeter), as well as any other Settings that are overtaxing your battery.
The other big battery-draining feature on Garmin watches is GPS tracking, but that can't exactly be helped unless your watch supports UltraTrac mode, and that feature makes your GPS data much more inaccurate and unhelpful.
If you have the Forerunner 255, Forerunner 955, or the latest Fenix watches, you might enjoy using the more accurate GPS settings like All-Systems GNSS or Multi-Band GPS, but they undoubtedly eat through battery life at twice the pace as GPS-only tracking. Go to Settings > Activities & Apps > Run (or another activity setting you use) > Run Settings and scroll down to GPS to choose the more economical setting. This is just one example, but other advanced features associated with an activity could be the culprit.
Method 5: Use the Battery Saver mode
Rather than disable specific features permanently and downgrade your Garmin watch experience, you may want to keep things running as normal most of the time and switch to the Battery Saver mode when you're running low.
In Settings, scroll up twice to find Power Manager > Battery Saver, where you can toggle the mode off and on.
Under Status, you'll find an Edit tool that changes what, exactly, happens in Battery Saver mode. Typically, it switches your watch face to low power, disables music, disconnects your phone and wi-fi, turns off the HRM and SpO2 sensors, and turns off the backlight. Select any of these tools and switch to Don't Change, and you'll use more battery but make Battery Saver a bit less annoying to use.
Method 6: Buy a new Garmin watch
If none of the above works and your Garmin watch needs charging as often as an Apple Watch, then it's time for a change. You can expand your horizons and choose another fitness brand like Fitbit, COROS, Polar, or even Samsung, all of which have their strengths. You can export your old Garmin Connect data if necessary.
But the latest and greatest Garmin watches have made battery life a priority, so if your older Garmin watch is having battery life issues, you may want to upgrade without worrying about losing or migrating your data.
The most obvious choices for battery life are the Garmin Instinct 2 Solar and Garmin Forerunner 955 Solar, both of which will recharge your battery in sunny conditions. The Instinct 2, in particular, is designed to have "unlimited" battery as long as you spend a few hours every day outside and don't overuse GPS or other settings. It will need sporadic recharges with real-world use, but it's designed to counterbalance any Garmin battery issues you'd normally encounter.
Of course, a solar-paneled watch will cost you a pretty penny. The non-solar Instinct 2 will still last you for an impressive 28 days, though it's a bit bare-bones compared to other Garmin watches. Otherwise, if you want more affordable watches with decent battery life, the Garmin Venu Sq 2 has an 11-day battery life estimate despite its attractive AMOLED display, while the Forerunner 255 has a 14-day battery and is the best running watch that most people can afford.
The Garmin Venu Sq 2 has a lot to offer with its new AMOLED display and 11-day battery life. It's more attractive than most Garmin watches, but has some hardcore fitness tools underneath the more casual, mainstream design.
The Garmin Instinct 2 Solar is the marathoner of fitness smartwatches with all the core tracking most athletes need like Body Battery, training effect, recovery time, HIIT workouts, and heart rate variability data. Other Garmin watches last longer but cost twice as much, making the Instinct 2 (Solar) the best option.
Be an expert in 5 minutes
Get the latest news from Android Central, your trusted companion in the world of Android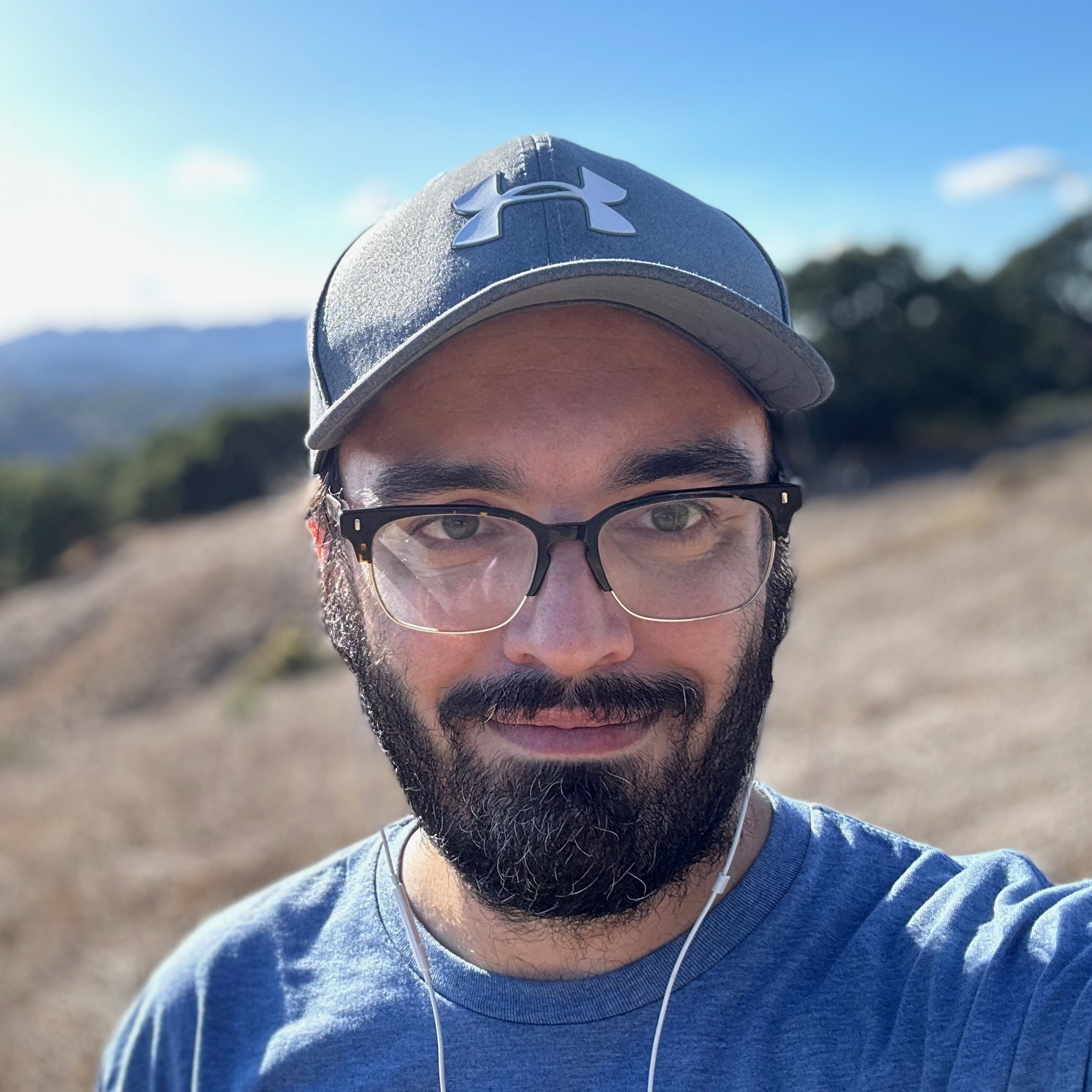 Senior Editor, VR/AR and fitness
Michael is Android Central's resident expert on fitness tech and wearables, with an enthusiast's love of VR tech on the side. After years freelancing for Techradar, Wareable, Windows Central, Digital Trends, and other sites on a variety of tech topics, AC has given him the chance to really dive into the topics he's passionate about. He's also a semi-reformed Apple-to-Android user who loves D&D, Star Wars, and Lord of the Rings.
For wearables, Michael has tested dozens of smartwatches from Garmin, Fitbit, Samsung, Apple, COROS, Polar, Amazfit, and other brands, and will always focus on recommending the best product over the best brand. He's also completed marathons like NYC, SF, Marine Corps, Big Sur, and California International — though he's still trying to break that 4-hour barrier.