How did Among Us get so popular?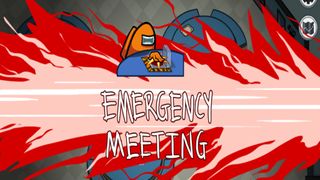 (Image credit: Android Central / Zackery Cuevas)
If you haven't been living under a rock the past few months (and it's totally OK if you have) you may have heard about a little indie game called Among Us that exploded in popularity over the summer. You might be shocked to learn that Among Us released all the way back in 2018. So why is it experiencing a massive renaissance in 2020? Thanks to a perfect storm of circumstances, Among Us has climbed out of the depths of obscurity and has become a viral sensation.
Simplicity is the name of the game
Among Us models its gameplay off of real-life board games like Mafia and Werewolf, social deduction games that have been played for years. The idea of these games is simple — a group of players tries to identify a traitor in their midst, while the traitor does their best to deflect and sabotage the group — a tale as old as time.
Among Us mirrors this gameplay, while adding tasks to complete to give players a direct path to victory if the Imposter doesn't kill fast enough. Despite the additional tasks, Among Us doesn't overcomplicate things with a complex set of rules. The barrier of entry remains extremely low, especially considering the low price (it's $5 on the PC and free with ads on mobile), and thanks to its low system requirements, anyone with a computer from the last decade can play along.
This is important to note because in 2020 as the pandemic still rages on, playing games like Mafia in-person isn't recommended, but starting a voice chat and playing Among Us with friends is a great way to stay in touch and have fun while everyone is stuck at home.
A viral sensation
Source: Innersloth
How did Among Us, a game that was average almost no players up until July 2020, suddenly explode in popularity? It's thanks to a couple of big-name Twitch streamers who seemingly stumbled upon the game by accident. The first Twitch streamer to latch onto Among Us was streamer SRKaif, but Among Us didn't skyrocket in popularity until popular streamers sodapoppin and xQc began streaming the game to tens of thousands of simultaneous viewers.
Among Us has also proven very popular in Korea, thanks to Korean streamer dobby. At one point, eight of the biggest Korean streamers were playing Among Us to thousands of viewers each. The international popularity of Among Us was largely thanks to Among Us' language support. Among Us is available in English, Portuguese, Spanish, and Korean. After the rise in popularity of Among Us Twitch streams, viewers took to the game itself, and the rest is history.
Here to stay
Not many games get to enjoy to glow-up that Among Us has received, but thanks to a perfect storm of circumstances, Among Us has climbed to the top of Twitch and Steam charts and shows no signs of slowing down. Among Us is an excellent party game and one of the best games on the Android. It's easy to learn how to play, but prepare to potentially lose hours of time mastering the art of deduction, or maybe the art of deception?
Watch who you trust
Watch your back
Work together to find the imposter among you, or avoid detection and kill them all if you are the imposter.
Be an expert in 5 minutes
Get the latest news from Android Central, your trusted companion in the world of Android
Zackery Cuevas is a writer for Windows Central, Android Central, and iMore. I like playing video games, talking about video games, writing about video games, and most importantly, complaining about video games. If you're cool, you can follow me on Twitter @Zackzackzackery.