Honor 5X receives January security update ahead of retail release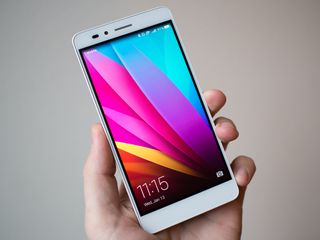 The Honor 5X appears to be receiving January security updates ahead of the smartphone going on sale in the U.S. later this month. The 5X isn't expected to hit shelves officially until January 30, but at least you'll know said patches will be applied prior to availability.
The update, according to a screenshot shared by an Honor 5X owner over on our forums, totals 111MB, which should bump the handset up to 'January 1 security patch level'.
Do you plan to purchase one on the day of retail release? Let us know in the comments.
Join in the discussion over on our forums!
If Motorola doesn't come up with a nice Moto G 2016, this is gonna be my next phone just cause of the fingerprint reader. Posted via the Android Central App on Moto G3 16/2 on $35 Cricket wireless plan.

Biometrics should be standard in 2016 moving forward. Even for budget phones. If a phone is released without it, don't buy it. It's like having a 16GB phone with no expandable storage or a phone releasing in 2016 on Lollipop instead of Marshmallow. Posted from my Nexus 6.

I really don't care about biometrics. Unless they make it a requirement for using android pay, which I can't use anyway yet, I'm probably not going to use a fingerprint reader. Posted via the Android Central App

While Motorola is slowly absorbing into Lenovo with their slacking software department, now is a chance for other manufacturer to take an advantage out of this. Seems like Huawei is doing just that. I guess they had perfect timing jumping into USA market. Posted via the Android Central App

Motorola is never gonna do this.... Posted via the Android Central App

One of the worries with "new" phone companies hitting the states is will they keep up with software updates. This is a good first step for Honor. Posted via the Android Central App
Android Central Newsletter
Thank you for signing up to Android Central. You will receive a verification email shortly.
There was a problem. Please refresh the page and try again.