A great single camera is always better than a mediocre dual camera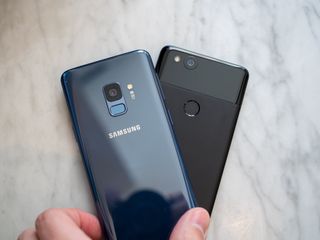 One of the biggest shifts in mobile photography over the last couple of years has been the move from one camera to two on most high-end smartphones. Flagships like the HTC U12+, LG G7 ThinQ, and Galaxy S9+ have all adopted this trend, with some phones like the Huawei P20 Pro going even further and adding a third lens.
Even budget phones have started shipping with two cameras; the $200 Honor 7X has a depth-sensing secondary sensor, as does the Moto Z3 Play. This is no longer a premium add-on feature, it's quickly becoming the standard. But how much do you actually benefit from that second camera?
That partially depends on exactly what your second camera does. That depth sensor implementation I just mentioned is more or less useless, if you ask me. Some phones use it to augment the photos taken with the primary sensor, but the majority just use it for their portrait mode shots, which end up looking just as artificial as on any other phone — in fact, some of the best portrait photos come from the Pixel 2, which just uses machine learning to create depth instead of a dedicated sensor. On a phone like the Moto Z3 Play, which doesn't have the best camera to begin with, I think Motorola would've been better off focusing on improving its primary sensor rather than adding a secondary one.
Meanwhile, zoom lenses sound convenient and great on paper, since zooming in with the main sensor just leads to image degradation, but unless you're using a Galaxy S9+, that zoom lens isn't optically stabilized, meaning whatever clarity you're preserving by not digitally zooming is still impacted by your shaky hands. On top of that, even with the Galaxy S9+, the telephoto lens takes lower quality shots than the main sensor, even in ideal conditions.
Wide-angle sensors like the ones LG includes in most of its lineup open up a lot of creative potential, and unlike zoom or depth sensors, they allow you to take photos you wouldn't be able to pull off otherwise. They still suffer from the same problems as telephoto lenses; they're lower quality sensors and rarely if ever have OIS. But at the very least, they add to your mobile photography experience in a way that other dual camera arrays simply can't match.
It's getting harder to find a flagship phone with only one camera these days, but my phone of choice remains one of them — the Galaxy S9. It doesn't have its larger sibling's zoom lens, but that doesn't impede it from taking some of the best low-light photos of any phone I've tested, along with great photos in just about every other condition, and even pretty decent portrait shots. Similarly, the Pixel 2 and Pixel 2 XL still beat out almost every other phone in photography, all with a single camera and Google's powerful post-processing — which I'd argue is far more important than most dual camera arrangements.
At the end of the day, though, if your main camera is already great, you might as well add to it. Huawei makes perhaps the best use of its multiple cameras with the P20 Pro, which features a secondary monochrome sensor that helps pull in additional fine details, along with a tertiary 3X telephoto camera — as opposed to the 2X zoom found pretty much everywhere else. I still would've preferred a wide-angle lens over a zoom, but combined with the powerful AI and post-processing in the P20 Pro, you still end up with an incredibly versatile photography experience that's hard to beat.
The problem isn't with flagships whose primary sensors are already great to begin with, though — it's with the mid-range and budget phones that take subpar photos, even with dual cameras. The Moto Z3 Play takes pretty good shots as it is, but the depth sensor feels largely unhelpful. I would've loved to have seen Motorola focus more on improving the primary sensor and its post-processing.
Are you a fan of dual cameras, or have you been proudly living the single lens life? Have you thought about switching sides, or does it even matter to you? Let us know in the comments below!
Get the Android Central Newsletter
Instant access to breaking news, the hottest reviews, great deals and helpful tips.
Hayato was a product reviewer and video editor for Android Central.