Google reportedly working on a mid-range Pixel aimed at emerging markets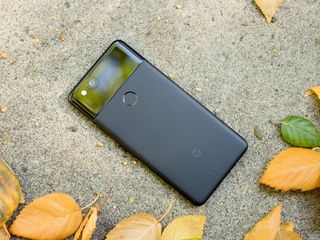 Google is playing on a lot of fronts in India — there's the Android Go initiative for the entry-level segment, Android One phones tailored for budget customers, and the Pixel 2 series in the premium category. It now looks like the search giant is working on a mid-range Pixel tailored for emerging markets like India. That's according to Economic Times, which states that the phone will be making its debut around July or August.
We don't have any details regarding features or specs, but it makes sense for Google to compete in the mid-range segment. After all, the Nexus series did remarkably well in India, and that spot has now been taken up by OnePlus, which counts India as its largest global market.
Aside from the mid-range Pixel phone, Google is reportedly looking to expand its product portfolio in the country, bringing the Google Home, Google Wifi, and the Pixelbook to India. From ET:
The company is also set to expand its retail footprint and aggressively market its products to take on the likes of Samsung and Apple. We've already seen that to some extent with the Pixel 2, which had better retail presence from the first-generation model. It looks like Google is set to build on that and establish itself its brand in the country:
It'll be interesting to see if the mid-range Pixel actually comes to fruition. What would you like to see from such a device?
Harish Jonnalagadda is a Senior Editor overseeing Asia at Android Central. He leads the site's coverage of Chinese phone brands, contributing to reviews, features, and buying guides. He also writes about storage servers, audio products, and the semiconductor industry. Contact him on Twitter at @chunkynerd.
Cool, could call it Nexus...

No. See, it wouldn't be a Nexus, really. Cause "mid-range" for a Nexus phone would be about about $449.99, not ncluding tax. This proves that they are indeed releasing three Pixels this year. And I fully expect $150-200 price jumps for each (including the "Ultra Pixel, which you KNOW will have "The Notch"), which means that people will probably end up spending $1,200+ when all is said and done. Google's been slowly grooming us for this, though. Remember Android Silver? Mmhmm. First came Shamu, then came Angler. Shamu was priced at $699,99.at launch, Angler, $649.99. It's a classic case of, "Just the tip", before they shove it in. OnePlus has taken over for Nexus these days, and even they are creeping up there now. Enjoy your iPixels!

i do enjoy my pixel. thanks for the concern

She's such a sweet person for asking how ppl are enjoying their phones. So thoughtful

Well done! You got here first with the comment that says it all!

So my first thought was "Cool! If they do it at Nexus 4 price points, that might be my next phone." But then I realised the only thing that was really getting me excited was the prospect of reliable, early updates. Most of what Google has been doing recently has left me cold, and there's been a whole bunch of stuff where the deal has explicitly been "let Google have a whole bunch of data before you even get to see *why* you should enable this". It's sad to see how much trust Google has lost that this doesn't seem exciting. I'm still really keen on the idea of a computer in my pocket doing what *I* want, but my next one will probably be a Nokia.

As far as I am concerned, the Pixel 2 was a low end phone, with a flagship camera. The two Xl was a mid range with a flagship camera and flagship price. The Pixel 2 had a tiny battery, 2016 design and bezels, no jack, no wireless charging and no earphones in the box. The 2xl actually looked good to me, but a really poor display, no jack, no wireless charging, makes it mid range, albeit with an epic camera. The Pixel 3 though, will surely rectify these issues.

"The Pixel 3 though, will surely rectify these issues." Not if they continue to use LG's OLED screens. Otherwise it'll be another year with an average display on a flasghip priced phone.

I've always looked at pixels as just good mid-range devices also. They lack to much to be high end flagships.

Peachy001, Pixel 2 and 2 XL aren't midrange, they have the then top of the line processor good amount of RAM (4GB) the lack of an SD card slot or wireless charging which isn't really useful or a headphone jack doesn't matter to me and I prefer my phones that way and with good Bluetooth headphones the dated headphone jack isn't missed the display which could be better isn't that bad apart from the blue tint which itself doesn't bother me as l don't use my phone side ways or tilted forward but to each their own.

I love the Pixel phones. They have all the same strengths as an iPhone.
All the basics done really really well.
Fast, simple and effective. Superb software.
A tool for those who prefer function over form.
Also way overpriced for the hardware you get.

It will only be a true mid-range phone if it has a headphone jack. There's been a trend going in the smartphone market where manufacturers give you less phone for more money, and it needs to stop.

Availability in more countries.

Nice Google, go get them 😁

I would really like to see a 5.5" Pixel with a Snapdragon 600 series processor for around $400... An alternative to the the Moto Z2 Play.

I'd like to see Google do a mid range Pixel maybe with a Snapdragon 660 maybe made by someone else other than HTC or LG.

Recently picked up 1st gen Pixel XL and it is barely better than the 5X it replaced. The cost of Pixel phones does not equal the value or quality. The 5X on the other hand was a good value. Give me a low cost Pixel 3 with one of those pesky dino-tech headphone jacks please.

Had a 5x and apart from Bootlooping (replaced foc) it was a good phone. Still got it somewhere.
Also had first gen Pixel apart from a speaker issue (replaced foc) it was way better than the 5x.
Much much faster with a camera that was generations in front of the 5x
Not worth the £600 I paid for it but my favourite phone for just getting the job done.

I've just upgraded to a Pixel 2. Sadly going to sell it as it's too small!

oh! i know! i know! charge $350 for a 32GB version, put a 835 in it, 4GB of RAM, and promise 3 years or major updates and 5 years of security updates. they can call it "Nexus"

My Pixel 2 already feels like a mid range phone at flagship price. Luckily I got a great deal on it.

Seriously! How much more down market can they go given the botched Pixel 2 XL!

The Pixel 2 XL wasn't "botched" there was issues with the display which has been fixed except the blue tint which isn't really a big deal anymore.
Android Central Newsletter
Thank you for signing up to Android Central. You will receive a verification email shortly.
There was a problem. Please refresh the page and try again.