OG Google Pixel stops receiving security updates, right on schedule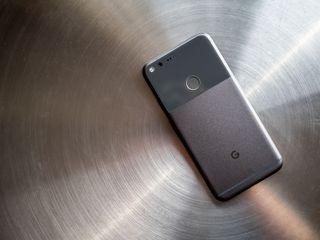 (Image credit: Android Central)
What you need to know
Google Pixel and Pixel XL left out of November 2019 security update list.
Google originally slated October 2019 as the final security update.
Phone and online support also ends.
The Android November 2019 update list is available and the Google Pixel and Google Pixel XL, launched in 2016, will not be getting the latest security patch. While Google has not officially terminated support for the original Google Pixel devices, a separate support page indicates that security updates will no longer be guaranteed after October 2019. That page essentially gives all Pixel devices a three-year deadline on guaranteed security updates as well as new versions of Android. The Google Pixel was no longer guaranteed Android version updates as of October 2018, though it did receive Android 10.
Google will no longer support the original Pixel and Pixel XL by telephone or online customer support channels. Like the security updates, phone and online support is only guaranteed for three years after the phone is released. Of note, because of the timing of the launch of Google's Preferred Care extended warranty program for its Pixel phones, Pixel 2 owners who opted for Preferred Care can get customer service support through April 2021.
Apple has recently launched iOS 13.2, its latest software version and security bundle, and it supports devices from the iPhone 6s, launched in September, 2015. Devices as old as the iPhone 5s from 2013 are still being supported by Apple software updates, though not the latest OS versions. Samsung offers quarterly security updates still for the Galaxy S7, and monthly updates are promised for the Galaxy S8 and newer devices. Those phones launched in Spring 2016 and 2017, respectively.
Google has confirmed to The Verge that the OG Google Pixel will get "one final software update" in December that will include pieces from a "variety of updates" available to newer Pixels.
Newest Pixel
(opens in new tab)
The newest Pixel hardware, software and security
The battery life was frustrating, and the gigabytes were low, but otherwise this is the Pixel to buy, and with the most recent security and OS for the next 3 years, it's an investment in your Pixel future.
Get the Android Central Newsletter
Instant access to breaking news, the hottest reviews, great deals and helpful tips.
Here's hoping it's just running late like it did a few months ago.

If Google holds steady on dropping security support after only 3 years, it's another reason not to waste money on a Pixel. Apple is looking better and better I hate to admit. I'll be ready for a new phone next launch cycle.... So if Google is holding firm, it will probably be Apple.

Google is limited by the duration for which Qualcomm supports their CPU. The reason Apple runs longer is that they develop their own CPU. Until an Android OEM used their own silicon (across the board for a model), that's pretty much the extent of it. For those that prefer an open, pliable system, Google has the best direct support available. And for anyone who upgrades at least every 3 years it's a non-issue. For those that don't, it's something to consider.

For software support, it's Apple all day long.

You're not wrong. I have an old iPhone SE as a backup to my backup phone, and it's still running the very latest. If Google wants to compete price wise with the big boys, they have to offer at the least, the same support cycle.

A Pixel costs as much as a 11 Pro?

It's more than the iPhone 11, and right about the same as the pro here in Canada yes.

Installed it on my Pixel 3A and it fixed the neverending "installing" of Google Chrome in Play Store...and other things.

As a ex Nexus user and now a Samsung fan for quite a number years, I'm genuinely thinking of going to Apple for the first time in years since the iPhone 3GS! I understand big updates stopping a few years after but I think it's a disgrace that all these big OEMs that charge Apple Prices let's face it discontinue security so short in a phones lifespan. My friends and family all use iOS and the whole SMS messages thing is a complete joke! android still has no comparison to imessages etc! then onto wearables I own a Samsung Galaxy which is decent but again Apple Watch batters everything Android has and Google doesn't care! Rant over haha

The only reason iPhones get so long in update support is because apple makes the underlying hardware as well as the software. That calibre of support just can't happen on Android. Even the Pixel phones where the software is controlled by Google use OEM parts off the shelf from the likes of Qualcomm, LG, etc.

To be fair, that could be an excuse to end platform updates, but it shouldn't affect security patches.

It shouldn't but it probably does since you're also contending with hardware support from Qualcomm in particular (the Snapdragon 821 the OG Pixels used is just as old as the phone itself).

As stated it's not like Apple, who basically makes it's own hardware, and getting Qualcomm on board would be an issue.

I think Google should provide longer support for security updates. Maybe dial it back to quarterly updates after 3 years. That said, it seems strange to see people complaining so heavily about the fact that they received exactly what was advertised when they bought the phone... More in fact, only two platform updates were promised and they got three.

A titan has fallen. We will miss you OG Pixel. Posted via the BlackBerry keyboard from my Pixel 3aXL

They didn't stop working...

they are not... just other brand device will be more secured instead

It's still far from obsolete, geez. 75% still use nougat, and marshmallow

but really kinda of sad if the security do ends now.... actually not hoping for Android 11, just security updated will do better

Simple fix, custom os from here on out Be thankful you have a device almost 4 years old with an OS 98% of devices won't see too 2020

The Verge reports that they will get one final update in December.