Google and HP looking to bring Android's Google Now to Enterprise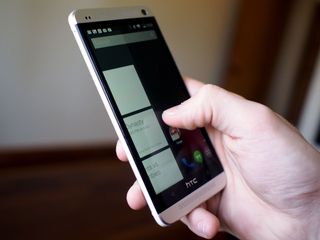 Google and HP are reportedly looking at bring the power and functionality of Android's Google Now digital assistant to small and medium sized businesses (SMB) and enterprise alike. The talks apparently began a year ago but nothing really came of them. However, with the recently announced Apple + IBM deal everything seems to be moving again. So, how will it work?
There aren't a lot of options left if Google wants to do a similar partnership in Enterprise. Never say never, but given the Oracle litigation, that pairing doesn't seem likely. Microsoft has their own platform, so who else does that leave, SAP?
Source: The Information (opens in new tab)
Rene Ritchie has been covering the personal technology industry for almost a decade. Editorial Director at Mobile Nations, analyst at iMore, video and podcast host, you can follow him @reneritchie on [Snapchat](https://www.snapchat.com/add/reneritchie), [Instagram](https://instagram.com/reneritchie), or [Twitter](https://twitter.com/reneritchie).
I hope they finally integrate Google Apps accounts with all the Google Now cards.

Loool. Cortana is better. At least Microsoft is adding it to the new version of Windows. :d Posted via Android Central App

Who wants to be talking to their computer screens in business? Posted via Android Central App

Google Now isn't 100% a talking to thing.. I use it all the time and never talk to it.. is cortana the same thing?

I think Cortana is kind of a combination of Google Now and a much better Siri. It aggregates things from across all your MS services like Google Now does with Google services, but it doesn't give you the card-based heads-up display like Now does.

Enterprise is starting to get some attention from both camps. This makes sense. Apple with their collaboration with IBM now Google with HP. Let's see what comes of this. Posted via Android Central App

Sounds like the game is changing in the Enterprise. The old boys (MSFT, BB) better watch out.

Well i guess you know since you spelled it out from BB

Now your changing your story.. Lol.. but I get what you're trying to say. I do miss their battery life though

lol...yeah they did have great battery life but a monochrome screen is not all that big of a battery hog...

Google now needs to be a lot more reliable and a lot less of a beta product before I'd trust it for work Posted via Android Central App

Why is Rene writing articles on Android Central? I am going to have to stop coming here if this is an ongoing trend.

Palm. WebOS. Be very careful, Google. Posted via Android Central App

Not going to happen anytime soon. My employer's (a bank) BYOD program includes iPhones (no Android or WP) but Siri is disabled due to security issues. Google should focus on improving security to a level that makes banks comfortable with before they focus on Google Now. And the bigger question is why HP? Most large enterprises use Dell or Lenovo machines. Odd deal. Posted via Android Central App on BlackBerry Z30

HP certainly knows how to make poor laptops and desktops. Posted via Android Central App on BlackBerry Z30

I think this is a Smart Move for Google, HP needs as much help as they can get.

Hp Enterprise and Google Now would make a productive marriage. They are both technology stalwarts so why not? Here is an example of what Hp brings to the table with advanced technology for the enterprise. This is a brief, upbeat and informative video overview of the Hp Proliant DL380 G9 server: https://www.youtube.com/watch?v=mFlnpmN8MUc
Android Central Newsletter
Thank you for signing up to Android Central. You will receive a verification email shortly.
There was a problem. Please refresh the page and try again.