Pros
+

Easy to swap out battery packs

+

Battery packs double as USB power banks

+

Super comfortable

+

Balances headset weight out

+

Fits many different head sizes

+

Pads are removable and easy to clean
Why you can trust Android Central Our expert reviewers spend hours testing and comparing products and services so you can choose the best for you. Find out more about how we test.
While I might not call the default cloth strap that ships with the Quest 2 "garbage," I certainly would never call it "good" or "comfortable" for more than short, casual gaming sessions. That's why a head strap like the GeekVR Q2 Pro was made.
The GeekVR Q2 Pro is the best Quest 2 head strap I've ever used, and I've used dozens of different kinds of Quest 2 head straps. Even compared to the BoboVR M2 Pro, GeekVR's design comes out on top even if both head straps look incredibly similar from the onset.
The main difference between the two mostly revolves around how the head strap balances the weight. BoboVR's is best for glasses users as it takes all the weight off your face and leaves extra room for those spectacles. But I largely prefer the feel of the GeekVR Q2 Pro because it still keeps a tight seal on my face and keeps the headset from wobbling or coming a bit loose when I move around a lot.
Plus, it adds hours of battery life with its convenient magnetically hot-swappable battery packs. Wondering why this is the best Quest 2 head strap? Let me enumerate the reasons.
A silent upgrade
GeekVR's initial release of the Q2 Pro was great but suffered from a few "first-gen issues" as they've often referred to, but those issues weren't nitpicky. The wheel in the back was difficult to turn, making adjustment more of a chore than it should be. Plus, the magnetic battery could periodically come loose while playing, leading to an annoying beeping noise every so often.
Both of those problems have been completely solved with the latest version of the head strap. In total, GeekVR says it made seven changes for the better on this new version. On the comfort front, it says the new strap has "more high-quality materials" and a larger, softer forehead padding with different PU material that's supposed to be more skin-friendly.
Plastic connection parts were replaced with metal nuts, the adjustment wheel mechanism has been totally redesigned, cable management has been added, stickers — which left an awful residue on the original unit — have been removed, and battery stability has been improved. There's also no beep if the battery connection was quickly severed and re-attached.
Image 1 of 3
Looking at the comparison above, it's basically impossible to tell the difference between the first and second-generation versions of the GeekVR Q2 Pro just by looking at them. The newer version removes the logos from the head strap and battery, debranding them in a way that's sure to make some folks happy.
Thankfully, most of the improvements are things you feel rather than see. The wheel on the back is probably the biggest upgrade apart from the battery's magnetic connection. Both work exactly as you would expect which is already an improvement over V1 of the strap.
Essentially, while V1 was a decent product with great ideas, V2 is a nearly perfect product because of the improvements. It's great to see all the feedback taken into account to improve the product like this.
Ultimate comfort in VR
The GeekVR Q2 Pro is covered in lovely, cushy pads that make the Quest 2 feel great to wear for hours on end — something you'd never imagine if you've only used the default cloth strap or any number of "elite" straps.
But all those pads wouldn't be worthwhile if they were permanently stuck to the headset, especially if you were trying to pass the headset around the room for group play. That's why it's great that every single pad is removable via Velcro connection and can be easily cleaned and wiped down before the next use!
Speaking of removable, one of the biggest selling points of the GeekVR Q2 Pro is the removable battery on the back.
Image 1 of 4
This little Magic Mouse-like battery is charged via USB-C connection and magnetically attaches to the GeekVR Q2 Pro via a series of pins between the adjustment wheel and the back head padding. This battery adds 2-3 hours of additional playtime to your Quest 2 and can be hot-swapped at any time with another GeekVR battery if it gets low.
Seeing as how batteries for it are just $26, it's easy to stockpile two or three for those really long gaming sessions. Each GeekVR Q2 Pro comes with one of these battery packs, so if 2-3 hours of additional battery life is all you need then you won't need to buy anything else.
The battery is able to charge the headset while playing, meaning you won't see your Quest 2's battery slowly drain while playing; it'll actually add to your headset's battery percentage throughout your play sessions.
Plus, as a bonus, these little battery packs can charge any device via the USB-C connection. Considering how slim and light they are, it's really nice to be able to keep one in your pocket or bag when you leave the house in case your phone's battery (or some other battery) gets low. Most devices use USB-C these days so it's pretty easy to find something that it can charge.
The GeekVR Q2 Pro makes your Quest 2 feel a lot more like a Quest Pro thanks to the forehead padding. In fact, it's more comfortable than the Quest Pro because that padding is extremely generous, making it feel like a pillow is resting on your forehead.
The material is sweat resistant and doesn't bother my skin at all even during extra sweaty games like Beat Saber. The adjustment wheel on the back is super easy to turn and makes it a cinch to make micro-adjustments for when you switch between games that need a slightly tighter fit.
Plus, that makes it easy to play with other people in the room since there's only a single adjustment point. Ample padding plus the adjustment wheel means the headset won't shift around or loosen up, even when playing intense games that require a lot of body movement.
All in all, it's unlikely you'll ever find a Quest 2 head strap better than this. The only improvement I could possibly think of for the next version would be the addition of a top head strap for folks who might want the extra support. I think the existing padding makes that unnecessary but there are always a few folks who might find it more comfortable to have that strap.
Get the head strap that not only improves the comfort of your Quest 2, but also includes the ability to charge your headset while playing. Plus, swapping out batteries during extra-long play sessions is as easy as dropping a new pack in thanks to rechargeable battery packs with magnetic connections.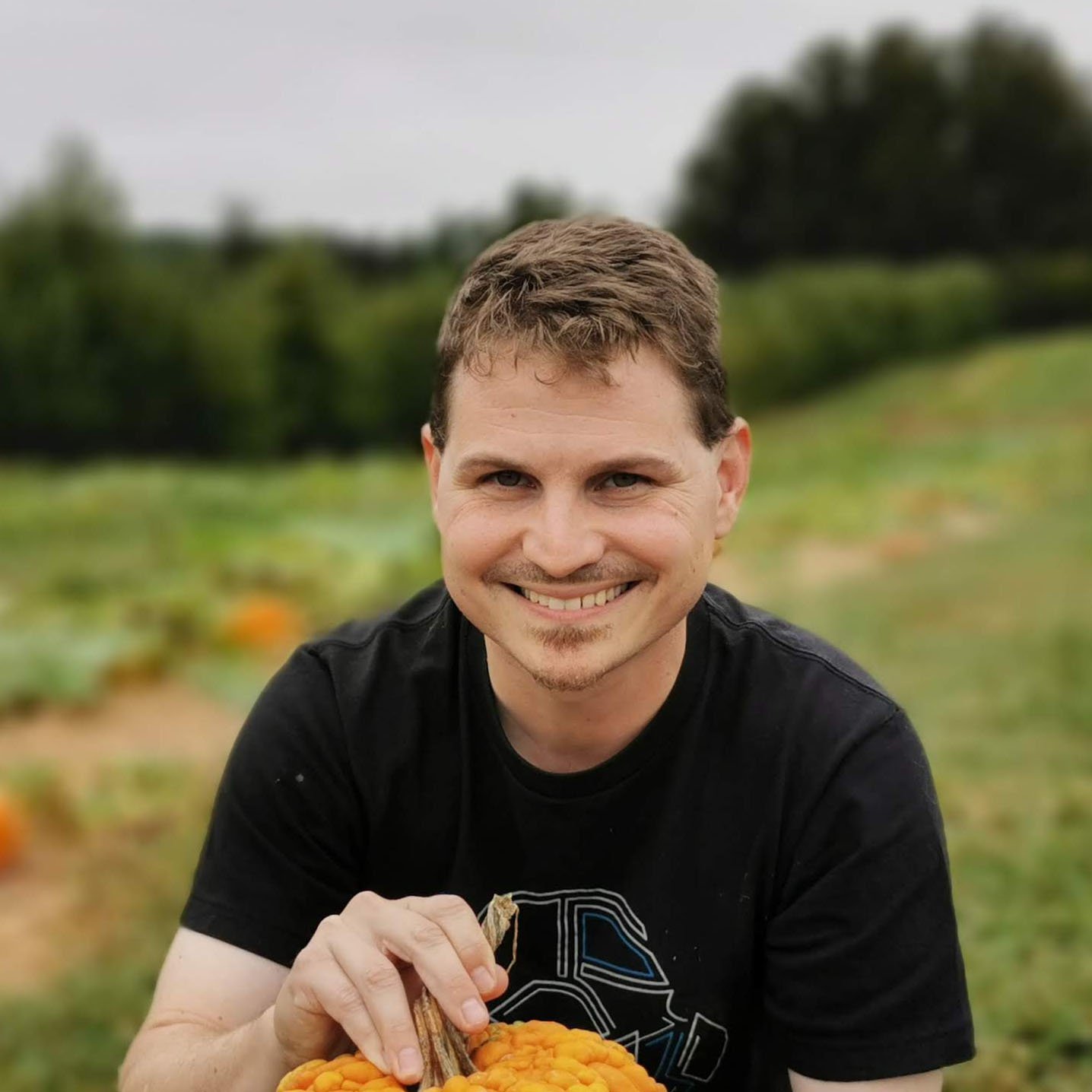 Senior Content Producer — Smartphones & VR
Nick started with DOS and NES and uses those fond memories of floppy disks and cartridges to fuel his opinions on modern tech. Whether it's VR, smart home gadgets, or something else that beeps and boops, he's been writing about it since 2011. Reach him on Twitter or Instagram @Gwanatu