The Apple Vision Pro is a rare opportunity for Google, Samsung, and the Quest 3
We know an Android XR headset is coming in 2023 (unless Samsung delays it). Will it cost thousands of dollars too?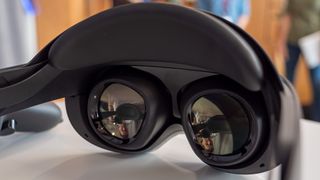 (Image credit: Nicholas Sutrich / Android Central)
Is the Apple Vision Pro worth $3,500? That's something the tech world will keep debating right up until its 2024 launch. But in the meantime, two other mixed-reality headsets are set to arrive this year: the Meta Quest 3 and the unnamed Samsung XR headset running some form of Android OS. And each has the opportunity to benefit from Apple's sky-high entry into the XR space.
By all accounts of journalists who got to try it at WWDC 2023, the Vision Pro puts the visual quality of the Meta Quest Pro to shame. UploadVR's Ian Hamilton, whom I trust more than non-VR writers experiencing the tech as newbies, had some caveats with the wired battery and avatars but was absolutely blown away by the lifelike passthrough, hand-tracked controls, and 3D applications.
Apple isn't making a "VR headset," but rather a "spatial computer." It's counting on affluent Apple fans who regularly buy $3,000 fully-upgraded MacBook Pros and have disposable income to take a risk on a first-gen device.
It's hard to know how many Apple users will burn months of mortgage checks on Vision Pro headsets in addition to (or place of) their Macs. But for non-iPhone users, an open-source copycat from Google and Samsung — or a revamped Meta Quest Pro 2 — could suddenly look tempting and affordable at less than half of the price, when a $1,000 or $1,500 headset would normally seem painfully expensive.
After speaking with VR experts about the Vision Pro, here's how we think the Samsung Gear VR successor and Meta Quest 3 could — or should — differ from Apple's new headset in price, features, software, and other areas.
Google and Samsung will go cheaper...but how cheap?
Both the Vision Pro and Quest 3 are mixed-reality devices, but with very different use cases. Apple chose Unity over Unreal and hand- and eye-based controls over actual controllers, while Meta will use its nascent mixed-reality tech for social gaming and otherwise double down on VR gaming with tactile motion controls.
Where will the Samsung Gear XR successor fall on this spectrum? Anshel Sag, a senior analyst at Moor Insights & Strategy, believes that "Google and Samsung are competing more with Meta than they are with Apple at this moment."
Rather than worrying about Apple's high-quality headset, Sag argues, "the biggest disadvantage that Google and Samsung have right now is Meta's content lead." Meta is actively co-developing hundreds of games through Oculus Publishing; Google's partnerships are all with mobile developers now that Stadia has failed, while Samsung likely has very few gaming connections.
But Sag believes the Samsung headset will be compatible with OpenXR software, which will make it easier for devs to port the best Quest and PSVR games to it than to the Vision Pro. So, in essence, look for a rival to the Quest 3 and PSVR 2, not the Vision Pro.
Beyond traditional VR gaming, we could theoretically see support for Play Pass games on this headset, just as Apple is bringing 100 Arcade games to Vision Pro. It's an XR headset, after all, which means Google will want to make 2D Android apps look seamless in a three-dimensional living room space.
The tricky aspect of XR is making the passthrough to your surroundings look as "real" as possible. Apple achieved this by putting "23 million pixels" in its two displays, but most other headsets have to compromise in this area, whether due to price or chipset limitations.
That even includes the pricey Quest Pro: it has full-color passthrough, but the camera and display don't deliver lifelike resolution, making it too blurry to read text on laptops or phones easily.
This isn't an issue if the Samsung XR headset is mainly for mixed-reality gaming since the real world doesn't need to look perfect so long as the graphics superimposed on that world look crisp. But if it wants to sell this device as a DeX-like extension of your Android phone/tablet or a Chromebook replacement with proper software to match, then it could be nigh impossible to sell it at an affordable price.
Eric Alexander, founder and CEO of VR entertainment company Soundscape VR, does believe that the Samsung XR headset will compete against Apple Vision Pro. He says that a quality AR experience "just isn't possible" at the Quest 3's price point, and so Samsung will have to aim higher.
"An Android AR headset would likely position itself against Vision Pro as a midrange product in the same way the Pixel competes with iPhone," Alexander continued. Everything from the specifications to the materials and design would be "slightly" lessened, and they might even "copy the UI and overall design while making small changes here and there."
So while some long-time Google Glass fans might hope to see more stylish AR smart glasses like the ones shown at Google I/O last year, another thick swimming goggles-esque look may be more likely.
Whether Android fans want Apple-style XR glasses with Android software is another question, and the answer may depend on the price.
'Expensive' is relative
What made the $550 PSVR 2 "overpriced," as some analysts suggested? The biggest knock against it was that it cost more than the PS5 console that powered it, as well as its PSVR 1 predecessor. A Valve Index costs nearly twice as much, but no one considered that premium headset overpriced because PC gamers spend thousands on their rigs.
So what's the price limit for a Samsung XR headset? Ignoring old, ultra-cheap Android VR "headsets" like the $100-ish Google Daydream and Samsung Gear VR, the only equivalent I can think of is the $1,500 Google Glass, which enthusiasts loved but never took off beyond that small crowd.
Nowadays, Android superfans spend more than that on foldables like the Galaxy Z Fold 4 and upcoming Pixel Fold. But in most cases, people get their phones through carrier deals and spend less than a grand, even on flagships.
If the Samsung XR headset costs $1,000 or more while running Android software and apps, buyers will inevitably compare it to the best Android phones or tablets, making it look overpriced by comparison.
Relative to Apple's headset, however, anything in this range is a major bargain. We know Apple itself plans to sell a cheaper headset than the Vision Pro down the line; but before then, Samsung has the leeway of saying its XR headset is (potentially) thousands of dollars cheaper than Apple's headset while offering a comparable experience.
And on Google's side, it can make Android VR software more open-source, with no walled garden of apps and devices locking you in. Trust me, the Apple Vision Pro doesn't just cost $3,500. Once you add a MacBook, iPhone, and iPad into the mix, Apple users have to spend way too much. By comparison, the Android XR side will look downright budget-friendly.
Meta is at a crossroads
Until we see leaks or official info from Samsung and Google about their VR and XR plans, we can only rely on what-ifs and speculation. Meta is a more concrete case because they're the established brand in the VR space — and because its Vision Pro rival, the Quest Pro, failed to make an impact.
My colleague Nick Sutrich, who reviewed the Quest Pro, argued recently that the Vision Pro vindicates Meta's productivity plans, relying on most of the same technology in a more polished and expensive package. Everything from eye tracking and photorealistic avatars to hand-tracked UI controls and full-color passthrough appeared on the Quest Pro first.
But Meta cancelled its Quest Pro 2 prototype "Cardiff" and lowered the Quest Pro's price from $1,500 to $1,000 a couple of months ago, making it clear that prosumers found the headset too expensive for what it did. Now, we know a new Quest Pro successor (codenamed "La Jolla") is due out in 2025 or later.
Will Meta try to ape Apple and sell the Quest Pro 2 at an even higher price to make it comparable in quality? Sag argues yes, saying that Meta should take a two-pronged approach and sell "a prosumer/enterprise headset with a higher resolution and eye tracking" while the Quest 3 targets the mass market.
Alexander, on the other hand, notes that "Meta's fatal flaw will always be that it lacks the user love and goodwill that Apple has," which it can exploit to get prosumers to spend an absurd amount of money. Meta is "no longer the richest company operating within this space," and it may be better off sticking with budget mobile hardware "sold at a loss to keep other companies from competing."
Apple and Google have experience developing UI for hardware and first-party productivity software. And their app stores are full of loyal developers that want to get on their good sides.
"Apple will always attract developers in ways that nobody else can," Sag says. "Especially now that Apple has fully transitioned to Apple Silicon, it will be much easier to port applications from iPad and iOS to VisionOS." As for Android, "I think there's a good opportunity for Google and Samsung to leverage the Android ecosystem to accelerate growth."
Meta lacks the same software/UI expertise or insider connections, which means it has to rely on partnerships with other companies like Microsoft to fill the gaps. And those companies don't always deliver as quickly or efficiently as Meta needs to keep customers happy, because they have other priorities.
To be clear, things may not be smooth sailing for Apple, either. Even though the App Store is extremely profitable for mobile apps, Alexander warns, "many devs may choose to wait until the 2nd or 3rd gen before launching though since the initial install base will be relatively small when compared to iPhone/iPad." If not enough people buy the Vision Pro, there'll be slim pickings for third-party XR and VR apps.
Nevertheless, Meta has a tall task of competing with Apple on the productivity front. Perhaps it can piggyback on Apple's future success and convince its partners to port 3D software to the Quest Pro 2, too.
But it'll have the challenge of selling a prosumer headset that isn't "too expensive," with a lower threshold than Apple for how much consumers will willingly pay.
Whatever the fate of the Quest Pro 2, one thing is clear: the mixed-reality Quest 3 went from looking expensive to affordable in a matter of days, all thanks to Apple. $499 is expensive next to the $299 Quest 2; but at $3,000 less than the Vision Pro, the Quest 3 is a damn bargain, even if it doesn't have the same display quality or apps. We're already hopeful it'll become the best VR headset of the year.
Get the Android Central Newsletter
Instant access to breaking news, the hottest reviews, great deals and helpful tips.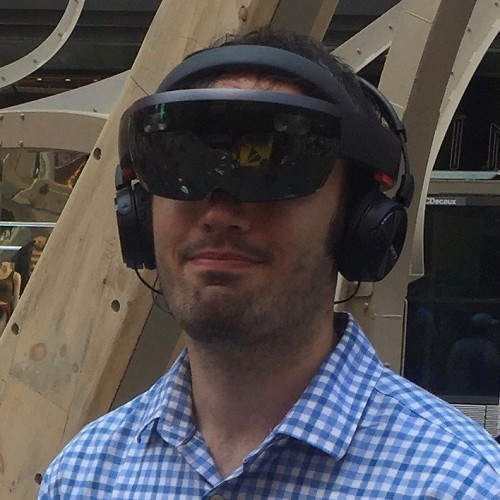 Senior Editor, VR/AR and fitness
Michael spent years freelancing on every tech topic under the sun before settling down on the real exciting stuff: virtual reality, fitness wearables, gaming, and how tech intersects with our world. He's a semi-reformed Apple-to-Android user who loves running, D&D, and Star Wars. Find him on Twitter at @Michael_L_Hicks.