Razer Raiju vs Razer Kishi V2
Which Razer controller comes out on top?
The Razer Raiju has some great features, with an easy to use mount and adjustable trigger locks. The ability to remap buttons and play via bluetooth as well as through a wired connection make this an excellent choice.
For
Comfortable to hold
Easy to pair via bluetooth
Useful trigger locks
Bluetooth and wired connection
Against
Top heavy when phone is mounted
Volume buttons hard to access when playing
The comfortable and ergonomic design of the Razer Kishi V2 is perfect for on the go gaming, and although its thumbsticks could be better, its overall build quality and remappable buttons are sure to impress.
For
Sleek, comfortable design
Satisfying face buttons and D-pad
Remappable buttons
Easy to travel with
Against
Macro buttons are difficult to reach
Bad thumbstick design
In recent years, many companies have sought to capitalize on the rise in mobile gaming and release controllers to allow easier ways to play on your mobile other than through the touchscreen. Razer is one of the most successful, a brand synonymous with quality and one that has released many different gaming accessories. Two of their most successful mobile controllers are the Razer Raiju and the Razer Kishi V2, and while they have many similarities between them, they also have some key aspects that set them apart.
Razer Raiju vs Razer Kishi V2: Design and Features
Why you can trust Android Central Our expert reviewers spend hours testing and comparing products and services so you can choose the best for you. Find out more about how we test.
The Razer Raiju and the Razer Kishi V2 take very different approaches to Android controller design. The Raiju is a typical console pad design, with offset thumbsticks reminiscent of an Xbox controller, while the Kishi V2 is part of a wave of mobile controllers that effectively turns your device into a handheld gaming console. The decision on which of these approaches is better depends on preference of course, catering for those that are used to holding a controller, or for those that are fans of the Nintendo Switch and the Steam Deck.
The Raiju is extremely well designed, with hair-trigger locks if you choose to use them, satisfying buttons, and a weighty feel that indicates a high build quality. A mechanism at the top of the controller is equally of high build quality and is used to mount the phone, enabling you to use the controller without needing any separate stand. The mount can also be adjusted up to 60 degrees, a useful feature that enables you to play more naturally in any position you like. Players are able to remap buttons to suit their playstyle, and the controller is also able to be paired via Bluetooth or through a wired connection, giving you more options when playing.
The Kishi V2 is a sleek and ergonomic controller, with a lighter frame than the Raiju. Alongside the usual buttons you'd expect to find on a mobile controller, programmable macro buttons add an additional level of flexibility during gaming sessions, alongside the ability to remap all buttons like the Raiju. Unfortunately, though, the macro buttons aren't always able to be used and can be accidentally pressed easily. The face buttons on the Kishi V2 offer a satisfying click when pressed and the D-pad feels great. A textured grip on the reverse of the controller reduces hand strain, useful during long sessions.
Razer Raiju vs Razer Kishi V2: Specs
The Razer Raiju and Razer Kishi V2 may be different visually, but they are quite similar when you look at the specs. Both are similarly priced and use a USB-C connection, although the Raiju can also be connected via Bluetooth if you prefer. Both controllers also fit a range of devices, and are very suitable for gaming on the go, a big advantage for the Android gamer. The Razer Kishi V2 may be more useful in this regard though, its wired connection means it won't run out of battery, as opposed to the Razer Raiju's still impressive 23 hours of battery life.
Swipe to scroll horizontally
| Header Cell - Column 0 | Razer Raiju | Razer Kishi V2 |
| --- | --- | --- |
| Compatibility | Android/IOS | Android/IOS |
| Connection type | Bluetooth/USB-C | USB-C |
| Battery life | 23 hours | N/A |
| Thumbsticks | 2 | 2 |
| D-pad | Yes | Yes |
| Macro buttons | No | Yes |
| Dimensions | 125 x 159.4 x 66mm | 92.2 x 180.7 x 33.9mm |
| Weight | 306g | 123g |
| Price | $46:00 | $99.99 |
Razer Raiju vs Razer Kishi V2: Performance
Considering that both controllers are Razer products, it's no surprise that both perform very well, feeling great to use. The Raiju is very comfortable with great feeling buttons and is excellent even in Bluetooth mode, with the controller easily connecting with minimal differences in latency compared to playing with a wired connection. The already weighty controller is slightly top-heavy when a phone is connected though, and the fact that the volume buttons are partially blocked while playing is a tad annoying.
The Kishi V2 is very sleek and easy to hold, with the design centered around the phone in the center of the controller arguably resulting in a more compact and comfortable feel than the Raiju. Like the Raiju, the buttons are very satisfying, but the thumbsticks are poor and lacking, especially in first-person games.
Both controllers allow the remapping of buttons through their own apps, the --- for the Raiju and the Nexus app for the Kishi V2, where the Kishi V2's macro buttons can also be programmed.
Razer Raiju vs Razer Kishi V2: Which should you buy?
Despite similarities between the two, the decision on whether to purchase either the Razer Raiju or the Razer Kishi V2 comes down to personal choice and some key differences. For those used to a typical console controller, the Raiju may work best. The mount is simple to use despite some button-blocking issues and the choice of connection method offers great flexibility. The remappable buttons and great touches such as the adjustable trigger locks also contribute to the Raiju being an excellent choice for an Android controller.
The Kishi V2 may be better for those who primarily game on the go, its USB-C connection removes the need to worry about battery life, and its lightweight and collapsible design makes it easy to carry around. There is a high-quality feel to the buttons and D-Pad, and although the thumbsticks are poor, the overall package makes the Razer Kishi V2 a difficult controller to ignore, especially if your primary goal is portable Android gaming. Ultimately, both controllers are excellent, with either of them being a worthy purchase for anyone looking to get into mobile gaming. But the convenience of the Kishi V2 just about pushes it in front.
The well-designed Razer Raiju suits those looking for a typical style of controller when playing on Android, and features great options including remappable buttons and stable bluetooth connectivity.
The Razer Kishi V2 is a fantastic portable Android controller, with high quality buttons and a collapsible design. The remapping feature and the ability to use additional programmable macro buttons only makes the Kishi V2 better.
Get the Android Central Newsletter
Instant access to breaking news, the hottest reviews, great deals and helpful tips.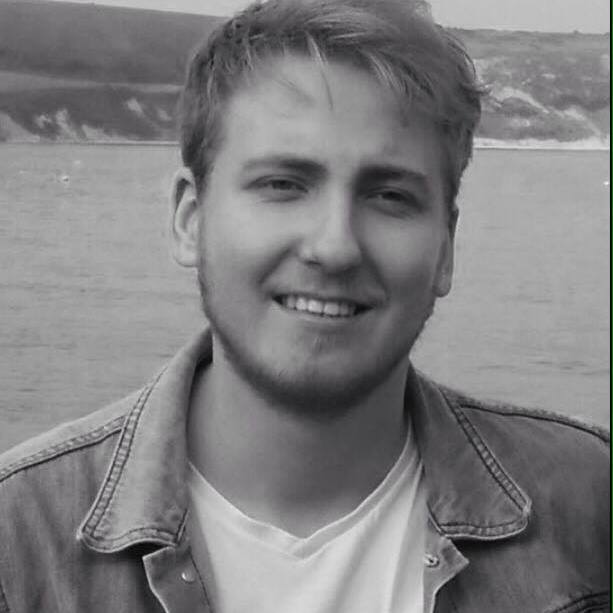 Matt has been gaming since he was young, and enjoys exploring obscure indie games in between the latest AAA releases. The train sequence from Uncharted 2 still blows his mind. Find him on twitter @mshore94.