GameSir X3 vs Razer Kishi V2
A battle between two great Android controllers.
The sturdy GameSir X3 has some great features including a built in fan and customizable button layout. Although bulky, It fits a lot of mobile devices, making it a versatile and solid option for most gamers.
For
Fits a lot of mobile devices
Built in cooling fan
Swappable face buttons
Against
Bulky design
Fan has to be plugged in
The comfortable and ergonomic design of the Razer Kishi V2 is perfect for on the go gaming, and although its thumbsticks could be better, its overall build quality and remappable buttons are sure to impress.
For
Sleek, comfortable design
Satisfying face buttons and D-pad
Remappable buttons
Against
Macro buttons are difficult to reach
Bad thumbstick design
Android mobile controllers are very common nowadays, with many companies taking advantage of the rise of mobile gaming. There are many different designs of Android compatible controllers, with the most common and arguably most successful of these turning your phone into something reminiscent of a handheld console. GameSir and Razer are companies that have both taken this approach, and there are many similarities between their latest controllers, the GameSir X3 and Razer Kishi V2.
GameSir X3 vs Razer Kishi V2: Design and Features
Why you can trust Android Central Our expert reviewers spend hours testing and comparing products and services so you can choose the best for you. Find out more about how we test.
Both the GameSir X3 and Razer Kishi V2 look very similar, with the two sides of each controller extending in order to place the Android phone into the middle. The X3 looks more striking and is quite bulky, which could suit larger hands. If you do have large hands though, the small thumbsticks could be an issue, although some rubber covers can help offset this. It also features a fan on the reverse of the unit, enabling players to cool their phones as they play, which is incredibly useful when considering how hot phones can get while running more demanding games. The fan can only be used when plugged in, unfortunately, but it is still a great feature. The reverse features a textured grip, although its bulky frame can be awkward to hold after a while.
The Razer Kishi V2 is a lot sleeker, with a lighter frame that feels very comfortable to hold. Alongside the usual buttons you'd expect to see, programmable macro buttons add a deeper level of flexibility when gaming. In practice though, they aren't always able to be used and can be accidentally pressed. The face buttons are very satisfying to use, offering a substantial click when pressed, while the thumbsticks, although also small like the X3, are very comfortable. Like the X3, the Kishi V2 features a textured grip on the reverse, reducing hand strain during long play sessions.
GameSir X3 vs Razer Kishi V2: Specs
The X3 and Kishi V2 are similarly priced and offer broadly comparable experiences, and there are many similarities between the two in terms of specs and how each feels to use them. The size and build quality are two key factors, with the X3 a lot heavier and the Kishi V2's sleeker, lighter design making it more suitable for travel. Both controllers use a USB-C connection, and both support a wide range of devices, although the X3 caters to more models than the Kishi V2.
Swipe to scroll horizontally
| Header Cell - Column 0 | GameSir X3 | Razer Kishi V2 |
| --- | --- | --- |
| Compatibility | Android/IOS | Android/IOS |
| Connection type | USB-C | USB-C |
| Thumbsticks | 2 | 2 |
| D-pad | Yes | Yes |
| Macro buttons | No | Yes |
| Dimensions | 180 x 88 x 48mm | 92.2 x 180.7 x 33.9mm |
| Weight | 270g | 123g |
| Price | $99,99 | $99.99 |
GameSir X3 vs Razer Kishi V2: Performance
In terms of performance, there are again similarities. Since both controllers are similar in terms of design, the differences come in how comfortable each one feels to use with the more satisfying buttons on the Kishi V2 perhaps pushing it ahead of the X3 in this area, although its thumbsticks are certainly lacking and are occasionally hard to use while playing.
Some level of customization is present for both controllers too, with the X3 allowing the player to swap the ABXY buttons into any configuration that they choose, catering to players that are more used to either the Xbox or Nintendo button layouts. The Kishi V2 doesn't allow you to manually swap buttons, but it does allow the remapping of buttons and programming of its macro buttons through the Razer Nexus app. The extra cooling from the X3's fan is a nice touch, helping prolong gaming sessions by making your phone cooler as you play, but the need to have this fan plugged in removes some of its appeal.
GameSir X3 vs Razer Kishi V2: Which should you buy?
Both the GameSir X3 and the Razer Kishi V2 are very similar Android gaming controllers in terms of what they offer to the player, and ultimately, the decision on which of the two controllers to purchase comes down to personal choice. The X3 suits players with larger hands and does the basics very well. It caters to more mobile devices due to its adjustable fit, and the buttons and thumbsticks feel good to use. There are also some excellent touches such as the fan and swappable face buttons, and the X3 is, therefore, a solid choice if you're looking for a great quality Android controller.
The Razer Kishi V2 is the better choice for the gamer on the go, with a sleeker, less bulky design and more comfortable feel. It doesn't have a fan like the X3, but it also doesn't have features that are only useable when plugged in, also contributing to a more helpful product for portable gaming. The Kishi V2 also features remappable buttons and a high-quality feeling to the face buttons and D-pad. While the Macro buttons are hard to reach, and the thumbsticks are poor, the extra overall quality and sleeker design make the Razer Kishi V2 a difficult controller to ignore, and one that arguably deserves a purchase over the also great X3.
With some great features including a fan and customizable face buttons, the GameSir X3 offers a lot to an Android user. The adjustable fit means many different phones can be used with it too, but its bulky design would suit larger hands most.
The Razer Kishi V2 offers a sleek and comfortable gaming experience. While there are some minor gripes, the overall build quality and ease of use makes it an excellent choice for any Android gamer.
Get the Android Central Newsletter
Instant access to breaking news, the hottest reviews, great deals and helpful tips.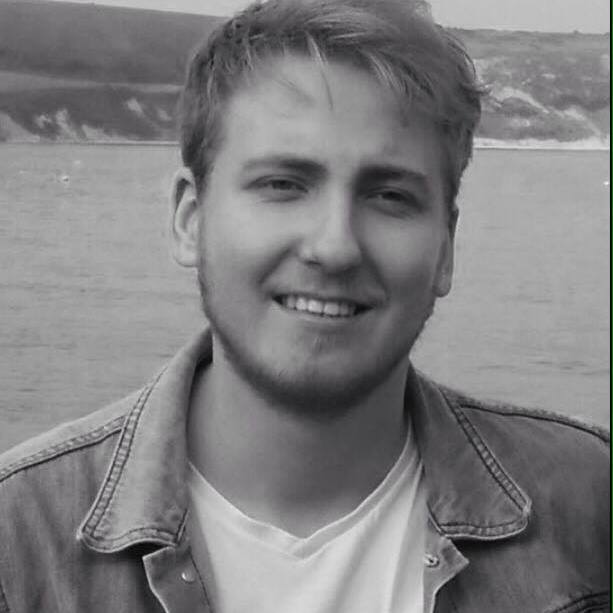 Matt has been gaming since he was young, and enjoys exploring obscure indie games in between the latest AAA releases. The train sequence from Uncharted 2 still blows his mind. Find him on twitter @mshore94.
Both the GameSir X3 and Razer Kishi V2 offer excellent Android compatible controllers. It ultimately depends on personal preference and specific needs. I recommend reading reviews and comparing their features to determine which one suits you best.

Reply