Facebook posts Q2 2014 earnings: $2.9 billion revenue, 1.32 billion monthly active users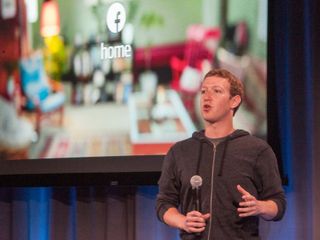 Facebook has just reported its Q2 2014 earnings, showing growth in revenues, income and user numbers. As for the financials, Facebook saw a 61 percent jump in revenue over Q2 2013 to $2.91 billion, with net income also jumping to $791 million, a boost of 139 percent over last year. Operating income, operating margin and EPS were all up substantially from last year.
On the user side of things, Facebook reported that it now has 1.32 billion monthly active users, up 14 percent year-over-year. Daily active users total 829 million, up 19 percent from last year. More importantly for Facebook, monthly active users on mobile hit 1.07 billion, up 31 percent in the last year, while monthly active users on mobile were up 39 percent to 654 million.
Those are pretty impressive growth numbers from a company that already has so many users, and it doesn't seem the growth will be stopping any time soon.
Source: Facebook
Andrew was an Executive Editor, U.S. at Android Central between 2012 and 2020.
Happy to say they didn't get evan a penny from me.
Same thing for Twitter.
If you squat to pee maybe they will appeal to you

There are 2 numbers for active montly mobile users... I suppose it's the latter one, isn't it?

IImpressive growth from a company that only exists for one thing: social networking. FB also done pretty well in the mobile ad space. If FB ever creates their own search engine out of all the data they have now. It's game over. Posted via Android Central App

Not really. Have you considered seeing a therapist for your trolling? It seems to be a compulsion of yours.

I am happy for Facebook. What I don't understand is their ad business. I've never seen an ad on Facebook that doesn't look like a spam.... Posted via Android Central App

1.32 billion monthly active users? And I guess they include all the walls Like: Bring back this, Save something or another, Cancel the Kardashians (which is good), Class of XX reunion. makes me wonder how much garbage walls are on FB that people create, including every business imaginable that uses FB to advertise or contact, that are considered users.

What about, fixing the Facebook app for androids? It's really depressing. Posted via Android Central App
Android Central Newsletter
Get the best of Android Central in in your inbox, every day!
Thank you for signing up to Android Central. You will receive a verification email shortly.
There was a problem. Please refresh the page and try again.