Facebook announces forwarding limit to stop spread of misinformation on Messenger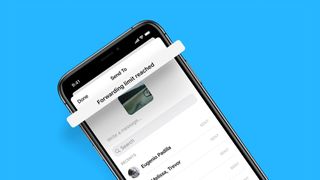 (Image credit: Facebook)
What you need to know
Facebook is announcing a new limit to message forwarding in Messenger.
Users will only be able to forward messages to five people or groups at a time.
It is hoped the move will stop the spread of "viral misinformation" on the platform.
Facebook is today introducing new limits to forwarding messages on Messenger in a bid to stop the spread of viral information.
In an announcement today the company stated:
Facebook said that as the COVID-19 pandemic continues and the U.S. election looms, controlling the spread of misinformation "is critical."
Facebook says the measure will provide "yet another layer of protection by limiting the spread of viral misinformation or harmful content," stating it believes it will keep people safer online.
Facebook recently bolstered the security of Messenger by adding support for Touch ID and Face ID on iOS. From that report:
Facebook says biometric security will also make its way to Android "in the next few months."
Or prevent the spreading of information they (Facebook) dont want people to see. Facebook and Google (Youtube) have just become another platform controlled by those with an agenda and if you do anything that puts that agenda at jeopardy you get censored.

I agree. They've become judge, jury and executioner in which information they'll allow and which they'll kill.

Interesting that this happens right before the election. Coincidence??? I think not.

There are other reasons to forward things to large groups of people. Some of us use FB for event planning and related community organization stuff - that has nothing to do with viruses or politics. This is yet another new limitation that is making the platform difficult to justify.
Android Central Newsletter
Get the best of Android Central in in your inbox, every day!
Thank you for signing up to Android Central. You will receive a verification email shortly.
There was a problem. Please refresh the page and try again.