Eight Android phones to buy instead of the 8GB iPhone 5c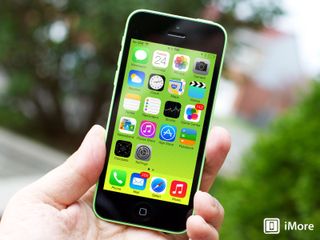 Apple's new cut-price iPhone model is still more expensive than many high-end Android phones
Apple has this morning launched an 8GB version of the iPhone 5c — a new budget offering for those willing to trade cut-down internal storage for a slightly reduced price tag. In the UK, a SIM-free 8GB iPhone 5c will set you back £429 directly from Apple's online store — a saving of only £40 compared to the 16GB 5c, but a saving all the same.
Nevertheless, the 8GB device's relatively high price tag highlights the many high-end Android phones around this price point, all of which boast 16GB or more of storage — and in some cases, many other advantages too.
Let's take a look at some after the break.
LG G2 — £299 (16GB) (opens in new tab) / £339.99 (32GB) (opens in new tab)
LG's flagship G2 has been heavily discounted in the UK, but right now its SIM-free pricing on Amazon.co.uk matches that of its Googlified cousin, the Nexus 5. Either of these represents great value at the £299-340 price point — and the G2 offers a larger screen, higher-res than the iPhone, at 5.2 inches of 1080p versus 4 inches at 640x1136. LG's phone also has a top-notch 13MP camera, and the 32GB model offers four times the internal storage of the 8GB iPhone 5c.
More: LG G2 review
Nexus 5 — £299 (16GB) (opens in new tab) / £339 (32GB) (opens in new tab)
Google's Nexus 5 pricing hasn't moved at all since its launch last November, but it remains great value almost four months on. For between £299 and £339 on Google Play you get G2-class internals, a 5-inch display and the latest "pure" Android 4.4 KitKat, with speedy updates from Google in the future. Weaknesses include battery life and a slightly wonky 8MP camera — but in any case, the Nexus 5 is a flagship-class product available for considerably less than the competition.
More: Nexus 5 review, Nexus 5, two months on
Sony Xperia Z1 and Z1 Compact — £399.99 (opens in new tab) and £386.99 (opens in new tab) respectively
The Xperia Z1 is about to be superseded by the Z2, which is due to launch in the next month. But at a little under £399 it's still worth a look, offering a larger screen and double the storage of the cheapest iPhone 5c for less cash. The more interesting proposition, however, might be the smaller Xperia Z1 Compact. At £386.99, the Compact offers the same internals as the Z1, only with a smaller 4.3-inch display and a more pocketable design.
More: Sony Xperia Z1 review, Xperia Z1, three months on, Xperia Z1 Compact review
HTC One (2013) — £364.99 (opens in new tab)
We're only a week out from the expected launch of the all new HTC One (M8), but last year's model, the M7, is decent value at around £365 SIM-free. Unlike the iPhone 5c, it boasts a metal-backed design, a larger, higher-resolution display and four times the storage in the 32GB base model. Sure, the HTC One is a year old at this point, but it's also worth remembering the iPhone 5c is essentially a rebadged iPhone 5 in a plastic casing.
More: HTC One (M7) review, HTC One, one year on
Moto X — £306 (opens in new tab)
Our top Android phone of 2013 is available with 16GB of storage for £306, and offers unique features like touchless control — the ability to activate the phone, even when it's in sleep mode — and active display, which pulses notifications on-screen when the display is turned off. On paper it's got less hardware muscle than many competitors, but the Moto X also offers a highly ergonomic design and near-stock Android 4.4 KitKat out of the box.
More: Moto X review, Moto X, six months on
Samsung Galaxy S4 — £318 (opens in new tab)
The GS4 wasn't our favorite phone of last year — and with a successor on the way, Samsung buyers might be advised to save their money and look at putting it towards a GS5 instead. Nevertheless, a little over £300 for a 5-inch 1080p device with a 13-megapixel camera is nothing to sniff at, and that's before you consider the array of bells and whistles from Samsung, such as hover-touch and a built-in pedometer.
More: Samsung Galaxy S4 review, Galaxy S4 three months on
Samsung Galaxy Note 3 — £400-459 (opens in new tab)
Shop around on Amazon and you'll be able to pick up a Galaxy Note 3 for less than the £429 Apple's asking for an 8GB iPhone 5c. The Note 3 still ranks as our favorite oversized Android phone, with a gigantic 5.7-inch 1080p display, 32GB of storage and a wealth of stylus-based functionality thanks to Samsung's S Pen.
More: Samsung Galaxy Note 3 review
Discounts to come?
It's likely other retailers and carriers will begin offering the 8GB iPhone 5c for less than Apple's initial asking price of £429. And it's also worth mentioning that there's no word on U.S. pricing or availability for this model at present. But many of the devices we've listed here are flagship-level Android phones priced substantially lower than Apple's cheapest "current" iPhone in the UK. And even with new flagships from HTC, Sony and Samsung about to land in the next month, it's worth considering these Android alternatives before stumping up the cash for Apple's 8GB offering.
More coverage: 8GB iPhone 5c on iMore, iPhone 5c review
Have you listened to this week's Android Central Podcast?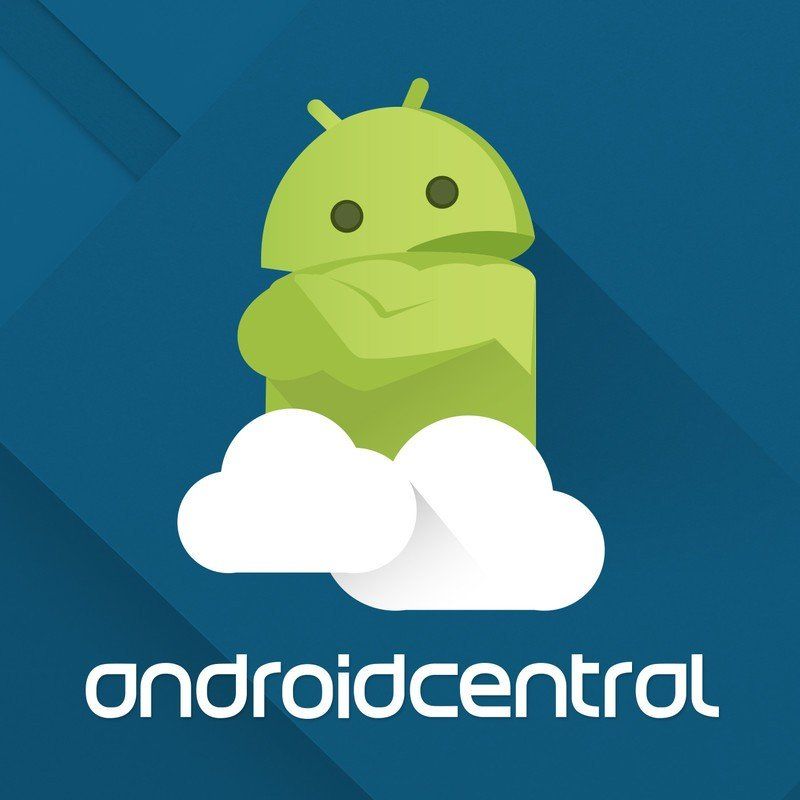 Every week, the Android Central Podcast brings you the latest tech news, analysis and hot takes, with familiar co-hosts and special guests.
Get the Android Central Newsletter
Instant access to breaking news, the hottest reviews, great deals and helpful tips.
Alex was with Android Central for over a decade, producing written and video content for the site, and served as global Executive Editor from 2016 to 2022.
Laughable how a "budget" phone is priced at $700 usd.

But the iPhone is the only one that will receive updates for years to come and is only roughly $0-$99 on contract the way that most people buy phones. Not to mention a cleaner easier to use interface. And doesn't 429 euros = less than $600? Where is $700 coming from? Still too much for any phone, to me any of them aren't worth over $100. Its just a phone!

It's 429 pounds, not euros. £429 = $711 today. just sayin' ;|

Ahhh.....that would make sense! I thought it was Euros!

in France is €559
https://www.apple.com/fr/iphone/#mn_p
in EU prices include all taxes
so €559 usually match $559

The Nexus 5 will receive updates for years to come. The only reason the galaxy nexus didn't receive a KitKat update was because it had a Texas Instruments CPU. TI doesn't make mobile processors anymore, so no one to update the CPU to KitKat

I assume it's the GPU, not the CPU that's the problem. But either way, presumably the source code is available for this thing - or at least the binary that was used to build 4.3. If Android's going to support any old hardware any manufacturer wants to build, Google's going to have to keep the ABI's stable enough that a new point upgrade doesn't render the system unbuildable for lots of existing hardware. And even if they can't do that, they'd sure better be able to do it for *their own* devices. If the G-Nex was going to be built using TI hardware, then Google should've secured either multiyear guarantee of drivers for that hardware - even if TI decides to stop producing it - or at least a fallback option to acquire the driver source if TI refuses to continue support. Phones used to be disposable items - acquired for free with your contract. That's not (as) true anymore - and apparently Google *likes* that that's not true anymore. So stop rendering 2 year old $400 devices obsolete.

But, Its an Iphone. Doesn't everybody use an Iphone? Wish I had a nickel for everytime I heard stuff like this uttered out of someone's yap.

But those updates will keep being years behind Android, so who cares?

In the UK because they don't seek subsidized phones. The 16 GB version in the US is $549 which is easily in line with equivalent Android phones.

This is highway robbery. Shaking my head. StealthDroid - Working on his Nexus 7 in the Nexus Lab

I wouldn't pay that much for a 128GB iPhone 5S. I want a phone that's actually MINE, not something that Apple leases to me so that I can use their phone per their rules.

The iPhone is a status symbol. You don't have to have brains, you just have to want to feel like you're better than everyone else. I'm not saying that's smart. I'm saying people do stupid things for the sake of being the most popular. The iPhone is simple and holds your hand for a reason. Unsmart people need to be told what to do. They aren't happy until you do everything for them. Posted via my SPARK enabled Sprint LG G2, with 32GBs of internal memory and no sdcard. (Bring on 4.4.2, I can handle it.)

Whatever dude. I like having a better App Store, personally.

Google's Play Store isn't perfect, but it's good enough for many people. You don't have to like it, lol. Posted via my "Gift from God" Note 3, my "Blessed" iPad Mini 2, or my "Risen" Asus ROG"

many of the apps that are paid in the Apple Appstore are free on Android. just sayin.

Oh, you opted to pay highway robbery price for a device because of apps that were not developed by the hardware seller? So, are you on androidcentral to troll?
I have used galaxy, iPhone 5 (Due to my mobile phone traitor wife, whom the kids and I still love dearly in spite of her love for iPhone), Windows Lumia 925. I made a list of all apps that I use, I found that all of them existed across all three OS platforms (53 in all including games). The only one app I will say was well done on windows than others is Onenote. That is not because iPhone and or android hard wares were worse than the lumia, its just because of the developer (Microsoft) whose areas of expertise is windows environment or deliberate attempt to short change other platforms in terms of features. I use office 365 my family subscription across these platforms without issues. But, I will take Windows and or Android phone anytime any day over iPhone. The idea that for Android and Windows, there are multiple vendors vying for my hard earned money is good competition that will always accord me value for my money as consumer. while you just take the pill that Apple dishes out and say thank you for robbing me blind with the 1 or 2 phones they release every 2 years or so.

About a year ago, I was involved in a car accident. I was sitting at the northern stop sign at a 4-way intersection with a 2-way stop (north and south stop signs). There was a car on my left driving from east to west; he had the right-of-way. There was a lineup of cars at the southern stop sign. The 2nd car in the lineup suddenly pulled out to the right, into the right-turn lane at the stop sign. Instead of turning right, he ran through the stop sign and tried to cross from south to north. In the middle of the intersection, he collided with the driver who had the right-of-way, destroying both cars and deflecting the right-of-way vehicle at me. That vehicle hit my vehicle directly on the driver side wheel well, which had enough force to move my vehicle 6 feet to the right. The idiot who caused the accident was playing with his new iPhone while driving. That's not the worst part though. Someone called him while the police were taking statements, and the idiot turned to me and asked how he could check his voicemail. There were so many, many sarcastic and brutal answers that came to mind, but I was able to contain myself enough to say "push the voicemail button." Apple products do appeal to a certain crowd, I suppose. Unfortunately, even the simplest design can't fix stupid.

Probably he was trying out the Apple maps... LooL :p

oh god, get over yourself. its a damn phone.

Then don't buy Samsung because "KNOX Pox" is worse than anything Apple ever did.

I love my nexus 5's 8GB camera ;)

Who in their right mind would buy an 8GB iPhone 5c at that price? :\

Honestly? Someone looking for a stellar camera. Only the gs4, xperia and lg even approximate the camera quality of the 5c and even then its hit or miss. Far easier interface too. Not saying I'd take one over the aforementioned phones, but I can see where others might Posted via Android Central App

A stellar camera that can only take 2 photos before filling the internal storage. At least Apple lets you use external storage... oh wait...

People who want a status symbol over functionality?

iPrices.. Lmao Posted via Android Central App

Haha Posted via Android Central App

Apple and their margins laughing all the way to the bank. Posted via Android Central App

That is the one thing about Apple products that I don't like; the price. For $700, I can buy a 16GB Moto G unlocked, Acer C720 Chromebook, and Galaxy Tab 3 with over a $100 left over for accessories.

Possibly but it doesn't work like that. I couldn't buy all those things here for £430 Posted via Android Central App

Moto G 8gb £100
Nexus 7 2012 £120 (possibly cheaper if you're lucky and willing for refurbished)
HP Chromebook 11 £230
Total = £450 If someone decided to buy this iphone over that bundle then they aint no friend of mine!!!

Yes, a decent package, but not the same and no $100 change. Regardless I'd much rather have the moto g over any iPhone Posted via Android Central App

How can somebody compare apple toys with those top smartphones is beyond me...And they cost even more!
Even a Moto G is way better than an iPhone, common...

One would assume that this is a genuine attempt by Apple to release the 5c 8gb as a budget device giving the reduced storage. The logic fails and do they not check the competition? All the mentioned Android products offer more not just in terms of Specs but a few in the design also well all actually. This is obviously laughable so here is a lmfao at you Apple cmon it's a joke isn't it? Sent From the one the only the magnificent Note 3.

i think someone just leaked their version of April's fool day early!

But...but...its an iPhone! Posted via Android Central App

Is that the best Nexus 5 photo you guys had? Did you take that photo with another Nexus 5? j/k

One day...one day we'll get a Nexus with a really good camera... I know people disagree but I still think its a secret gentleman's agreement that Google issue any Nexus phones with sub-par cameras so there is at least one thing the other competing phones have going for them. And before all the howls...no, the camera in the Nexus 5 isn't a great camera. Hence why this N4 user is waiting to see what the N6 brings.

That is crazy. It's amazing that you can get the nexus 5v with 16gb for $350 off contract, why would anyone choose the 8gb 5c? Posted via Android Central App

To Answer because Apple enthusiasts (isheep) believe there is nothing better than the iPhone. Apple could release a 500mgz processor 250mgb Ram 1mgp Camera 4gb Storage And Still sell for £400 or atleast they would give it a go-surprised the haven't lol Sent From the one the only the magnificent Note 3.

Never a truer word spoken (typed) lol Posted from my 2013 nexus 7, yeah baby!

And if it was a Samsung phone with the same specs, but with their "typical fixed benchmark numbers" the Android PhanDroids would be buying them then because it out performed the iPhone on paper!

Go read the replies to the S5 reveal and come back buddy. Instead of the inferiority complex showing in all your replies do some research. Posted via Android Central App

You won't get a meaningful reply out of him. He created that account specifically to bash Android. Posted via my "Gift from God" Note 3, my "Blessed" iPad Mini 2, or my "Risen" Asus ROG"

Yeah, I have written him off. He adds nothing to the conversation other than trying to get people to flame him and only shows up on articles that have to do with Apple or Apple vs. Samsung.

It's cheaper on contract than the 5s, so people think they're getting a steal... People actually buy these things.

My cousins sister works for apple and make $57 dollars an hour. Just visit this site www dot apple dot com posted from the AC Slater app

I call BS. Posted via Moto X or Droid RAZR M on the Android Central App

What does that have to do with the subject of this post? Powered by T-Mobile

Isn't your cousin's sister your cousin? Posted via Android Central App

Indeed lol Posted from my 2013 nexus 7, yeah baby!

I suspect his cousins sister is also his sister.

Touché Posted via Android Central App

I just made over $700 by not buying the new iPhone 5c Posted via Android Central App

But still iPhone brand ☺ Posted via Nexus 4 ✌

There are more than eight... ... ( 0ppo F5) ...

Trying to compare the iPhone to any android phone is ridiculous. The ios ecosystem is so much more simple than the android ecosystem and, for people who don't read android blogs, this is a good thing. It would be great if it was more affordable, but this is Apple. At least ios people have a bit more choice than they had before. Posted via Android Central App

No one is trying to compare ecosystems rather value for money and you just don't get that with Apple products at present. and This 5c 8gb that is trying to pass as a budget device is outright ridiculous. Sent From the one the only the magnificent Note 3.

This isn't more choice, this is last year's device in slightly different packaging. That isn't "choice".

Like it or loath it, the iPhone is an aspirational product for a lot of people. Just like the iPod before it; and just as people have been prepared to purchase overpriced under performing products in the past, simply because they bear the iPod moniker (I'm looking at you iPod Shuffle). People will buy the 8GB iPhone c in their droves, all for the "prestige" of owning an iPhone. I imagine that this is a move aimed at the teen market, or 50+ buyers such as my Mam (UK=Mum, US=Mom). People less informed, and who just want to be able to play Angry/Flappy Bird(s) and post pictures of their cats on Facebook. It could be a smart move for Apple, though i would think that there is not many people who would be unable to stretch to the 16GB version. Though perhaps these phones will be more heavily subsidized by the Telephone Networks, and as such, more affordable for a whole new portion of the populous.

8 androids phones over the iphone? i can think of a hundred androids to pick over the iphone.

These specifically are eight high end phones that cost less than the 8GB 5c :) Posted via Android Central App

They do say "a fool and their money are soon parted" Posted from my 2013 nexus 7, yeah baby!

People who own an iPhone are people who need things dumbed down for them Posted from my 2013 nexus 7, yeah baby!

Huh? It never dawned on you that they just might like iOS more than they like Android? Posted via Android Central App

Because they know no better, or at least the people I know Posted from my 2013 nexus 7, yeah baby!

As someone who works retail for a carrier, I can say that you couldn't be further from the truth. Most of the people who walk in and buy an iPhone are usually looking for the same thing: Easy to navigate OS, stellar camera, and a smooth interface, all in a device that's easily used with just one hand. Point out one high-end android device in 2013/2014 that meets that criteria.

Uh the Galaxy S3 comes to mind as well as the Galaxy S4. I've had a great experience with my Galaxy. Apple products? Not so much. It was freakin irritating to deal with iTunes and it was the only way to put music on my iPod. After a year my headphone jack died on me so I just gave up. I've yet to get my hands on the Galaxy S4.

Oh really?
Galaxy S4 mini,
HTC One mini,
The Sony Xperia Z1 compact, it's 20MP camera blows the iPhone camera away! and it's water proof.
You don't seem to know much about phones outside of Apple, so why do you work for this carrier?
It surely isn't for you're knowledge or unbiased opinion..
But of course, what do you know, no reply.... Liar? Troll?

Apple just doesn't get it! Posted from my Galaxy Note 3 or Nexus 7

Even apple people are laughing at this lol Posted via Android Central App

Being a Android user since the HTC Hero days and having the opportunity to give other phone OS's a try, I have to say..I'm glad to see Apple making move. Before I say what I'm about to say, I just want everybody to know I'm not a Troll in no way..check for me on XDA, Androidcentral, iMore, WP Central and a lot more others. People can get all upset over the cost of an iphone and that's cool But what people fail to realize is that it's true iphone's just work with little to no issues at all and so does windows phones. People fail to realize that Android devices does have issues..heck, I havent been able to download/update any of my apps for 2 months now because of some 927 error code. Oh and Google Support, was a big no help as well. People jailbreak iphones for more features, people root Android deivces to fix issues and/or flash roms that have little to no issues or to use features that was not present in the stock rom. And to be honest, when talking about the camera, the iphone takes pretty nice pics...better than the Moto X, better than the Nexus 5. The G2, I'd say does take better pics...but that's about it. Hell, the Lumia devices blows the iPhone and the every android phone out the water...lol All in all, you pay for what you get. We all have options to choose what suits us best. If pthe price is too big, look somewhere else or buy something else. Nothing against the other platforms, but I'm starting to lean Apple's way only because I'd rather have a nice looking device, with a good customer support, apps, support for updates and fixes etc. Let the flaming war begin but I spoke is the truth :)

IPhone "just work" because they do one thing at a time, and the os could run on an lcd casio wristwatch! Posted from my 2013 nexus 7, yeah baby!

100 percent agree with you. I love my s4, but there is times when my buddies ipad air and iPhone just make me jealous. . Another perk of ios, is the older products still run quite smooth. Especially the iPhone 4s. Can anyone find me n android from 2011 that runs that smooth still? But all In all, android is still my fav Posted via Android Central App

Your opinion is perfectly valid, but there is not a current Android phone with the "issues" you speak of. Those days are finally behind us. And if you want perfect bugless os, ios7 is clearly not for you. 7.1 supposedly fixed most of the bugs, but that took a timely 6 months to be released. Ios does have a better track record, but is not this perfectly stable os like you speak of it as. Posted via Android Central App

I have the Moto X, Nexus 5, S4, and S3..and they all have the issues I speak of..losts of force closes, Play store don't install or update apps, all devices on different versions of Android...these are the issues that I have with my current android devices

If you have that many forceclosures, then you are doing something wrong, don't blame the phone. I , still have a gingerbread phone that can run(plus a htc one), that can run almost anything I want( Heavily modified though), with few forceclosures. I can run xposed modules, gesture controls, floating apps, and more, with none closing, Treat your stuff right, and you won't have problems.

Force closes happen on ios too. Just as much in my experience. It is more of an app developer issue than an os. And all the listed devices should be on 4.4 except the now 2year old s3 on 4.3(maybe not all s4 variants?) unless you choose not to update them. Something that is not an option on ios because updates are force on you unless you want an nonremoveable 1gig+ download sitting around forever. Posted via Android Central App

I haven't had a force close in years. Literally.

I'll agree that some Android phones have issues. But the same can be said for iPhones too. If iPhones never experienced issues, Apple would have no need for customer support. Apple has certainly had its fair share of issues over the years. So has Android, no device is going to work 100% of the time. Today's newest Android phones just work for the most part too. I have had my Nexus 5 for almost 4 months now and I have yet to experience anything really negative. A few app crashes here and there, but I am running ART (Google's experimental runtime) so that could account for a few of them. But the money I saved buying a Nexus vs not getting an iPhone will allow me to purchase both my Nexus 5 and the Nexus 6 and still have some change left over. But in the end, I'll be happy with my cheap Nexus phone and you will be happy with your expensive iPhone.

I agree with you that iphones have issues as well. But there is ...at least in my case, I've experienced a lot fewer issues with my iphone than I did with my Android devices. And the customer support with apple is far better than any android support I've had contact with. But you're right ...all that matters is that if we're both happy with the devices that we both chose for ourselves :)

We had constant failures with Android phones over the past few years. We started with flip phones, then Windows 6.1 phones, then Crackberries, then Androids and now we are running iPhones. Since we moved to iPhones the failures have stopped and support has gone down to almost 0. The most support problems we had was setting up exchange because they didn't know the mail server address and was a 2 second fix. Same goes for Apple computers, we see far less problems on the Mac Platform. I'm not an Apple phanboi, well I am, but only speak what I have personally seen over the past 15 years of my career. The the Android phones our own IT Dept all had the same failures in a few week span. Our Marketing department lost about 12 phones all in a two week span from hardware failure which is what made us switch to iPhones. I am only aware of one hardware problem since we switched 1.5 years ago.

So, why exactly are you here? If iOS devices are the only ones you like, then there's no reason for you to be at Android Central lol. Posted via my "Gift from God" Note 3, my "Blessed" iPad Mini 2, or my "Risen" Asus ROG"

"I'm not an Apple phanboi" Wow you sure had me fooled.

What the hell phones are you guys runnin' over there? What do you put them through the washing machine? Seems like a lot of failures to me. I have had like 0 issues in the past 3 phones I have had. Imore is calling....................................................Cashxx, cashxx.

We have an Android house, and the only problems seem to be people dropping the damn things on concrete floors. Other than that, they work flawlessly. Sounds like you have some real chimps working in your IT dept.

"I'd rather have a nice looking device, with a good customer support, apps, support for updates and fixes etc."
Nice looking is a matter of taste. Personally, the iPhone design is stale and there are a lot of better looking devices on the market.
AS for customer support, Android gets faster support than iOS does with the porting of most services (and their updates) to the Play Store. I've never had a bad CS experience with a Google product. Quite the opposite.
If you wan to talk about Apps, the app store sizes are pretty comparable. Any boast of the iOS Appp store being larger at this point is like boasting that one walmart is bigger than another. You're still getting all of the same stuff. Well, mostly, the iOS restrictions on services and apps allows the Play Store to offer apps and services that iOS users can only dream about. Widgets, live wallpapers, dozens of customized keyboards (Minuum is pretty amazing). Much like the iPhone hardware design, your arguments are tired and out of date. They held true once upon a time, but iOS has largely stood still while Android has blown past them. It's too bad Apple stopped 'innovating' and has resorted to iterating.

I just want to say thanks for posting an intelligent, non-trolling piece. I love to hear all sides and experiences. Android fanboy... Yes I am, but open minded also. Cheers

Thank you for this post. It's actually refreshing to see someone not bash anyone or any brand. I haven't had too good of an experience with Apple, part of the reason I will not buy anything from them anytime soon, but to each his own.

So the cheapest Apple iPhone or Android Flagship phone for the same price or cheaper.

IMO the Note 3 is the best SmartPhone to date. I own several top of the line Androids & the 5S by Apple. The Note 3 with the S-Pen and it's muscle bound specs is just killer. I run my construction business off that all day & night and never has failed me. I am not any kind of fan boy for any manufacturer but the Note 3 is just top dog. The more you ask it to do the more it does, love that damn beast.

I'm not sure which is more laughable. The $700 budget iPhone or that we still refer to the iPhone as high end? I mean seriously? Small screen, pathetic ram, sad excuse for a battery. I mean come on. And is it just me, or does it look like R2D2 to a dump!

It matches Android phones with 2gb ram when it comes to smoothness Posted via Android Central App on Google Nexus 7 2013

How does one objectively measure "smoothness"?

He can swipe from one screen of boring square icons to the next at blazing speed!

+1!!
Do you notice all the same Apple fans are posting in this thread, I think there's about 4 of them,
Cashxx being the main guy.

Although these phones are great buys over the i5c yet you gotta admit the iPhone is still is still smoother than most of em Posted via Android Central App on Google Nexus 7 2013

No its not actually. It has a butt load of very slow animations that give the impression of smoothness. In reality iPhone animation are about as fast as Android animations set to about 1.75x. Set any Android to 2x and its very smooth, and horribly slow, just like an iPhone.

AH. I just set all my s4 animations to 2 and it's so smooth and slow. You sir are a genius Posted via Android Central App

Android lags horribly inside apps and scrolling is still a challenge today. for example , Facebook messenger app looks like poor iOS 7 clone on Android.There are so many apps which are just horrible iOS ports even to-date. I haven't seen an Android phone reaching the smoothness of IE on WP or Safari on iOS.Its nowhere near when it comes to fluidity.fps of WP is just so phenomenal. On Android , Just homescreens are smooth but games run at low fps and horrible optimization compared to iOS (funny thing is even iPad which has far more resolution can handle games much better than lesser resolution Android tablets only because of optimization) Only reason why I use Android is because of large screen , removable battery , SD-slot , USB OTG etc. features. I consider lag as a trade-off for openness and freedom.

What Android devices are you running???
I have
-Nexus 7 (2013)--Galaxy Note 10.1 2014--Galaxy Note 3
--Galaxy Note 2-- and an older Galaxy S3
All of which are perfectly fine playing games, except for the Galaxy S3 which drops some frames in high end games like Need For Speed and Real Racing.
Facebook looking like a bad iOS clone is just lazy developement, and has nothing to do with Android being a bad OS. Blame the developers. Good app developement examples are Google Maps, Poweramp, to be honest none of my apps run slow on my Note 3, Note 10.1 2014 or Nexus 7.

Apple has always be so full of themselves .touting their feeble technological inferior product like they were the next coming of jesus christ!

This isnt true you can buy the 5s out right for cheaper at any store even the apple store this is a crock of crap.
Posted via Android Central App

649.00 16gb 5s at the apple store Posted via Android Central App

I'd go for the 5S, before I'd even think about the 5C. That's just me, though. Posted via my "Gift from God" Note 3, my "Blessed" iPad Mini 2, or my "Risen" Asus ROG"

Me too but happy with the note 3 Posted via Android Central App

Also the phone will be updated for many more years than these phones.Oh and before you say that 4s lags with iOS 7 so Apple breaks devices with updates .The 7.1 update is gonna fix it and its a 3 year old phonee Posted via Android Central App on Google Nexus 7 2013

I have a note 3 plus iphone 4 the 7.1 made it like smooth like butter again but no one will admit that Posted via Android Central App

Cos it does one task at a time, a Nokia 3210 ran smooth, do you want one of them too? Posted via Android Central App

I have multi task on my iphone 4 pain in the ass but its there Posted via Android Central App

That's like a eunuch saying he has a penis. You have a penis, but no balls. And you really don't have multi tasking. You only think you do because you're blind and desperate to hang with the cool kids.

The core of Android (the Google Play suite) extends to devices running Android 2.3, released in December 2010. Software updates don't matter as much when the individual apps-including the Play store itself-can be updated through the Play Store.

So basically you are saying that Google is wasting everyone's time by releasing OTA updates like kitkat or 4.3 to older nexus devices even though they don't matter "much" ? (according to you)

Why would I want a phone for 3 years, especially one like this that is already ancient before you even buy it!?

The price justifies the philosophy of Apple one more time: you wanna be part of our ecosystem? you will pay a premium price if you do. Maybe one day i will return to Apple products, but until their prices become reasonable, i refuse to give them my money. The way i see it, all these devices cost the same or less than a iPhone 5C and are far more superior in hardware and software. Is there something i can't do without an iPhone? Don't think so...

I bought LG G2 a few days ago. Amazing phone. I really like its design and camera. :) Its much better than any iphone, especially 8gb 5c xD Posted via Android Central App

On my note 3 this app always crashes bet it wouldnt on a 5c Posted via Android Central App

Apple's on $crack! If they wonder why their warehouses are full of 5c"s , all they have to do is look at the sticker, and perceived value. The more educated people get about electronics, the less companies, like apple will be able to fleece the public. Websites like cnet, are the last holdouts, for apple, and it's funny how the apple guy, has a new report called googlelicos(?) . Apple must think people are stupid, and that will be their downfall.

I would rather have a G1 than any iPhone. The G1 can actually do more.

I love that this article basically names every single 2013 flagship. Every single one beats the 5c in specs on paper, and every single one is cheaper, or is available for cheaper, while still keeping all components/feaures comparable or better than the iphone 5c....that means every single 2013 android flagship is available for cheaper than Apple's lowest-priced (and lowest spec-ed) device, and you're still guaranteed as good or better, no matter what Android device you choose. I must get Apple's secret Kool-Aid recipe. Whatever is in it that makes people dumb enough to buy this crap, it's obviously working.

Wake up, Apple !! Posted via Android Central App

Where's Xiaomi Mi3? Huh?????

tl;dr: Every flagship Android phone launched in 2013 is cheaper than the iPhone 5c 8gb.

Of you think this is a good deal, I got a Moto Razr to sell you. Only $299.99! Posted via Android Central App

OMG! The G2 is a total steal! You forgot to mention the insane battery life :)

If the phone only comes with 8 GBs of internal storage, how much is left over after the OS is installed? Then you have to take into account that there is no expandable storage and icloud only gives you 5 GBs of storage for free and this really is a horrible deal. Apple just needs to let it go.

You can get a Motorola Moto G (8GB or 16GB) phone for under $200!!! And it's still better than iPhone 5C in hardware specs.

I'd get all these phones instead of the iphone 5S

Every one of those phones is outdated and due to be replaced except the Nexus 5. Useless article.

Even if they all, including the Nexus5, are due to be replaced they are not outdated and they all run on newer technology and have better specs than the 5c. The point of the article is to show you that you can get any of the 2013 android flagships for less than Apple's cheapest lowest end offering. Posted via Android Central App

And the iPhone 5C isnt? It is March, they come out with new devices in September. Many of these devices launched late last year, like the Note 3, LG G2, etc... So if you think about it, buying an Android device that still does more, today, for less than an iPhone, is STILL a better value. Even with the value of selling that iPhone that no one will buy cause there will be other ones more in demand and with a better sale value than that 8GB crap.

The good thing about Apple products is that they keep their value, so in the future you wanna resale them you are gonna get your money back, i have a 2009 MacBook Pro, back then when i bought it from a friend i paid $800 dollas and i bet you i can get almost as close to what i paid for!!

Why are all these prices in Sterling? Lets be real here, majority of these devices cost MORE than the iPhone 5C 8GB in America, however, they also come with NFC, larger batteries, better screens, more memory by not only double but by quadruple in many of them.

I don't care about Apple, and I really don't care how much it costs to buy the cheapest iPhone. Lastly, I care even less about anyone else's opinion about Apple, because they aren't me. Charge all they want for their products, most of us already have our minds made up anyway. Posted via Android Central App

my Aunty Kaylee recently got a nearly new blue Volkswagen Routan by working part time off of a macbook. see this W­ o­ r­ k­ s­ 7­ 7­ .­ C­ O­ M­

Go S4! Posted via Android Central App

8GB: Maximum 2-3 (good graphic) games and you are out of space... and then we dont even talk about the storage that cache takes...

The problem with apple bandwagoners is they will buy the iphone no matter what... they never doo their own research...automatically the iphone is the best(no proof or facts?)... but they are ignorant.. they buy anything with the apple logo on it... Who is there right mind would be a $550 16GB Iphone 5C??? when i could buy a 32GB Nexus 5 for $400

They are milking their brand name. A cheap move by Apple (Just like Apple maps , Siri etc.)

http://appleinsider.com/articles/14/03/22/apples-iphone-5c-failure-flop-...

Congratulations!
You found a misleading article on a biased Apple fanboi site! Hip hip Hurrah to you!
Now here's where you're wrong!
:Those figures don't reflect real sales figures. they are simply statistics, brilliant idea though.
And the iPhone's A6 chip doesn't outperform the S4, I did 2 benchmarks with a real world S4 and my sisters iPhone 5, and the 5C uses the exact same internals!

I've a S2 (T-mobile Hercules t989 - custom Rom) that I've had for two years. Does most anything that the newest phones do. What I find not smart is: Spending hundreds of dollars on any phone that really doesn't do anything more. I'm an Android freak, I admit .... but I don't waste my money on a new device when my present one works just fine! Still waiting, however, for the next phone that was as significant as the S2!!!!!

The Z1 Compact beats the iPhone 5S let alone the 8GB 5c =P

BlackBerry Z10 - £149.95 from BB online store.

Look at all these Apple fannyboiz crawling the AndroidCentral articles just to troll and fight. Posting stupid links to AppleInsider

just wanted to say thanks to all of you see before this hour of reading your comments i have finally decided what i want. at first i wanted to switch from my pantech flex to an iphone (fad) but now after reading this i made up my mind . im gonna get the sony xiperia z1 and i wanna thank damien lobb for posting about it .:)