The Pixel 6 feels like the first real, premium Google phone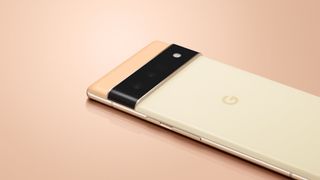 (Image credit: Google)
The Pixel series started with a simple premise: the best of Google in a phone. But Google's journey from Pixel 1 through to Pixel 5 has been anything but smooth. As we broke down in our 'Pixel Imperfect' feature around 18 months ago, each of the first four generations of Pixel flagships was undone by basic hardware oversights. Whether it was the Pixel 2 XL and its lackluster screen or the Pixel 4 with its famously terrible battery life, there was always something holding these flagship Pixels back.
So the Pixel 5 was a break from the norm. Cheaper, with killer battery life and a (largely unchanged) camera, the Pixel 5 remained competitive at its aggressive price point. Despite its less powerful CPU, the Pixel 5 is the best Pixel yet, but it's not the true flagship many enthusiasts were hoping for.
And, with Google having apparently pivoted away from traditional flagship phones in 2020, many of us were left wondering what's next for the Pixel brand. The conventional wisdom seemed to suggest it might stay in the relatively safe mid-range space?
The reality, it seems, is quite the opposite. With the Pixel 6 series in general, and the Pixel 6 Pro in particular, high-end Pixels are back. And if the early details revealed by Google are anywhere near the mark, these phones look poised to make the first five generations of Pixel look like boring trial runs for the first real Google smartphones.
Google unveiled the design and core features of the Pixel 6 and Pixel 6 Pro in a Pixel teaser today. While Google only revealed the processor and the camera configurations, the details point to a high-end phone likely accompanied by a high-end price tag. The vanilla Pixel 6's flat screen, larger bezels, and dual camera suggest a lower price point, but there's little doubt that the 6 Pro will seek to challenge the best Android phones of the moment.
At the center of the most Googley Google phone yet will be the firm's new Tensor processor, a.k.a. GS101, a.k.a. Whitechapel. While specs haven't been confirmed, the Google-designed chip reportedly uses a tri-cluster design with two ARM Cortex-A78 cores, two A76 cores, and four A55 cores. That could put it behind the Snapdragon 888 and Exynos 2100 in terms of raw horsepower, especially in single-threaded tasks. But, as AC's Jerry Hildenbrand writes, Tensor doesn't need to score top marks in synthetic benchmarks to power the most premium Pixel yet.
There's more to this than just CPU cores, though. Tensor could save power by passing on the Cortex-X1 cores used in Qualcomm and Samsung's latest offerings and make up the difference in superior AI performance. Google has dabbled in custom chips in Pixels in the past, with its Pixel Visual Core, Pixel Neural Core, and Titan M security chip. Even before the recent Pixel 6 announcement, XDA's Mishaal Rahman had reported that a dedicated TPU (Tensor Processing Unit) will indeed be coming to Google's next-gen chipset, likely a distant descendant of the Neural Core, last seen in the Pixel 4 series.
In short, even without trailblazing single-core performance, Tensor could enable AI features that simply aren't possible on rival Android phones. And thanks to a leaner CPU cluster, it could do so while saving power compared to high-end Snapdragon.
Google is keeping the exact specifics to itself for now, but a Tweet from the @MadeByGoogle account paints the broad strokes. "The highlight of Tensor is that it can process Google's most powerful AI and ML models directly on Pixel 6," the account says, "You'll see a transformed experience for the camera, speech recognition and many other Pixel 6 features."
It's also important to note that, with Qualcomm out of the picture, Google would have almost full control over how long it wants to support the Pixel 6 series in the future. At the very least, we'd expect Google to match the four years of security updates now promised by Samsung flagships. Tensor could allow for a much longer support lifespan, perhaps even matching some iPhone models.
The Pixel 6 Pro's design also screams "premium" — a refreshingly punchy aesthetic after an incredibly dull year in Pixel hardware designs. With a 6.67-inch screen diagonal, the Pixel 6 Pro lands comfortably within "big phone" territory — the first large-screened Pixel in two years. Dual stereo speakers are also reportedly present, meaning the dual-tone paint job isn't the only Pixel 2 XL throwback feature in the new model.
If you're like me, though, the main attraction of the Pixel 6 Pro will be its camera setup. The Pixel's main rear camera has seen only minor upgrades since the Pixel 2 series and is long overdue a major overhaul. Google's Rick Osterloh has confirmed that's exactly what's coming, with the decidedly chonky new camera bar around the back of the Pixel 6 accommodating much larger sensors that wouldn't be able to fit in a traditional square camera bump.
And in a post on Twitter, the company has confirmed the presence of a 4X super-telephoto shooter in the Pro model. AC understands a 50-megapixel sensor will be used in the Pixel 6's main camera, a serious upgrade from previous models.
Google's new Tensor chip is also sure to be a big deal for photography. In addition to greater raw horsepower to process the output of that 50-megapixel main camera, its machine learning prowess could represent an enormous leap forwards for image processing. One particular area where machine learning will help is video processing.
Speaking to The Verge, Google hardware boss Rick Osterloh revealed that Tensor enables the same HDR+ processing performed on still shots to be applied to every frame of 4K video from the Pixel 6. HDR video in itself is nothing new, but Pixel HDR applied to ultra-high-definition footage could make the Pixel 6 as revolutionary for video as the Pixel 1 was for photos.
The first couple of generations of Pixel cameras were years ahead of their time in terms of computational photography. But the competition has gotten better at fancy AI photo processing quicker than Google has been able to update its camera hardware. The Pixel 6 Pro looks set to combine Google's legendary postprocessing with its biggest hardware upgrade ever. The results, especially for the main camera and telephoto, could be something very special indeed.
A true Google flagship phone is something Android nerds have been craving since the days of Nexus phones. And with the Pixel 6 Pro, that elusive combination of Pure Android, fast updates, top-end specs, and an industry-leading camera could finally be here.
This is perhaps the first real Pixel flagship. And Google, it seems, is finally trying to build the premium smartphone that only it can make.
Sign up for Black Friday email alerts!
Get the hottest deals available in your inbox plus news, reviews, opinion, analysis and more from the Android Central team.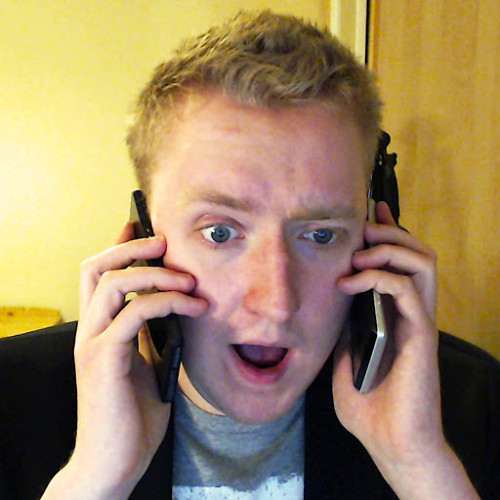 Alex was with Android Central for over a decade, producing written and video content for the site, and served as global Executive Editor from 2016 to 2022.