The Google Pixel 6 and 6 Pro will launch this fall with custom-built Tensor chip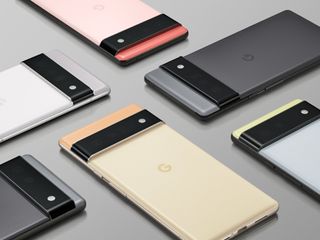 (Image credit: Google)
What you need to know
Google teases its upcoming Pixel 6 and Pixel 6 Pro.
The teaser includes official images and information about the upcoming flagships.
The Pixel 6 smartphones will come equipped with Google's new Tensor chip.
The Google Pixel 6 and 6 Pro are official, as the company has taken to its official blog to tease its upcoming flagship smartphones.
Despite some conflicting rumors that Google was sticking with the "XL" moniker for its larger Pixel, the company has now made the "Pixel 6 Pro" name official for its beefier model.
The company also provided some details about the build and design of the devices, with a matte aluminum finish on the Pixel 6 and a polished aluminum frame on the 6 Pro. Both devices will also come with "improved sensors and lenses" to help compete with some of the best Android phones on the market. The cameras come with a new design that will better accommodate the upgraded system.
Google did not provide many specifics on the cameras, but the Pixel 6 Pro will be equipped with a triple camera setup that includes a 4x telephoto sensor, while the dual-camera setup on the Pixel 6 will miss out on the telephoto lens. Both devices are expected to feature an ultra-wide sensor as well.
The new smartphones will run the new Android 12 upgrade with Material You and are powered by Google's new Tensor chip, previously known as "Whitechapel." The company says the chip was designed with a focus on AI and machine learning "to unlock specific experiences for our Pixel users" and will enable many new features and experiences.
Google says Tensor will build on its previous experience with computational photography and speech recognition to run its "most powerful AI and ML models" for imaging, speech, and more. The company hints at improvements with voice commands, translation, captioning, and dictation, which will be processed on-device thanks to the new chip.
Alphabet and Google CEO Sundar Pichai expressed his excitement for the massive advancements that Tensor will enable for the upcoming Pixel 6 smartphones, saying that it's the "biggest innovation in Pixel" that the company has made to date:
The new Pixel 6 and Pixel 6 Pro will launch this fall, where the company will provide additional details like new features, technical specifications, pricing, and availability.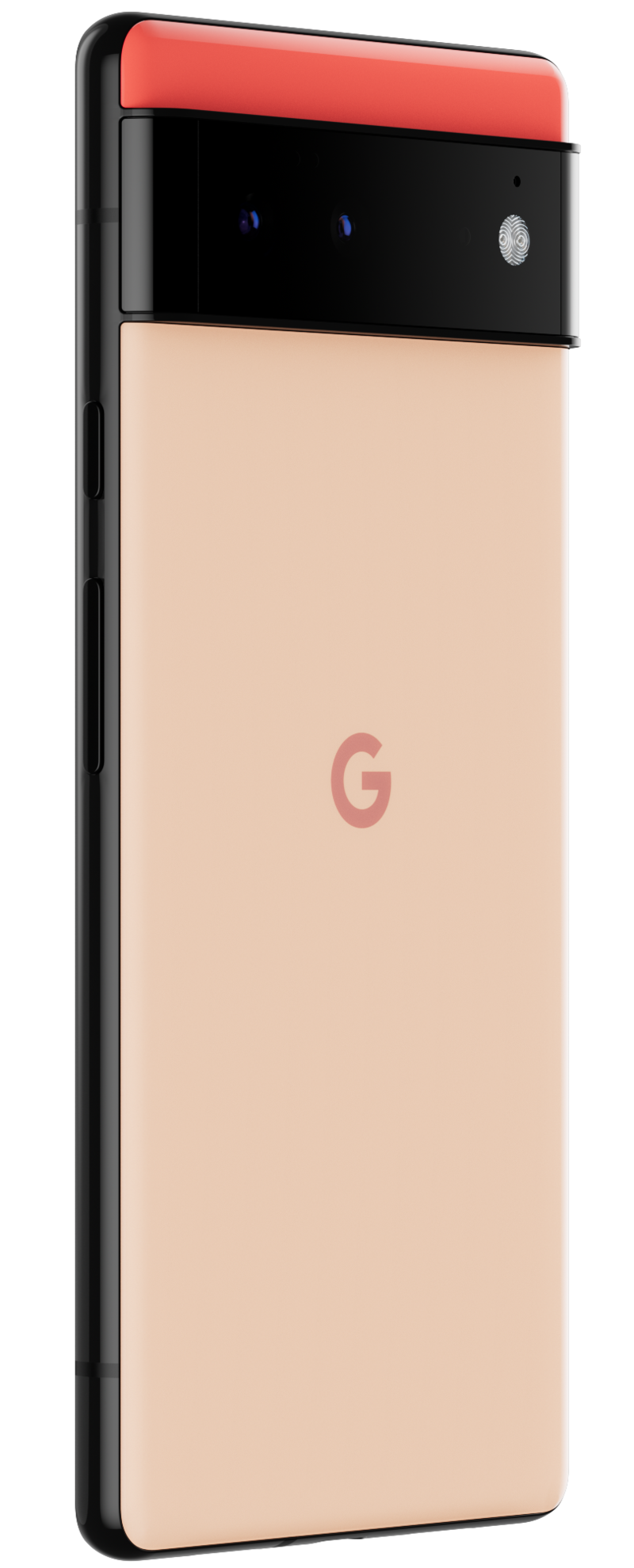 It's coming
The power of AI in your hands
The upcoming Google Pixel 6 will mark an important milestone for Google with its new custom-built SoC that will power the phone's AI and machine learning on-device, enabling better photography, speech recognition, and tons of new experiences.
Have you listened to this week's Android Central Podcast?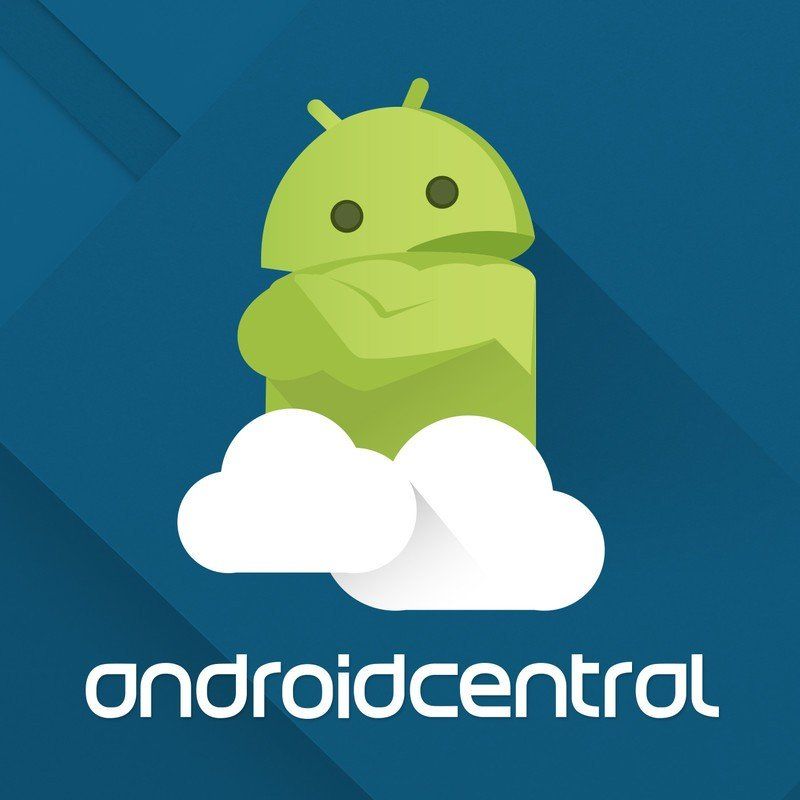 Every week, the Android Central Podcast brings you the latest tech news, analysis and hot takes, with familiar co-hosts and special guests.
Get the Android Central Newsletter
Instant access to breaking news, the hottest reviews, great deals and helpful tips.
Derrek is a long-time Nokia and LG fanboy who loves astronomy, videography, and sci-fi movies. When he's not working, he's most likely working out or smoldering at the camera.
Looking forward to benchmarks and price to see how it falls in with other flagship or midrange phones..

Looking forward to the Pixel 6 series with the new Tensor chip. Google's really gonna compete with Apple now and will be the only one to do so, nobody can claim Samsung compete with Apple where it truly matters, in the vertical integration between software and hardware, Google is gonna have a major advantage also in software updates now as well if the rumours of 5 years of software updates turn out to be true (I really hope they are).

You really think Google is gonna pull people away from Apple with this monstrosity 😂

@carbon vapor: Read before comment, it helps

I said that Google will now be on par with Apple in having their own SoC, they build Android the Pixel 6 will truly be vertically integrated and of the rumours are true about the 5 years of software updates, then the Pixel will truly be the iPhone of Android. Google has a massive opportunity to make the Pixel be seen as to be as a premium brand that caters on all prices points or at least as much as Apple offers in terms of devices.

A: You're assuming a lot for a chip that no one outside of Google has seen. B: Where it really matters? Is a brand people trust, is reliable phones, with unique features. Where it really matters isn't some numbers on a benchmark sheet. Samsung have been competing and in many ways beating Apple for years now. No one considers phones with the Qualcomm 888 are slow and in some ways faster than what Apple are doing with their slower 60 hertz screens. If software was number 1 to most android consumers Pixel would've beaten Samsung years ago. It hasn't. This will be one for Android fans, most fans will continue to buy Samsung.

People don't know what's good for them, this is represented in more ways than just the cell phone market, I mean look at politics, or Capitalism at work in general. I'm not really advocating one way or the other with that statement, just providing a view point. Over the years I've learned to appreciate certain things that Apple and Samsung do which really make their devices perform so well in the wild. We should be glad there's competition and choices.

Don't kid yourself Beno, Samsung still is the only genuine competition for Apple nobody else competes with them on all fronts or Tablet, Smartwatch and Phones.

I'm not under any illusions of the task Google faces in competing with Apple and Samsung but the Pixel 6 is Google finally taking the Pixel line seriously as Jerry Hildebrand said in an article earlier this year and I'd love for the Pixel to finally succeed. I'd buy the Pixel 6 Pro regardless of whether it sells well or not, Google just needs to market the Pixels Apple style and make them available in more countries.

Samsung literally had to pull Google and Wear OS back from the grave because Google couldn't figure it out on their own, hot damn are you clueless. Also if you think a first gen chip from Google is going to come close to what apple is making, I have a bridge to sell you. I am sure Google will be lucky to even match the flagship SD chip the first few years. It is good they have you to be their beta tester for their $1200+ device but they won't sell in any real numbers just like previous pixel devices.

You underestimate the potential of the Tensor chip, Google isn't going after specs, they never have and never will be about pure specs, it's about the software experience and machine learning, the whole AI thing and if the 5 years of updates turns out to be true, then that would really differentiate the Pixel from its rivals and no I don't count security updates as proper software support, they're basically just maintenance updates but are still very important but I see OS updates as real updates.

I wholly agree that the 1st gen Tensor won't match the power of the current Apple chip. Apple has been iterating on theirs for a long time. But.... Pixel won't be running iOS software, and Apple's chip doesn't run Android. What is more substantial here is that, like Apple, Google is now designing a chip wholly geared towards delivering the best experience with their software, not a one-size-fits-all like SD. A purpose-designed Tensor chip should execute exactly what they want in features and function vs being limited to the menu of support and degree of optimization with an off-the-rack chip like most other Android OEMs
.

OnePlus will have a serious contendor in the "stock Android" space. Come on Google also give us modern fast charging 🙏, none of this 15-25 watts. OnePlus have shown you can do "65 watts" safely by charging two cells ar 32.5 watts.

OnePlus aren't even in the equation anymore for stock Android since they're more interested in following Color OS than stock Android now. I'd rather have 18 watt charging and prolong my battery health than fast charging and degrading my battery.

What month does "Fall" start for most Americans? I generally consider Autumn about October, it's still late Summer in September in The UK. Thanks

Autumn officially begins in the northern hemisphere on September 22nd.

With 9:30 plastered everywhere in the Pixel 6 pictures, I think a September 30 launch?

Why don't they let us have the fun colours on Pro model? :(

Giving an SoC the same name as a processor component is exactly the kind of faux pas I've come to expect from Google. Bad form.

Write Google's custom silicon chip at your peril.

You don't understand my comment, and yours is unintelligible.

I know what you meant, you're so predictable in being critical of Google who can't do anything right in your Samsung fanboy eyes.

No you don't. I criticise Samsung, too lol. I don't invest myself in these companies the way you do. I'm critical because they can and should be doing better, not because they aren't "my team". And you may dislike Samsung this week, but who do you think helped Google design and manufacture this chip?

Never said I dislike Samsung, don't get it twisted, it's their software I don't likeI just don't like it when the fanboys fawn all over them, I know Samsung is helping to make the Tensor chip. I will always always defend what I'm currently using but I have to really like what I'm using, I've always been a fan of the Pixel and Google I wasn't lying when I say that the Pixel is my favourite device snd Android UI. I want put the reputation I've on this site for chopping and changing my phones as much Toby in Love Island (if you watch that), the Pixel is the phone I want to stick with.

I just hope the reality lives up to the hype. If this turns out to be as good as it sounds, I may have to get a new phone this year after all.

Looking good. Trouble is Google taught me with my Pixel 3a XL that I only need spend less than half a grand on a phone to fulfill my needs. If these are costing a grand, I've got plenty of unlearning to do.

After reading Alex Dobie's article on the Pixel 6, I'm thinking Google won't quite match Apple in software updates but they'll be close with 4 years of both security and software updates.

Pixel 6 Pro will be my next phone. Looks like Apple still won't be making any money off me.

Sounds promising but Google will probably screw it up

And yet again, Google ignores, or more likely fails to think of, the one easiest and simplest way to switch screen orientation! Smartphones should have had full length squeeze sensors on the long edges from the start. These would exist wherever the side buttons weren't. Or alternatively, just on the lower longer half of the long edge. This would enable you to "double squeeze" the phone to switch orientation either way. This would completely eliminate unwanted orientation changes. Automatic is a bug, not a feature, for screen orientation changes. I only leave it on because automatic is "less worse" than digging into the Settings each time I want to switch orientation. I definitely don't want Google seeing my face. And I don't trust them...at all!

If Google wants to sell me, and millions of other people like me a phone, they will have to upgrade their phones to a have a consumer replaceable battery. That feature alone will make any otherwise decent phone a massive hit.

You must be the only person in the world that wants to go through the effort of squeezing a phone to change orientation. You blame Google but who else is doing squeeze for orientation. Apple listened into Siri requests. If you can't trust Google than you can't trust any smartphone maker. Just buy a dumbphone instead.

I trust Google more than anyone else, including Facebook and Apple. At least Google is honest about what they do with my data.